Of all the Marvel-Netflix shows and the heroes and heroines we got out of them, Daredevil proved to be one of the most popular. Ever since the Charlie Cox-starring superhero series met its untimely end in 2018, fans have been hoping with bated breath that they might see Cox return to the role, and he's made no secret that he'd like to oblige them.
Charlie Cox On Reinventing Daredevil
While promoting his new series Kin, Charlie Cox issued the following statement on the possibility of him returning to The Man Without Fear:
What happens in the comics is a writer and an artist will team up for a run of a comic, so they'll do 10 issues, 20 issues. If there was an opportunity for me to come back as Daredevil, whatever that would look like, I imagine it would be a reimagining of the character and the show. If they choose me to do it, there are going to be some elements that are of course the same. But I imagine it would be like the upgraded version of the character.

Charlie Cox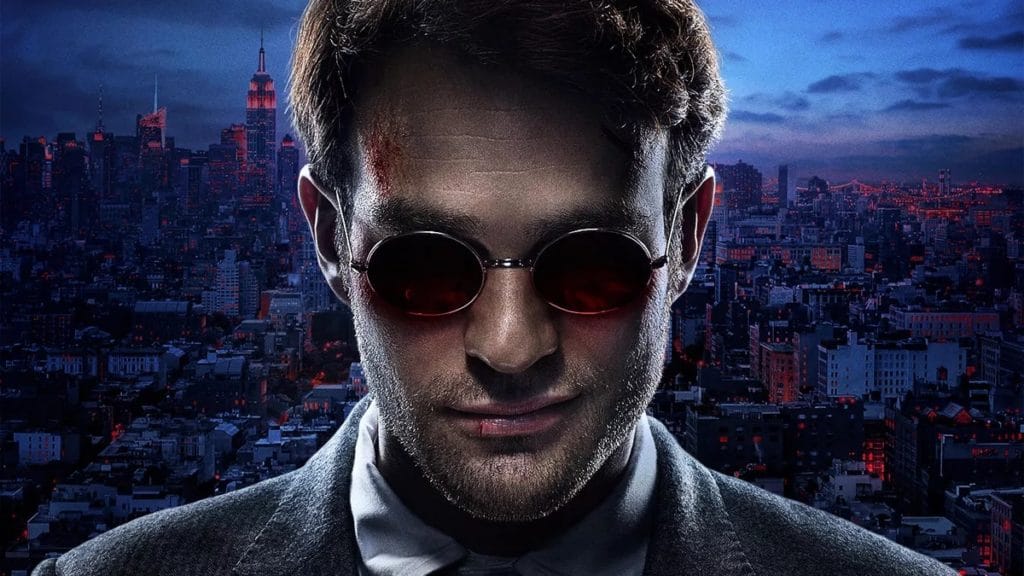 Daredevil was the first and arguably most popular of the Marvel-Netflix shows, delivering darker, grittier, and far more adult stories than we'd previously seen in the Marvel Cinematic Universe and setting the board for The Defenders a few years later. The show originally ran for 3 seasons and carried an impressive cast including Rosario Dawson, Elden Hensen, True Blood's Deborah Ann Woll, and Vincent D'Onofrio among many others.
RELATED: ECHO: WHAT YOU NEED TO KNOW ABOUT THE EXCITING NEW HAWKEYE SPIN-OFF SERIES
Unfortunately, during the production of the Marvel-Netflix shows, their connectivity to and impact on the wider Marvel Cinematic Universe was significantly held back by corporate red tape, but said tape seems to have been cut as Daredevil is rumored to appear in the upcoming Spider-Man: No Way Home along with Disney Plus shows Hawkeye, Echo, and She-Hulk (the latter of which starring Orphan Black alumna Tatiana Maslany in the lead role).
Charlie Cox has always spoken proudly about his time as Daredevil, so his openness about reprising the role so close to the release of Spider-Man: No Way Home could indicate his longtime fans could have their wishes granted. While the Daredevil show wasn't perfect, it was far better received than the 2003 film adaptation starring Ben Affleck, Jennifer Garner, Michael Clark Duncan, and Colin Farrell (though the 2004 R-rated Director's Cut has earned the film somewhat of a cult status). The show was praised for being more faithful to the comics, containing strong action sequences (that hallway fight anyone?), largely solid writing, and basically not being the Ben Affleck movie. 
RELATED: MARVEL STUDIOS UNEXPECTEDLY POSTPONES PHASE 4 FILM SLATE PUSHING BACK DOCTOR STRANGE 2, BLACK PANTHER 2, AND MORE
Daredevil's success lead to 3 more shows in a similarly dark and mature vein: Jessica Jones (Which starred Krysten Ritter and David Tennent), Luke Cage (which starred Mike Colter, Alfre Woodard, and Mahershala Ali), and Iron Fist (starring Jessica Henwick and Finn Jones). Jessica Jones ran for 3 seasons from 2015-2018, Luke Cage for 2 seasons from 2016-2018, and Iron Fist for 2 seasons from 2017-2018. The characters finally teamed up in 2017's The Defenders, which tied up many loose ends of ongoing plotlines from each series and set up new ones for each show's respective follow-up seasons.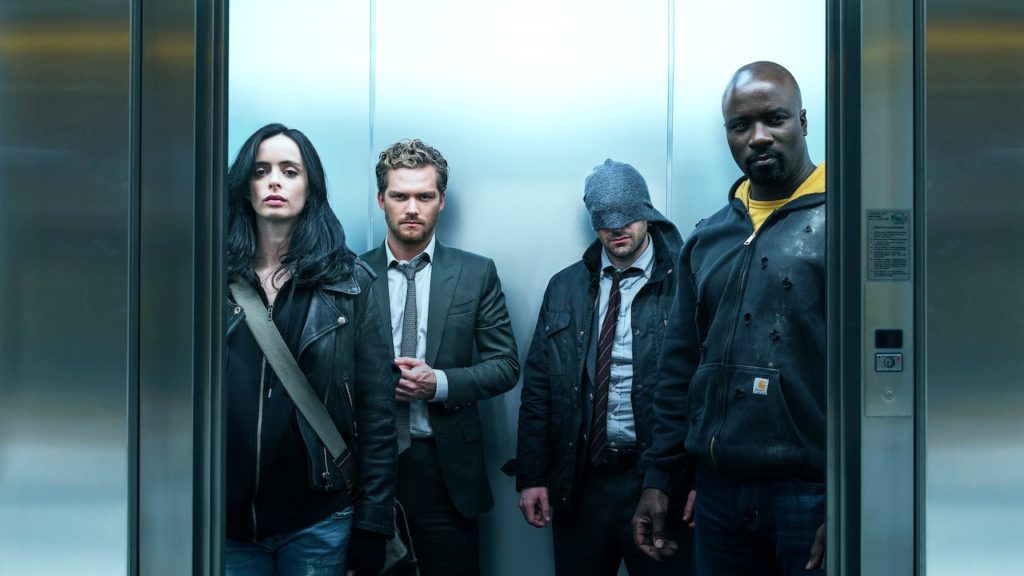 Each show was instrumental in expanding the mainstream public perception about comic book properties as something that could tackle mature, complicated themes, and if Charlie Cox's hinting and rumored appearances in upcoming Marvel projects are true, I'd be more than happy to see him and potentially the other Defenders return once again.
What are your thoughts on Charlie Cox's comments surrounding Daredevil? Would you like to see Charlie Cox and the other Defenders team up once more and/or appear separately in their own adventures? Who's your favorite Defender? Let us know in the comments below and on our Twitter.
KEEP READING: ETERNALS STAR KUMAIL NANJIANI REVEALS HOW HE WAS TRICKED INTO BOLLYWOOD DANCE SEQUENCE IN NEW MCU EPIC
Source: Murphy's Multiverse