Dune Part 2 has officially been greenlit by Legendary only a few days after the first film was released in theaters and HBO Max. This article could contain some spoilers to Dune, so if you have not yet seen the film you have been warned.
Dune has been a major success for Warner Bros. and Legendary so far, grossing $220 million in the worldwide box office in its first weekend. Numbers for the film's performance on HBO Max are yet to be released.
A spin-off series for HBO Max, Dune: The Sisterhood, was already greenlit well before the first film was released so it's no surprise that Warner is further committing to the franchise with a sequel. Dune: The Sisterhood is set to a prequel to the first film and will focus on Bene Gesserit. The series is based on the book Sisterhood of Dune.
RELATED: DUNE: HOUSE ATREIDES #1 COMIC REVIEW: AN AMBITIOUS START THAT MISSES THE MARK
Dune Part 2 is expected to have the few cast members that survived the first film return. Director Denis Villeneuve is also expected to return to direct, produce, and do story for the upcoming sequel.
The Dune series was originally adapted for film back in 1984 with David Lynch's film of the same name. The film was poorly recieved by critics and was a financial failure so further sequels were scrapped. The series was also adpated in two miniseries for Syfy with Frank Herbert's Dune and Frank Herbert's Children of Dune.
What Should We Expect for Dune Part 2?
The first film only covered about a half of the original Dune book so it would be safe to say that Dune Part 2 will cover the remaining half of the film's source material.
RELATED: NEW MESMERIZING DUNE IMAGES REVEAL JOSH BROLIN, JASON MOMOA, OSCAR ISAAC, AND MORE
We, of course, won't dive into spoilers for those who haven't read the books but Dune Part 2 will further explorer Paul and Lady Jessica's adventures with the Fremen. The sequel is also expected to have a lot more action than the first as Dune Part 1 really was just a film to set up the world of Dune and what is about to happen in this film.
Villeneuve has also stated that he sees the film as a trilogy and would like to adapt the book, Dune: Messiah, for the third film in the series:
"There is 'Dune's second book, 'The Messiah of Dune,' which could make an extraordinary film. I always saw that there could be a trilogy; after that, we'll see. It's years of work; I can't think of going further than that."
The original Dune series of books contains six books written by Frank Herbert, so there is still quite a bit of material for Legendary to work with even if Villeneuve doesn't see himself directing those films. Herbert's son Brian, alongside Kevin Anderson, has also written an abundance of Dune prequels and they even wrote two sequel books to the original series.
Dune definitely isn't going anywhere. It will be interesting how the remainder of the book will be adapted into Dune Part 2 and what the future of the franchise will entail.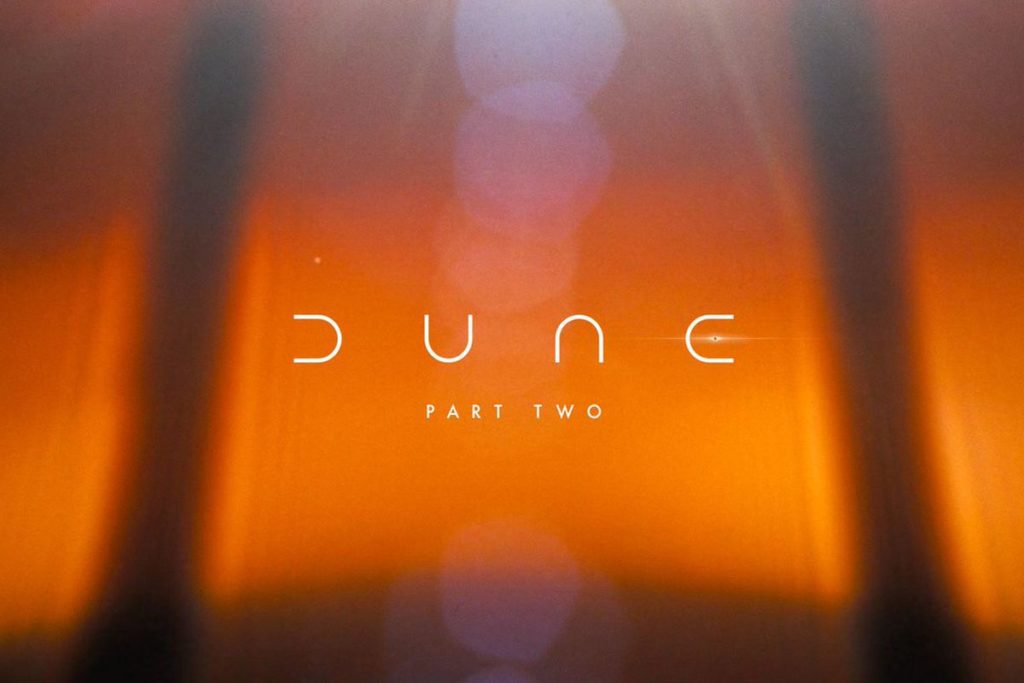 Dune Part 2 will release exclusively in theaters on October 20, 2023, and stars Timothée Chalamet as Paul Atreides, Rebecca Ferguson as Lady Jessica, Stellan Skarsgård as Baron Vladimir Harkonnen, Dave Bautista as Glossu Rabban, Zendaya as Chani, Charlotte Rampling as Gaius Helen Mohiam, and Javier Bardem as Stilgar.
What are your thoughts on Dune officially getting a sequel? Did you like the first film? Let us know in the comments below! Also, be sure to come back to The Illuminerdi for more news and updates like this in the future!
KEEP READING: DUNE REVIEW: DENIS VILLENEUVE'S MASTERFUL ADAPTION DOES SOURCE MATERIAL JUSTICE
Source: Legendary