Prepare for Echo, friends of the MCU.
Disney+ Day was, to say the least, INSANE. Over 15 Marvel Studios TV series were highlighted at the presentation, with some first looks, some brand-new announcements, and some redesigned logos for already announced TV series. Well, this is one of the second type.
RELATED: MARVEL ZOMBIES: EXCITING NEW ANIMATED SERIES ANNOUNCED AT DISNEY+ DAY
Last year, fans were treated to some news by Deadline when they reported that an Echo TV series was in development at Marvel Studios, a spinoff of the Hawkeye TV series. Now, we have confirmation of that scoop, as well as a brand-new logo to accompany it:
ECHO TV SERIES ANNOUNCED AT DISNEY+ DAY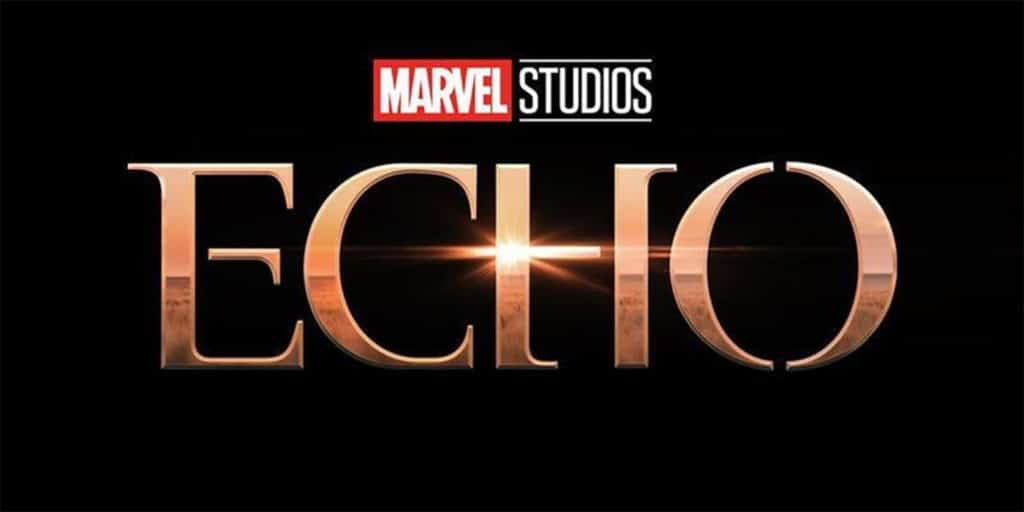 Yes, a brand-new TV series was unveiled at Disney+ Day 2021, Echo.
In addition to that announcement, fans were also treated to a logo of the series, seen above. There was no specified release date, but with a rumored production start of February 2022, we could potentially see the first season released in 2023. From the logo, it seems that the series will have a darker tone, and will have more hand-to-hand combat. In the comics, Echo (aka Maya Lopez) is a blind assassin that works for Kingpin, killing his enemies, and is sent on repeated missions to kill Daredevil.
This announcement was an especially exciting one, as we had been waiting on this announcement for a while, so it's nice to finally get confirmation. In the MCU, Echo will be introduced in Hawkeye, which premieres November 24 on Disney+. It's unknown to the extent of her role in the series, and what part she will play in the overall story, but fans have that to look forward to if they want to see some of Alaqua Cox's Echo.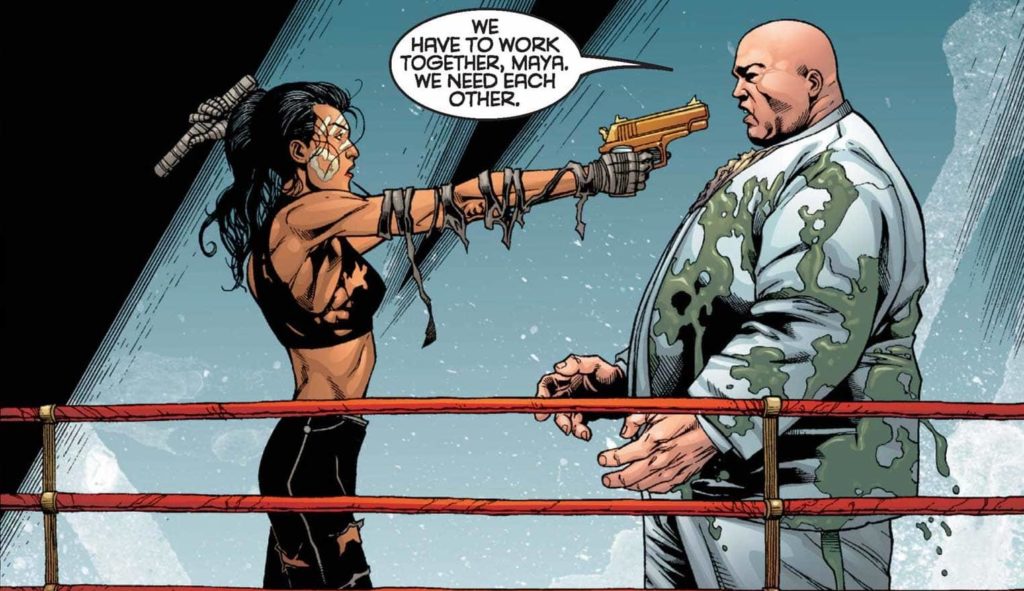 Want to see more of Maya Lopez in the MCU? Catch Marvel Studios' Hawkeye when it shoots onto Disney+ on November 24, and follow @The_Illuminerdi on Twitter for all breaking news and updates, and for more information on Marvel Studios' Echo when it becomes available.
KEEP READING: MARVEL CONFIRMS X-MEN '97 ANIMATED SERIES REVIVAL FOR DISNEY PLUS
Source: Marvel