Marvel Studios confirmed that everyone's favorite mutants will be returning in X-Men '97.
Oh my goodness… how quickly can things change is less than 24 hours. We shared a story with you yesterday about the possibility of an X-Men series heading into production in 2023. Yesterday that story was just a dream that thousands of late 80s and 90s kids dreamed of. Today, that dream turned into reality.
It certainly is a big and busy day for Disney today. It is "officially" Disney Plus day, in which the entertainment giant revealed a whole bunch of new projects that will be either premiering soon or going into production soon. One of those projects is the SEQUEL of the 1992 X-Men animated series. It will also include all of the original voice actors. This new series is officially titled as X-Men '97, putting to bed any future rumors about it being anything else other than a sequel. 
In our story from yesterday, we shared an interview of the producers from the 1992 animated series given during Wizard World in 2020. Larry Houston approached Marvel about the possibility of breathing new life into this series.
"The one thing we'd like to do more than anything else is to continue where we left off" said Houston. "we've had talks, but that's about it. We've made conversation and it's up to them to make the decision, but we've let them know that we're all available for whatever they want to do in the future" concluded the producer during his Wizard World Panel.
RELATED: MOON KNIGHT: FIRST LOOK AT MYSTERIOUS MARVEL SERIES REVEALED
Houston mentioned that he would gladly come out of retirement to work on the sequel. Well, it looks like Larry got his wish.
X-MEN: A FRESH REMINDER
The original X-Men cartoon made its debut in 1992 on the Fox Kids Network. The series was originally planned to have 65 episodes, but ended up having 76 episodes. The last 11 were funded by Saban due to Marvel's bankruptcy at the time. The last episodes had a fairly reduced budget.
The series dealt with many social issues like divorce, Christianity, the holocaust, AIDS and depression. The original characters of the series were comprised of Cyclops, Wolverine, Rogue, Storm, Beast, Gambit, Jubilee, Jean Grey, Professor X and Morph.
RELATED: SHE-HULK: CHECK OUT THE 1ST FOOTAGE FROM MARVEL'S HUGE NEW DISNEY PLUS SERIES NOW!
The first season of the series started off hot with the X-Men fighting the mutant-exterminating Sentinel robots, and Magneto's constant attempts to start a human-mutant war. The main villain was Apocalypse, a villain much like Thanos, in his quest to eradicate the weak, both human and mutants. The second season of the show focused on Cyclops and Jean Grey getting married, the return of Apocalypse, and an ever-increasing hate towards mutants. The third season focused on Phoenix, which eventually merges with Jean Grey and becomes the Dark Phoenix. The series also did a cross-over  with the Spider-Man animated series as Peter seeks the help of the mutants in order to stop his own mutant from progressing.
Based on all of the information above, it seems like the show will take the viewers back to a time where tension was at an all-time high, and it looks like it is only the beginning. There are other side stories to explore as well like Logan teaming up with Captain America to fight against Red Skull. I would love to see more cross-overs like that.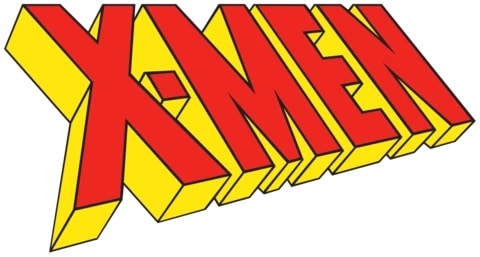 Nineties kids, rejoice! Time to bust out the Tamogotchi, the plaid clothing, go look for those sick Yo-Yos you used to play with, and while you're at it, see if you can find that Discman. You will need all of those accessories by the time X-Men '97 premieres. Since you're probably old enough by now, perhaps look for those old Blockbuster movie cases to use as a drink coaster. I know you got some, somewhere hidden deep in your attic or basement. It should be right before the entrance to Narnia.
Leave a comment down below! What are you most excited about? Don't forget to follow our social media pages and keep an eye on our website because there is a lot more coming!
KEEP READING: X-MEN: EXCITING NEW ANIMATED SERIES ENTERING PRODUCTION FOR 2023
Source: Marvel