The hype for Spider-Man: No Way Home has been building ever since the first trailer dropped a few months ago, and now that hype should swing even higher with this new synopsis from Danish film site Nordisk Film Cinemas. 
Spider-Man: No Way Home will introduce the so-called multiverse in Marvel's film series, and previous editions of Spider-Man as well as various villains from 'Spider-Man' (2002) and 'The Amazing Spider-Man' will appear. The director and screenwriters were also behind the two previous MCU films about the Spider.
Spider-Man: No Way Home Synopsis
For the first time, Spider-Man can no longer hide behind the mask, and he can no longer separate his life as a superhero from his normal life. When he asks Doctor Strange for help, even more comes into play, forcing him to figure out what it really means to be Spider-Man.
The synopsis follows everything we've heard about Spider-Man: Far From Home so far, though the much-anticipated second trailer that's said to drop on Tuesday, November 16, is said to contain even more big surprises. The film is set to retroactively combine the universes of Sam Raimi's Spider-Man trilogy and Marc Webb's Amazing Spider-Man duology, featuring both the return of Tobey Maguire and Andrew Garfield to their Spidey suits along with an impressively extensive list of villains and supporting characters from the respective universes of all parties. 
Spider-Man: No Way Home Teaser Trailer
These characters include the main line-up of Spider-Man's homies (returning cast members) and well as Tobey Maguire's Spider-Man, Willem Dafoe's Norman Osbourne/Green Goblin, Alfred Molina's Doctor Otto Octavius/Doc Ock, Thomas Haden Church's Sandman, Rhys Ifans' Doctor Curt Conners/The Lizard, Jamie Foxx's Electro, J.K Simmons as J Jonah Jameson, with rumored appearances from Emma Stone's Gwen Stacy, Charlie Cox's Matt Murdock/Daredevil (which would make the Marvel-Netflix shows official MCU cannon per fan demand), and even more surprises are expected in Spider-Man: No Way Home.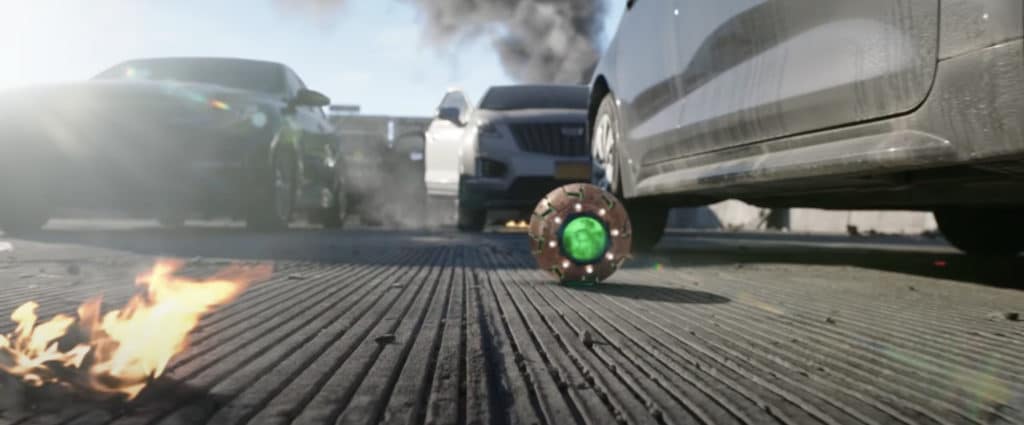 Sam Raimi's original Spider-Man film was released in 2002 to massive critical and financial success, being the 3rd Marvel hit in a row after 1998's Blade and 2000's X-Men that helped ignite the comic book movie renaissance in which we currently find ourselves. 2004 saw the release of Spider-Man 2, which received similarly glowing reviews and box office and is widely held as one of the best superhero films ever made. Spider-Man 3 followed in 2007 to a more mixed critical and fan reception but still made a killing at the global box-office.
RELATED: SHE-HULK: CHECK OUT THE 1ST FOOTAGE FROM MARVEL'S HUGE NEW DISNEY PLUS SERIES NOW!
Plans for a Spider-Man 4 also set to be directed by Raimi were also scrapped in exchange for a reboot series called The Amazing Spider-Man starring Andrew Garfield in the lead role and directed by Marc Webb in 2012. It too received positive reviews for its performances and more grounded approach, and made enough dough for The Amazing Spider-Man 2 in 2014, which earned mixed-negative reviews and became the lowest-grossing Spider-Man film ever.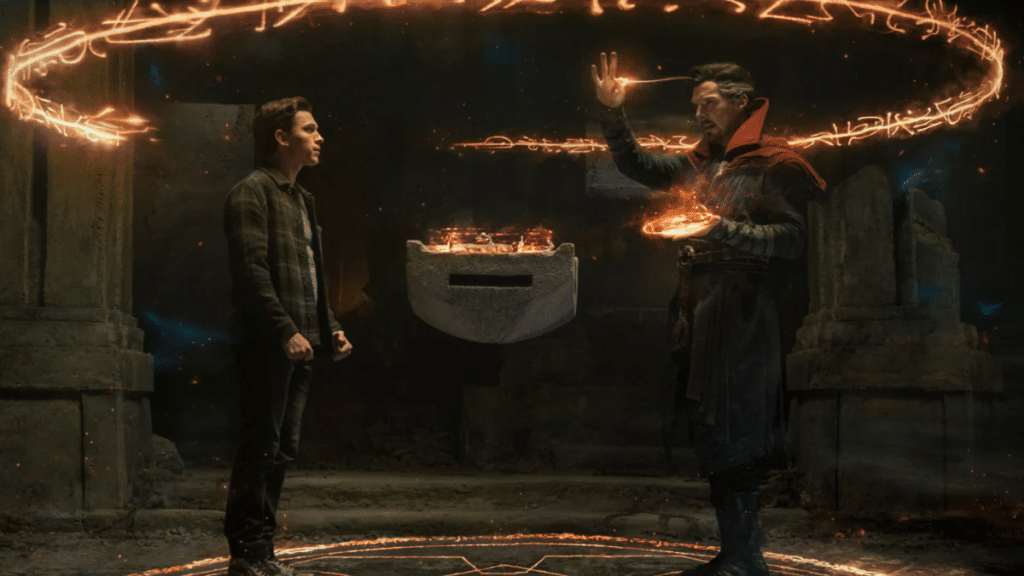 This caused sequel plans to be nixed and for Sony (who co-owns the film rights with Marvel as of this writing) to attempt their own cinematic universe of Marvel characters beginning with the Tom Hardy-starring Venom in 2018, its 2021 sequel Venom: Let There Be Carnage, and the upcoming Morbius movie starring Jared Leto and Matt Smith.  Spider-Man: Homecoming was released in 2017.
RELATED: MOON KNIGHT: FIRST LOOK AT MYSTERIOUS MARVEL SERIES REVEALED
Tom Holland's iteration of the character debuted in 2016's Captain America: Civil War to even more financial success and critical praise. A sequel, Spider-Man: Far From Home, was released in 2019, with the character also appearing in Avengers: Infinity War from 2018 and Avengers: EndGame in 2019. The animated standalone film Spider-Man: Into the Spiderverse was also released in 2018 to critical acclaim and financial domination. Spider-Man: No Way Home is planned to be the swan song for Tom Holland's Spider-Man, though future live-action plans for the character remain unclear.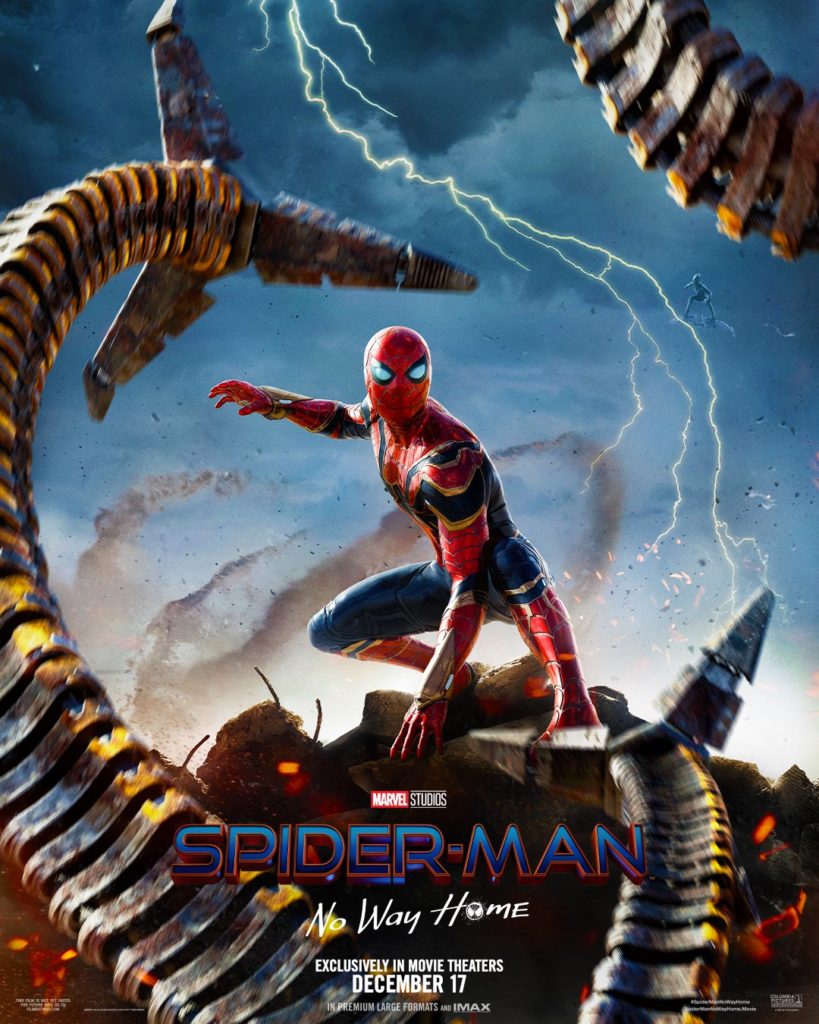 Spider-Man: No Way Home swings into theaters December 17, 2021. What are your thoughts on the synopsis for Spider-Man: No Way Home? Are you excited to see all the live-action Spider-Men together in one huge adventure? Who's your favorite iteration out of the three? Did you watch the '90s Spider-Man cartoon or The Spectacular Spider-Man growing up? Let us know in the comments below and on our Twitter.
KEEP READING: MARVEL STUDIOS' ECHO FINDS A NEW SHOWRUNNER IN BETTER CALL SAUL'S MARION DAYRE
Source: Murphy's Multiverse