The new trailer for Spider-Man: No Way Home has finally arrived, as the cheers of legions of fans echo throughout the web!
Shortly after Sony dropped the trailer at Regal Sherman Oaks for lucky fans, it swung to Youtube. There were some big "surprises" that made sure to give Spidey fans everywhere goosebumps. Don't believe me? The trailer is down below. See it for yourself.
Spider-Man: No Way Home Trailer 2
When the first trailer was released for Spider-Man: No Way Home, the internet collapsed. It was a record-breaking milestone for the Marvel Cinematic Universe. It even managed to surpass the views for Avengers: Endgame. The first trailer for Spider-Man: No Way Home was highly anticipated, as for the second one, even more so. People are still eagerly awaiting answers to their questions in regards to rumors and speculation surrounding this movie.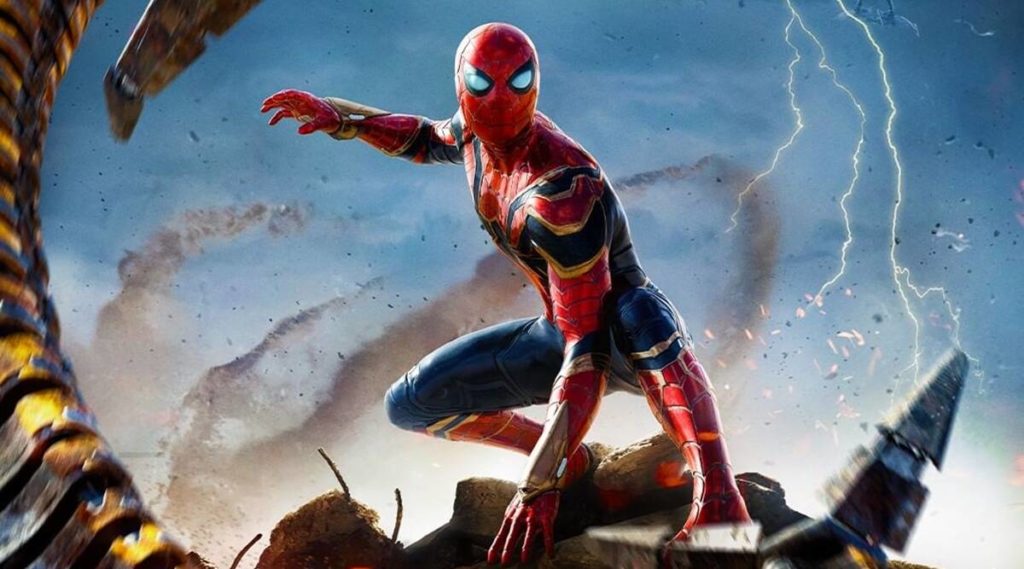 Here's the golden question fixed on the minds of fans everywhere, will Tobey Maguire and Andrew Garfield return as their respective Spider-Men in this spider-verse epic? Everyone is being very coy about this, cast members continue to deny or avoid questions altogether but that's not stopping fans who continue to investigate until they finally know for certain, though they might as well give it a rest considering how the movie is exactly one month away at this point.
RELATED: BLADE: WESLEY SNIPES GIVES HIS PUBLIC SEAL OF APPROVAL TO MAHERSHALA ALI AS THE NEW MARVEL VAMPIRE HUNTER
There have been several alleged "leaked trailers" for the new Spider-Man: No Way Home, however, every single one of them has been proven to be charlatans. These fan-made trailers made attempts at predicting plot points from the film, including heavily rumored appearances by past Spider-Man actors Tobey Maguire and Andrew Garfield. For now, these remain to be nothing more than theories and rumors, even though there's a substantial amount of evidence that suggests Maguire and Garfield will return to don their iconic red and blue onesies one more time. We may even see a familiar face from Hell's Kitchen show up to represent Peter in court, who knows?
Spider-Man: No Way Home marks the conclusion of the "Home" trilogy that began with Spider-Man: Homecoming followed by Spider-Man: Far From Home. Following the events of the last film, Peter Parker asks Doctor Strange for help regarding his secret identity and ends causing a massive mess in the multiverse he'll have to clean up.
Spider-Man No Way Home Official Synopsis
For the first time, Spider-Man can no longer hide behind the mask, and he can no longer separate his life as a superhero from his normal life. When he asks Doctor Strange for help, even more comes into play, forcing him to figure out what it really means to be Spider-Man.
Spider-Man: No Way Home brings back Tom Holland as Peter Parker, aka Spider-Man, and he will be joined by Zendaya, Benedict Cumberbatch, Alfred Molina, Jamie Foxx, Jacob Batalon, Marisa Tomei, and J.B. Smoove. The third film will once again be directed by Jon Watts, from a screenplay by Chris McKenna and Erik Sommers.
Spider-Man: No Way Home will premiere in theaters on December 17, 2021. Are your Spidey senses tingling for Spider-Man: No Way Home? Swing down over below to the comments and let us know, while you're done there, let us know who you think is the greatest Spider-Man of all time. I'm on team Andrew Garfield. If you like what you read, don't forget to follow us on Twitter or Facebook so you don't miss more Marvel and Disney content like this in the future!
KEEP READING: SHE-HULK: CHECK OUT THE 1ST FOOTAGE FROM MARVEL'S HUGE NEW DISNEY PLUS SERIES NOW!