The live-action Cowboy Bebop series is coming to Netflix this upcoming November 19th and fans are excited.
The new show is based on the popular hit anime series that first aired in 1998. When it was announced that the hit anime series would be adapted for the streaming giant, the excitement became real. Now after many years, Cowboy Bebop has come to fruition with actor John Chu in the lead role and a release date mere weeks away.
The Illuminerdi Sits Down With Cowboy Bebop's Sarah Hart
In a new exclusive interview with The Illuminerdi, we get to sit down with the Extras Casting Coordinator for the upcoming live-action Cowboy Bebop, Sarah Hart. Sarah Hart is a New Zealand based actress and has appeared in many projects including Darwin and Newts, Power Rangers: Ninja Steel, Spartacus, and many more. Hart also has done work as a Stunt Department Coordinator in many projects, including the upcoming Lord Of The Rings TV series, Ghost In The Shell, and The Shannara Chronicles.
Check out the full interview video below.
During the interview we asked Sarah about the research process of going through Cowboy Bebop, how she started working on this ambitious long awaited project, and of course mainly on how they looked for background casting the extras.
Sarah Hart: The important thing for me was getting the look right, there were a lot of skills that we needed as well. We needed dancers and we needed musicians, and all these amazing skill sets. But we also needed really interesting and unique faces. It's such a melting pot of different cultures and the diversity is so rich, and it was just so exciting to meet all these different people, and bring them together, and build these worlds.

So we had people with dreadlocks, we had tattoos all over their face. We also had tall people, short people, we had like just anything you could possibly think of to make and then as soon as they've gotten to costume with the amazing costumes, like I can't wait for you to see them. It just it was out of this world it was just so cool…to see them in this world. So that was a huge thing for me which is finding a huge array of different people.
With Hart's statement it seems we can expect interesting and unique characters in the upcoming live-action Netflix series. In the original Cowboy Bebop anime, its story also involved a cast of unique and somewhat strange individuals, so fans can expect similar characters in the upcoming show. We all just have to wait and see.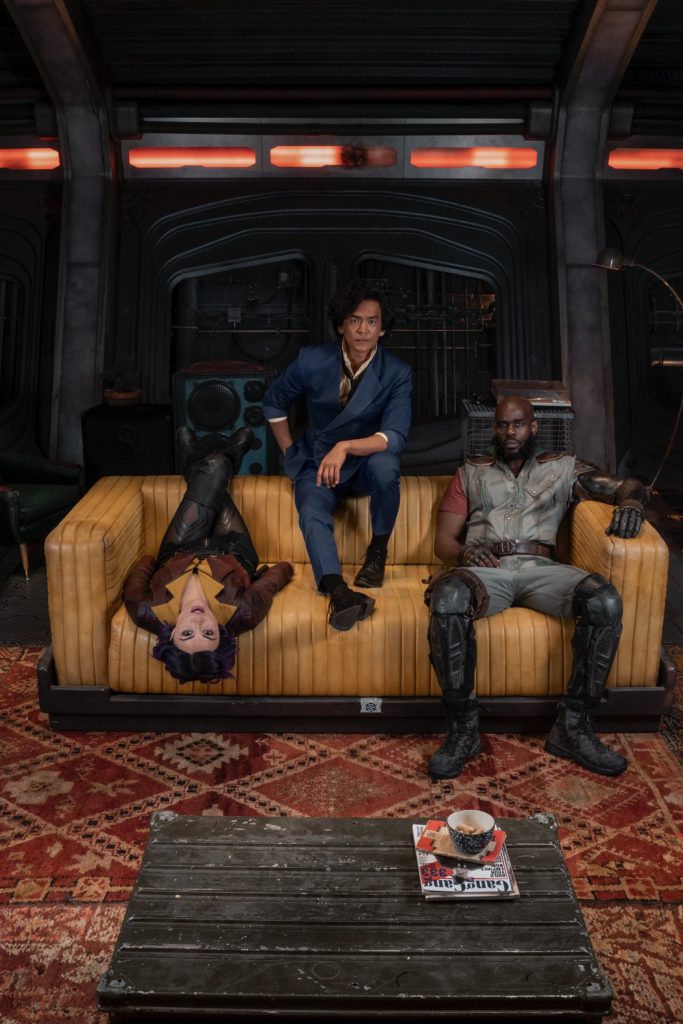 Cowboy Bebop is set to premiere on Netflix on November 19, 2021. The first season has a ten episode run. The series stars John Cho, Mustafa Shakir, Daniella Pineda, Elena Satine, and Alex Hassell. The series composer is Yoko Kanno. Alex Garcia Lopez and Katleman will serve as the directors. Do you like the approach the creators are taking to adapt the anime into live-action? What do you think of the upcoming series? What are you most looking forward to when it makes its debut? Let us know in the comment section below or over on Twitter!
KEEP READING: HAWKEYE: KEVIN FEIGE REVEALS THE EXACT MCU MOMENT THAT LAID THE GROUND WORK FOR THE NEW SERIES