Warner Bros. has an exciting new sports and family biopic hitting theaters and HBO Max November 19. King Richard tells the story of Richard Williams, the father and coach of his tennis super star daughters, Venus and Serena Williams. The film explores the early days of the Williams family and their journey to Venus and Serena becoming legends who forever changed the sport of tennis.
The Illuminerdi had the opportunity to attend the King Richard Virtual Press Conference where Will Smith revealed how he learned a different idea of parenting by playing Richard Williams and how he chooses which acting roles he takes on.
"One of the first things that was interesting, in our first meeting, we sat down, and Venus said, "You know, it's almost like they brain washed us, because," [Venus] said "It was, our punishment was that we couldn't play tennis." Right, so they never had to push, it was like there was a Jedi mind trick, like it wasn't the standard thing that you see of a parent pushing and driving a child. There was that, but it was augmenting and throwing fuel on a fire that they had. It was a fire coming from the inside of Venus and Serena. 

And for me as an actor, when I take a role, also I'm taking it to explore something. I'm taking it to learn something. And that was a new parenting idea for me. Of aligning with your children versus directing your children. It was a very, very different concept and approach that was magical in the Williams family. That the rules were set, but the rules that were established were divine rules. So, faith was at the center, and then there was a collective journey we were going on. 

It wasn't that as a parent, I know and you don't, so you are gonna do what I say because I'm right and you're little. And it was a very different approach that was somewhat eye opening for me. My father was military, so it was very different. When I was growing up, the kids don't get a vote. So, you do what's laid out for you, you do what's established for you. You know, some benefits to that mindset also, but this was a very different thing." 
RELATED: MARVEL STUDIO'S KEVIN FEIGE REFLECTS ON DISNEY PLUS YEAR 1 AND BALANCING MASSIVE COSMIC STORIES WITH GROUNDED PROJECTS
The unique parenting and coaching style is interesting to learn about. The fact that the Williams were able to not simply instill, but build off of a love for tennis with both Venus and Serena to the point where not practicing was seen as a punishment is very unique and fascinating. Will Smith's thoughts on aligning with children and their goals instead of directing is an interesting concept for him to take away from King Richard. It's also an intriguing to get a look into his process as an actor and learn why he chooses the acting roles he does.
KING RICHARD DIRECTOR REINALDO MARCUS GREEN REVEALS HIS PROCESS OF INCORPORATING TENNIS INTO THE FILM WITHOUT OVERWHELMING AUDIENCES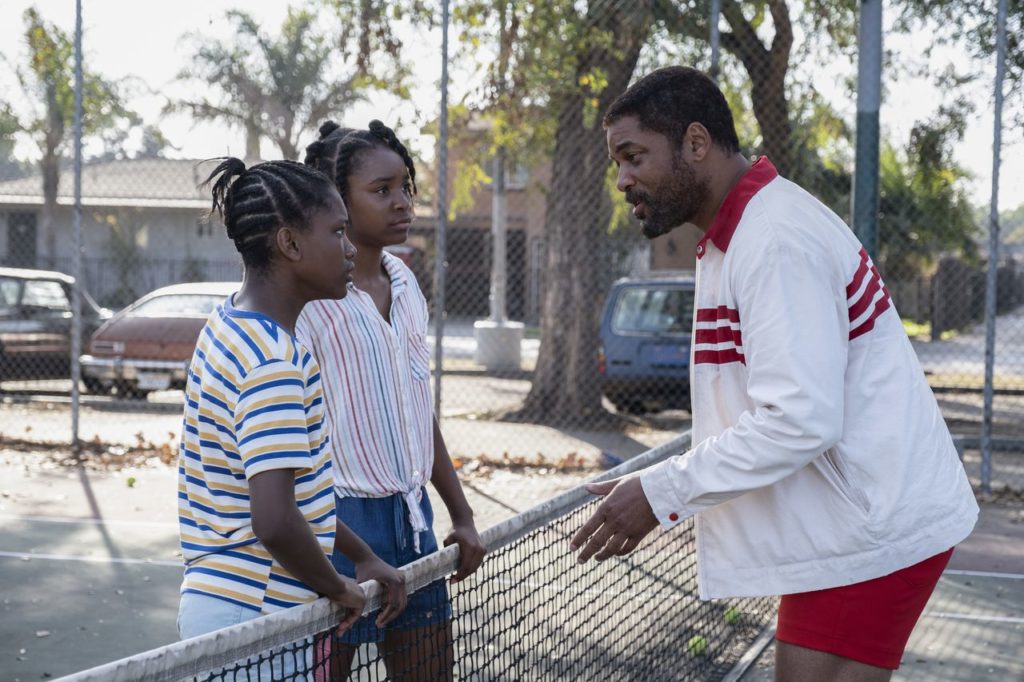 RELATED: HAWKEYE STAR JEREMY RENNER ADDRESSES CLINT'S HEARING LOSS
While King Richard is a film about family. It's centered around tennis with Richard Williams and Oracene "Brandy" Williams training Venus and Serena Williams to become the tennis legends they are today, but family is at its heart. Director Reinaldo Marcus Green needed to make sure tennis was an integral part of King Richard, but he incorporated it into the story instead of building the story around the sport. He made clear during the press conference that he wanted to be sure the story was accessible to everyone, including people who aren't as fluent in tennis. Interestingly he revealed that when making King Richard he seemed to use his mom as an audience litmus test.
"I wanted to make a movie that my Mom could see. She's never seen a tennis match before. But she understands what winning and losing is. She understands what family is. She understands what love is. And she understands what that kind of core is and she understands what struggle is. And there were things that were relatable to folks like my Mother, who could see this movie and enjoy it.

And still understand what's happening and not get lost in the sort of technical aspects of the sport. So, when we were building the tennis, that was something that we really honed in on. What aspects of the tennis do we need to tell the story. And whether that was talking about open stance, which is what Venus and Serena used to revolutionize the game of tennis. And, let's be specific about that. Let's talk about how we can use that in the film to kind of shape those tennis sequences."
Director Reinaldo Marcus Green was also quick to praise the cast in building the family dynamic both in front of and behind the camera which helps to make the chemistry feel natural and authentic in the film. Tennis is an integral part of King Richard, but Reinaldo is able to craft the story around the sport without getting lost in the technicalities of it. Reinaldo balances a film about family and love with the classic sports biopic that one would expect in telling the story of Richard Williams as he coaches Venus and Serena to legendary status.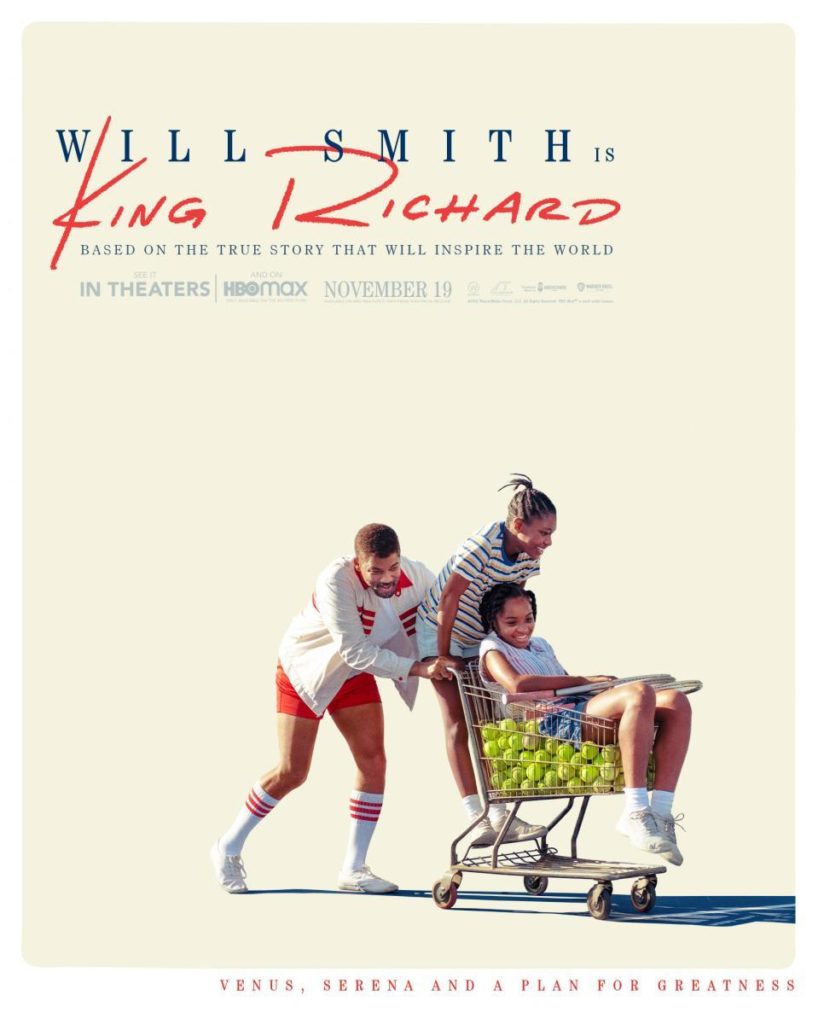 King Richard hits theaters and HBO Max November 19, 2021. Are you going to see King Richard? Leave your thoughts in the comments below or on our social media and check back with The Illuminerdi for more HBO Max and Warner Bros. news.
KEEP READING: KING RICHARD STAR WILL SMITH REVEALS THE HEARTWARMING MOMENT THAT CONVINCED HIM TO TELL RICHARD WILLIAMS' STORY