Red Notice fans, this news will not disappoint.
Since its inception in February 2018, everyone in Hollywood has been going nuts over an action film starring Dwyane Johnson, Gal Gadot, and Ryan Reynolds. 2021 saw that project come to life, directed by Rawson Marshall Thurber.
RELATED: RENFIELD: NICOLAS CAGE TO PLAY THE LEGENDARY DRACULA
From release, while not a critical darling, Red Notice received high audience reactions, and Johnson has repeatedly celebrated that. Now, we have a new piece of news that fans of this action comedy are sure to like.
Red Notice Is Now The Most-Watched Film On Netflix Of All Time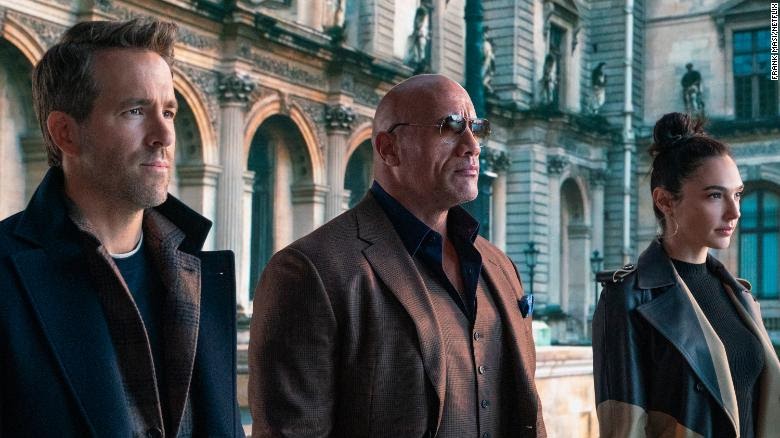 Not long ago, The Rock announced on Twitter that Red Notice is now the most-watched film of ALL TIME on Netflix. This comes after the announcement that Red Notice was the highest-grossing Netflix film at the box office, as well as the most watched film on Netflix in its first 7 days of release.
Johnson also announced that there would be "more to come" shortly, and Thurber said that he would be open to the idea of a sequel if 2 sequels were filmed back-to-back. See the tweet here:
The film has now surpassed Army of the Dead as the most-watched film on Netflix, and the latter has already been greenlit for 2 sequels and a TV series. With these developments, it's not hard to imagine several sequels and spinoffs coming out of the film's initial success, but the real question is, can the creative team up the ingenuity and keep fans interested?
What do you think? Did Red Notice deserve #1 on the most-watched films list? Let us know by mentioning us at @The_Illuminerdi on Twitter, and don't miss Red Notice, catch it on Netflix now.
KEEP READING: SPIDER-MAN: NO WAY HOME PRODUCER ADDRESSES LEAKS POTENTIALLY RUINING THE FILM