After the Diary of a Wimpy Kid books became bestsellers, we got a beloved trilogy of films and a not-so-beloved 4th entry with a new cast. Now, there is a pretty short animated adventure retelling the first book in fun new ways. Read more in our review below:
The Diary of a Wimpy Kid is a very famous, bestselling book series written by Jeff Kinney, which currently measures 16 entries as well as a few spin-off books. In the early 2010's the first second and fourth book have been adapted into a live action feature film, in which Zachary Gordon played the leading role. In 2017 the ninth book was adapted by the Author Jeff Kinney (who worked only as a producer and in cameos roles in the first three films) himself, with a new cast and to less acclaim.
RELATED: THE POWER OF THE DOG REVIEW: BENEDICT CUMBERBATCH COMMANDS THE SCREEN IN NETFLIX'S NEW WESTERN
The series is back, but in animated form. Diary of a Wimpy Kid is again written and produced by Kinney, and is again an adaption of the first film – but this time it's in animated form, and it worked quite well.
Diary of a Wimpy Kid Captures Middle School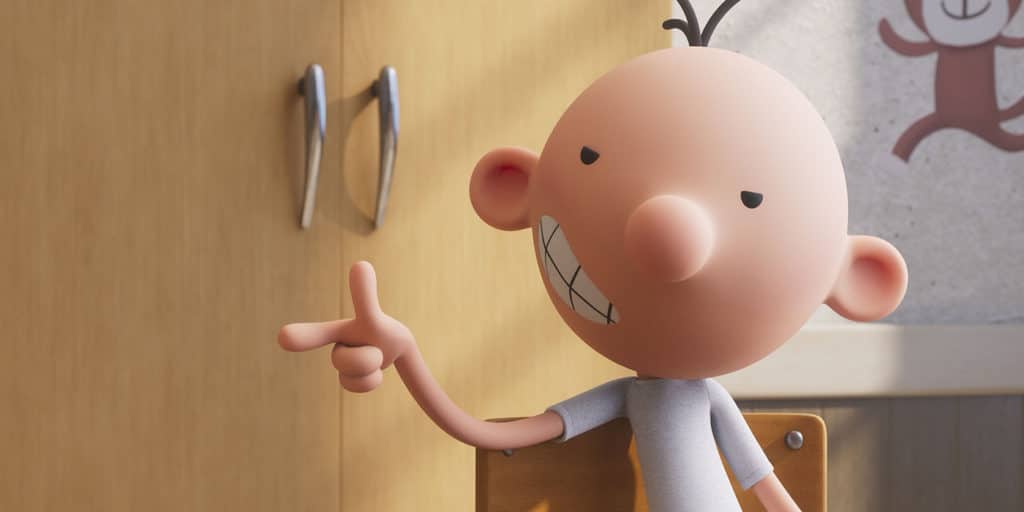 Greg Heffley is a scrawny but ambitious kid with an active imagination and big plans to be rich and famous – he just has to survive middle school first. To make matters worse, Greg's lovable best friend Rowley seems to coast through life and succeed at everything without even trying! As details of his hilarious – and often disastrous – attempts to fit in fill the pages of his journal, Greg learns to appreciate true friends and the satisfaction that comes from standing up for what is right. (Disney)
First of all what directly catches the eye is the surprisingly short runtime of only 58 minutes (including credits). There haven't been many animated films with this short of a runtime in years, the last the comes to mind is Walt Disney Animation's Winnie the Pooh from 2011 with a runtime of 64 minutes. This comes from the fact that Kinney adapted the first book very closely but superficial. Every major event of the first book happens, but he leaves out a lot of character interactions, mostly from Greg Heffley's family, who we only see in a few scenes. The film feels like if someone superficially explains the book to you, so that you know what happened, but you don't really have a connection to the characters.
The film does recycle some ideas from the live-action films as we start both films in a drawn world which just look like the drawings in the book series. But while in the live-action films Zachary Gordon steps into the frame, this time they just changed the look of the animation, or more precisely basically just made it 3D animated and added colors. That way the characters look very alike as they do in the books. But other than that the animation cannot hold up against Disney's, Pixar or Dreamworks theatrical or even most of the streaming outputs.
But for what it is, it works. It's a fun, yet short time for the entire family and I think that animation is the right way to tell those stories. With the adaption of the second book Diary of a Wimpy Kid: Rodrick Rules already confirmed at this years Disney+ Day, there really is no reason to stop telling those stories, maybe next time a little more fleshed out.
3/5
The Diary of a Wimpy Kid is now available on Disney+. It is written by Jeff Kinney and directed by Swinton Scott: The voice cast includes: Brady Noon as Greg Heffley, Ethan William Childress as Rowley Jefferson, and Chris Diamantopoulos as Frank Heffley.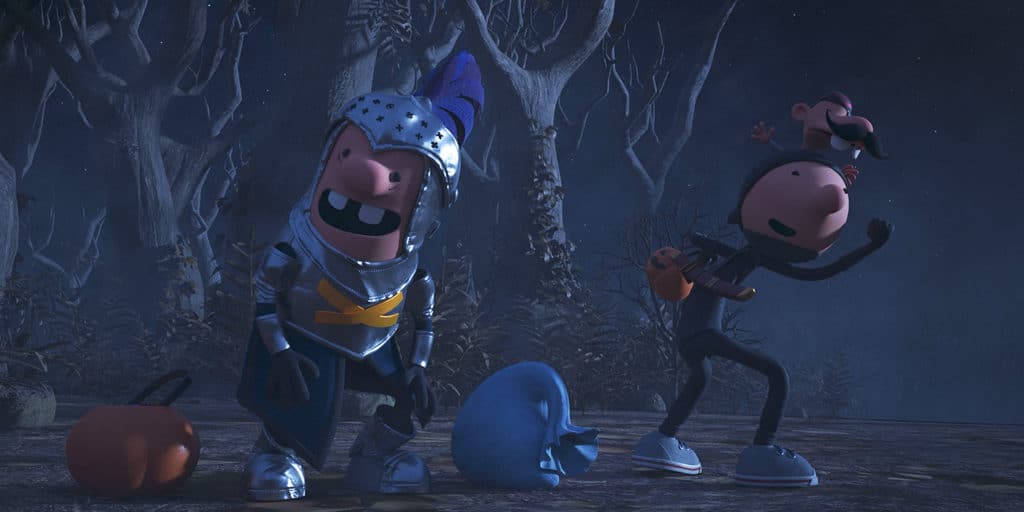 What do you guys think? Are you a fan of the books? Have you seen it already, if so how did you like it? Let's discuss everything in the comments down below and on our Twitter.
KEEP READING: VOODOO DETECTIVE DEV TEAM DISCUSSES LOVE OF POINT & CLICK ADVENTURES