During Jump Festa '22, the official Dragon Ball Super: Super Hero trailer was released announced the film's Japan release, and showcased focus on a long-neglected character.
Dragon Ball looks to be making another resurgence in 2022 with the upcoming film Dragon Ball Super: Super Hero. During Jump Festa '22, the legendary voice actor of Goku and Gohan, Masako Nozawa, the voice of Piccolo, Toshio Furukawa, along with the newly unmasked voices of Gamma 1 and Gamma 2, Hiroshi Kamiya and Mamoru Miyano, debuted the trailer the film's release date! Dragon Ball Super: Super Hero is releasing in theaters in Japan on April 22, 2022
RELATED: Dragon Ball Super: Super Hero: New Teaser Reveals the Film's Title And Animation Style For 2022 Release
The next film of the Dragon Ball franchise looks to be leveling up the animation and infusing it with a CG-style that looks absolutely gorgeous. Dragon Ball Super, and Dragon Ball in general, has often been dinged for its varying animation quality. However, from the looks of the trailer Bird Studio/Shueisha should not be receiving any complaints this time around. The CG infusion adds a crispness and fluidness that has never been featured in the Dragon Ball franchise.
Dragon Ball Super: Super Heroes Official Trailer
No official synopsis has been given yet from Toei Animation, however from July's Comic-Con panel, Executive Producer (Shueisha), Akiyo Ikoyu, really wanted to emphasize the "super hero" aspect of the film. This points directly to the Dragon Ball world's very own superhero, The Great Saiyaman, better known as Son Gohan. Gohan has has a varying presence in the franchise, noticeably falling off after Dragon Ball Z and only having a few moments in Super.
But Dragon Ball Super: Super Heroes looks to finally be shifting focus from Goku Vegeta, and gives Gohan, Piccolo, and Pan some much-desired attention. In particular, the film looks to be setting up Gohan as the film's hero, giving him an updated look akin to when he defeated Cell. Teen Gohan is largely agreed as Gohan's best portrayal, with many fans let down by his modest and humdrum non-fighting life largely defining him in Super.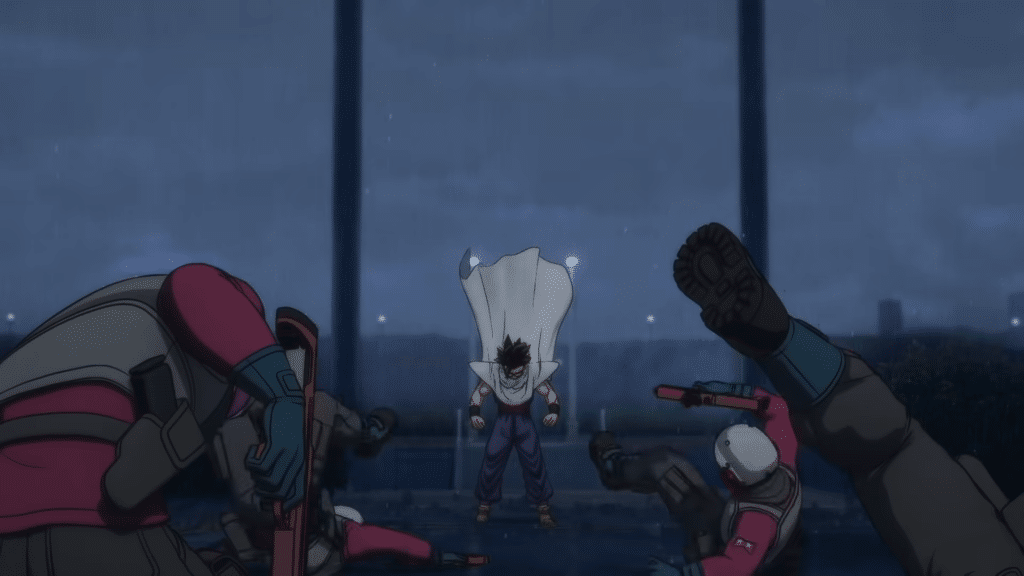 From the trailer, it appears the Red Ribbon Army will once again be a threat and appears to have manufactured two superheroes, Gamma 1 and Gamma 2, to take on the Z-Fighters. In particular, they look to take aim at Piccolo, which would easily explain Gohan's rage in the trailer. Hopefully, it does not mean the character's death, which is largely negligible in the franchise, but Piccolo also needs a chance to shine again. They also seem to give Vegeta and Goku the business as well and it looks like Gohan is burdened with saving the day.
Personally, the shift of focus to other characters outside of Goku and Vegeta is the most exciting thing about the film. Looking forward to Gohan, Piccolo, and Krillin getting the spotlight and becoming prominent characters again. Also interested in the direction the franchise will take with Pan, as Dragon Ball Super has established female Super Saiyans, and Pan was famously kept from that level in Dragon Ball GT. Also very interested to see what the Red Ribbon Army will bring.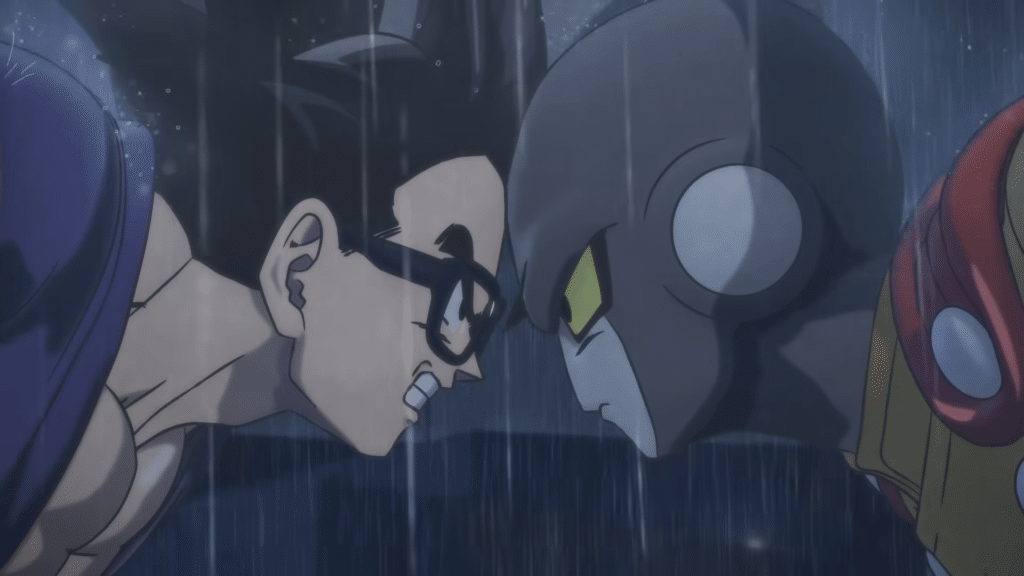 Unfortunately, my inability to read and understand Japanese is preventing me from really breaking down the events of the trailer. As exciting as the trailer and having an official release date is, it means it will be months after until it is likely targeted for Western audiences. With the rise in Anime's popularity in general, Dragon Ball fans shouldn't have to wait very long after April 22, 2022, to see the film, as the Comic-Con panel did inform fans to expect it in 2022. But, sadly no information is yet available.
For Western audiences, Funimation is our provider for Dragon Ball content and we anxiously await their announcements. Until then, we do have the film's poster to share. It highlights Vegeta, Piccolo, Goku, Pan and has Gohan front and center. It adds to the likelihood of Gohan's focus in the film. Outside of the heroes, the Poster features the Gammas, what appears to be a crime boss and his goon, and a person who is dressed a bit like a superhero but designed more like a villain. See for yourself below:
Dragon Ball Super: Super Hero is only a little more than four months away. While we do not have any information targeted for Western audiences yet, we will be sure to provide any and all news we come across as we expect more robust plot details, character details, trailers and featurettes to arise as April 22, 2022 nears.
What did you think of the trailer? Were you captivated by the new animation style? Are you excited for other Z-Fighters to finally be getting some attention? Let us know what you think in the comments down below and share all things Dragon Ball with us on Twitter.
Source: Dragon Ball Official
KEEP READING: Digimon Con, a Huge World-Wide Online Event, Announced for February 2022