Doctor Strange In The Multiverse of Madness is going to be massive.
When Loki's season finale broke the Multiverse, fans went nuts. The series had already been confirmed to tie into Spider-Man: No Way Home and Doctor Strange in the Multiverse of Madness, and fans were suddenly wondering how it would all connect. Then Spider-Man showed up, and broke the Multiverse even further, setting up Strange and his team to take center stage. In both Loki and Spider-Man: No Way Home, variants of the title characters played main roles in their respective projects. Now, fans are wondering if variants of the title character appear in this film.
RELATED: SHANG-CHI STAR BEGS FANS TO STOP ASKING IF HE'S IN DOCTOR STRANGE 2
In the teaser trailer, fans were treated to a brief glimpse of Doctor Strange Supreme, cementing the fact that yes, there would be variants in this film. Fans immediately started the hype train again. Would there be more variants of the good doctor? Would there be variants of other characters? Marvel has hinted at both of these circumstances, but never officially confirmed it. Until now. Not long ago, the outfit and look of another variant of was unveiled, and the results are pretty interesting.
Defender Strange Outfit Shown In New Toy Art From Doctor Strange 2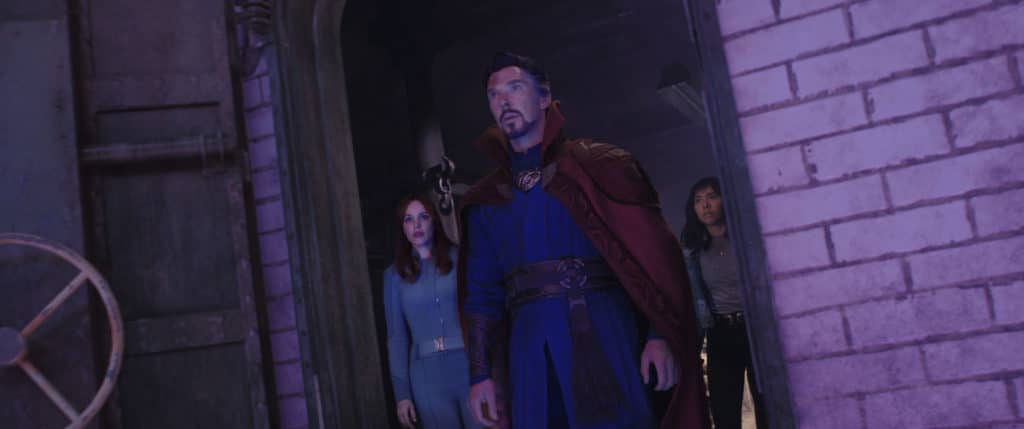 In a new Instagram post from one of Hasbro's packaging managers for the Marvel Legends figures, a look and outfit for the Defender Strange variant of Doctor Strange was unveiled, along with the Marvel Legends figure. The variant also appears to be sporting a ponytail.
The full picture can be seen below:
The description of the character can be found below:
Doctor Strange is earth's foremost magical defender, safeguarding our dimension against supernatural threats from across the multiverse.

Marvel Studios
Fans have speculated that this is the same character as shown in a brief trailer shot, shown below:
It's quite interesting that in addition to the Supreme variant of Doctor Strange, the Defender variant will also appear in the film. Based off of what we know about the characters, it seems likely that they will go head to head, with Supreme being a seemingly evil variant of Strange (but his status as evil has been placed in doubt following the finale of What If…? Season 1), and Defender Strange being a "protector of the Multiverse".
What did you think of this news? Are you excited to see Defender Strange in Doctor Strange 2? Let us know by mentioning @The_Illuminerdi on Twitter, and don't miss Doctor Strange in the Multiverse of Madness when it premieres exclusively in theaters on May 6, 2022. Until then, you can swing to the theaters to see Doctor Strange's latest MCU outing in Spider-Man: No Way Home.
KEEP READING: DID SPIDER-MAN: NO WAY HOME PUT A MAJOR DENT IN THE HERO'S FAMOUS ROGUE'S GALLERY?
Source: Instagram