No one is more excited about the recent Spider-Man developments than Andrew Garfield.
Where does the MCU go post-No Way Home? How does the 14-year old cinematic universe adapt to the new circumstances that the film has thrown its way? No one remembers Spider-Man now, so how will he fit into the Avengers, if he does? Will he have any allies, or will he have to make new ones? And most of all, will he ever reunite with MJ?
At the end of the film, we saw Peter ordering a coffee from MJ, and not telling her anything about her forgotten past. But, as many critics and fans have pointed out, their love is too strong to be kept apart. So the question isn't: will we see Peter and MJ together again? The question is: when will we see Peter and MJ together again?
RELATED: TOM HOLLAND'S REJECTED 007 PITCH UNKNOWINGLY LED TO UNCHARTED MOVIE
Andrew Garfield has had a LOT on his plate. First, he's had to keep all these secrets about Spider-Man: No Way Home, while being nonstop asked questions about it. Second, he's had to do press for his newly released film (and likely Oscar nominee) Tick, Tick…Boom!. On top of that, he's filming another project that will be released shortly. Anyone ever think that Andrew Garfield needs a break? Well, somehow he's not getting one, because he was just interviewed by Variety, and dropped a ton of info about the making of Spider-Man: No Way Home.
Andrew Garfield Talks Shooting No Way Home With The 3 Spider-Men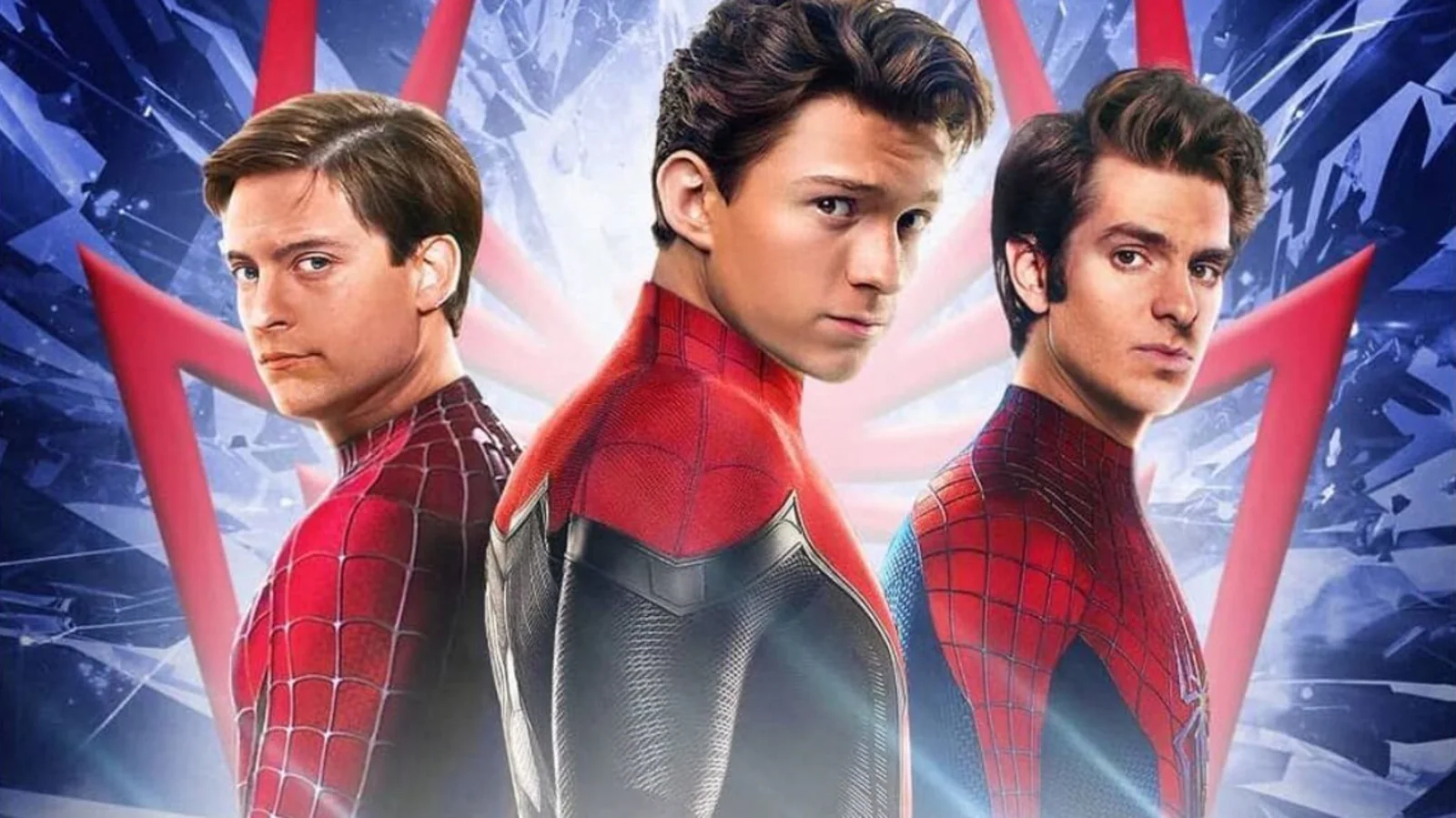 In a recent interview with Variety, Spider-Man: No Way Home star Andrew Garfield talked about his time filming Spider-Man: No Way Home, and touched on how it felt filming with two other actors, who were reprising their roles as different versions of the same character. Full quote:
I think the first time we were all in the suit together, it was hilarious because it's like just three ordinary dudes who were just actors just hanging out. But then also, you just become a fan and say, "Oh my god we're all together in the suits and we're doing the pointing thing!" There was talk about going to the bathroom and, you know, padding around the package. We talked about what worked for each of us.

Tom was jealous because I have little zippers in my suit that I can get my hands out of very easily. To work his phone, he had to use his nose because he couldn't access his hands. We would have deeper conversations, too, and talk about our experiences with the character. And to have Amy Pascal there, who has seen through nine movies, including Spider-Man: Into The Spider-Verse. It was a revelatory experience for her, realizing how much life and time she'd given to this character. That was beautiful and profound.

Andrew Garfield when asked about how it felt filming with Tobey Maguire and Tom Holland
Not many people can say that hanging out with Tom Holland, Tobey Maguire, and Andrew Garfield all in the same room, is the same thing as hanging out with "ordinary dudes". But for Andrew Garfield, it's not world superstars to him. It's normal people, which is kind of the same way that Spider-Man sees the world. The whole world looks up to Spider-Man as some sort of god/hero, but Peter Parker just sees the people as….people. Not as anything special or extravagant, just as people. And to some extent, that's a lesson that all Spider-Man films are trying to teach us. Beneath whatever hood your personal hero has on, they are first and foremost, people.
What did you think of this news? Did you like Andrew Garfield's performance in Spider-Man: No Way Home? Let us know by mentioning @The_Illuminerdi on Twitter, and don't miss Spider-Man: No Way Home, which is swinging into your local theater right now. The Amazing Spider-Man and The Amazing Spider-Man 2 are both now available on PVOD.
KEEP READING: ANDREW GARFIELD SAYS HE IS "DEFINITELY OPEN" TO RETURNING TO PLAY THE HERO SPIDER-MAN
Source: Variety