Barry Keoghan is on his way to super-stardom – at least, if DC Comics has anything to say about it.
The Batman may just be the most-anticipated superhero film of the year. The internet has been buzzing about the newest reboot of the spotlight DC character, if the film will be good, who will be in it, and if the film will live up to expectations. Coming off of Christian Bale's iteration of Batman, expectations were high. Very high.
A few short years later, however, Ben Affleck appeared in the role, and many fans say that it wasn't the most endearing version of the character. Now, we have had one good and one (arguably) bad version in the past 10 years alone, and everyone in Hollywood is looking to see if Robert Pattinson can make Batman a cultural phenomenon once again.
RELATED: ETERNALS DIRECTOR TAKES RESPONSIBILITY FOR BATMAN AND SUPERMAN REFERENCES IN FILM
The Batman has had 3 trailers: a DC Fandome 2020 teaser, an official trailer at DC Fandome 2021, and a short while ago released a third trailer, titled "The Bat and the Cat". Matt Reeves is directing the newest Batman movie, with Robert Pattinson in the role of Bruce Wayne. Andy Serkis will serve as Alfred Pennyworth, Zoe Kravitz is set to play Selina Kyle, aka Catwoman, and Paul Dano will play the role of The Riddler. Jeffery Wright is the iconic Commissioner Gordon, and John Turturro is Carmine Falcone, who is getting a spinoff series of his own. Now, we may have the identity of Barry Keoghan's character as the cherry on top.
The Role Of Barry Keoghan In The Batman Has Been Revealed, And He's Playing [SPOILERS]
According to The Hollywood Reporter, Warner Bros. has been testing two cuts of The Batman, one with Barry Keoghan and one without. THR reports that a final decision has been made on which cut the studio will go with for the release. Multiple insiders say that Barry Keoghan is playing none other than the classic Batman villain, The Joker. KC Walsh, ViewerAnon, and BSL on Twitter have all backed up those claims.
If Warner Bros. decides to go with the cut including Barry Keoghan, then it's more than likely that we know who he's playing. In November 2021, Keoghan's brother posted on Facebook that his brother was playing the Joker in The Batman. The post was quickly deleted, but has opened the speculation floodgates, leading many to wonder if Keoghan will appear in the film, and if he does, if it will be the Joker. Keoghan was originally believed to have been cast as Gotham City PD officer Stanley Merkel, but those rumors have all dissipated.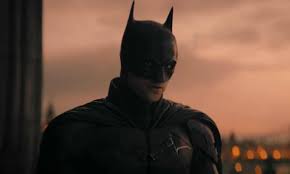 What did you think of this news? Are you excited for The Batman? Let us know by mentioning @The_Illuminerdi on Twitter, and don't miss The Batman when it arrives in theaters on March 4.
KEEP READING: WONDER WOMAN ACTRESS PROVIDES NEW FILMING UPDATE ON 3RD FILM
Source: THR