Doctor Strange, meet Danny Elfman.
The MCU is going bananas. 27 films. 5 TV series. Countless shorts and one-shots. And it just keeps growing and growing. The studio has released 10 projects in the past year, including highlights like WandaVision and Spider-Man: No Way Home, and the less-acclaimed Eternals, Venom: Let There Be Carnage, and What If…?. Up next on the 2022 roster is Moon Knight, Black Panther: Wakanda Forever, She-Hulk, Ms. Marvel, Thor: Love and Thunder, and of course, Doctor Strange in the Multiverse of Madness.
RELATED: GEMMA CHAN CONFIRMS ANOTHER APPEARANCE OF SERSI IN THE MCU…BUT WHERE?
Doctor Strange in the Multiverse of Madness just keeps on getting bigger and bigger. First it was just Doctor Strange. Then it was Wong. Then Mordo. Then Wanda Maximoff. Then America Chavez. Then Multiverse shenanigans. Then Sam Raimi. Now, it's Danny Elfman. The film is growing to a scale that's unparalleled in the film industry, and might even beat out Spider-Man: No Way Home for a higher spot on the highest-grossing worldwide list. The film's future is looking very promising, especially with Danny Elfman in charge of the musical score.
Another Pair of Magic Hands For Doctor Strange
In a post from composer Danny Elfman on Twitter, new images are shared from recording sessions for the score of Doctor Strange in the Multiverse of Madness. Elfman is shown to be checking the soundboard with orchestrator Steve Bartek. Elfman has worked with Bartek on over 50 projects, and Multiverse of Madness looks to be the newest one. The film has all the a-list cast and crew, from Sam Raimi to Elizabeth Olsen to the rumored Patrick Stewart.
Here's the full text:
Elfman and Bartek scoring new Doctor Strange.

Danny Elfman's tweet on scoring Doctor Strange in the Multiverse of Madness
The tweet can be seen below:
It's good to hear that Danny Elfman will be back and composing again soon, as it's been a while since we've heard one of his scores in the MCU. He is a legendary composer, and has scored extremely well-known projects like Justice League, Avengers: Age of Ultron, and 1989's Batman. Originally, composer Michael Giacchino (who scored the first film) was expected to return to score the sequel, but along the way plans seemed to have changed, as Giacchino is now scoring Thor: Love and Thunder.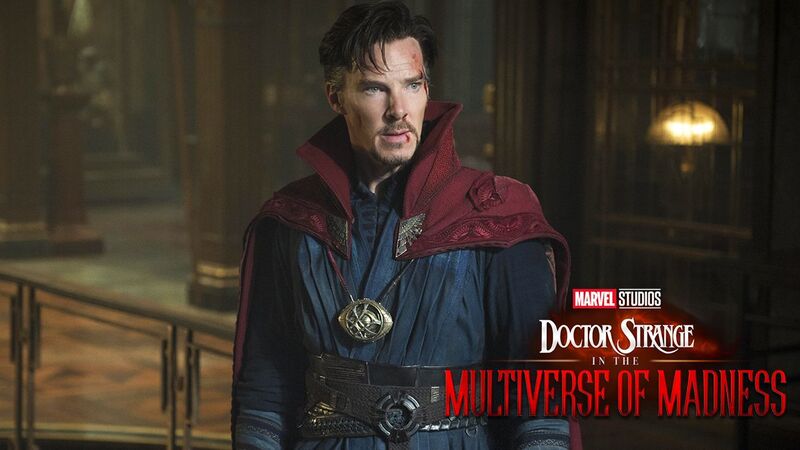 What did you think of this news? Are you excited to hear Danny Elfman once again? Let us know by mentioning @The_illuminerdi on Twitter, and don't miss Doctor Strange in the Multiverse of Madness when it premieres exclusively in theaters on May 6, 2022. Catch Elfman's latest work in Avengers: Age of Ultron, now streaming on Disney+.
KEEP READING: SHE-HULK SPOILERS: BRUCE BANNER'S FATE MAY HAVE JUST BEEN REVEALED
Source: Twitter