The famous Batman Year One story, written by Frank Millar, was released in early 1987 and was met with universal acclaim with comic book readers across the board. In 2011 the book was adapted into an animated film of the same name. The film was also met with universal acclaim for its faithfulness to the source material.
To celebrate the ten-year anniversary of the film, Warner Bros. has released a special commemorative edition that includes the film in 4K HDR and includes multiple special features for hardcore fans.
The special features for this release include:
Featurette – Reinventing Gordon (New) – An examination of the history of James Gordon through comics, animation, and feature films.
Featurette – Conversations with DC Comics – The Batman creative team at DC discusses the personal influence of Batman: Year One on their careers. Batman producer Michael Uslan leads the chat amongst well-known writers, editors, and artists of Batman lore, focusing on the darker, realistic interpretation of Batman's origins by Frank Miller and David Mazzucchelli.
Audio Commentary – Featuring co-producer Alan Burnett, co-director Sam Liu, DC creative director Mike Carlin and casting/dialogue director Andrea Romano.
Featurette – Heart of Vengeance: Returning Batman to His Roots – "The Dark Knight Returns" provided the denouement of Batman's life. Frank Miller's next seminal work would provide his near-mythic origin in "Batman: Year One." This documentary spotlights the contemporary genius of Miller and the audience that was poised to appreciate the depths of his work.
DC Showcase – Catwoman (2011 Animated Short) – The felonious feline's adventure takes her through the seedy streets of Gotham City. Eliza Dushku reprises her Batman: Year One role as the voice of Catwoman. The short is directed by Lauren Montgomery (Batman: Year One) from a script by Paul Dini (Batman: The Animated Series).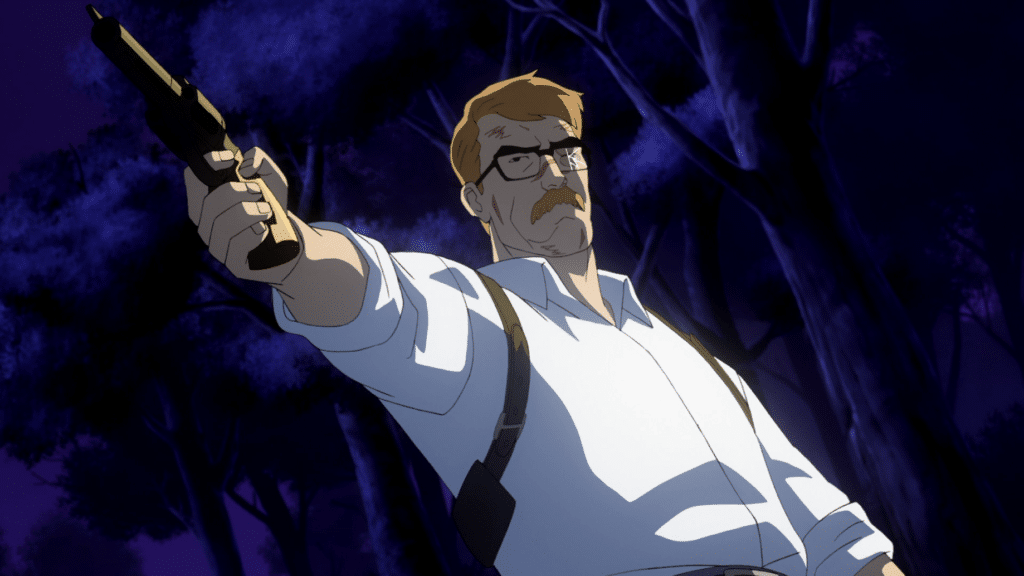 Batman Year One follows the origins of both Bruce Wayne aka the Batman and Commissioner (then Lieutenant) Jim Gordon. As the title suggests the film goes over the entire first year of the duo's beginnings fighting crime in Gotham City.
The film focuses on issues such as police brutality which was quite ahead of its time in 2011. Not only was this ahead of its time but it was handled extremely well from the point of view of Jim Gordon rising through the ranks at Gotham City P.D. despite these difficulties.
RELATED: BATMAN: THE LONG HALLOWEEN PART TWO REVIEW: GOOD SEQUEL, DISAPPOINTING BATMAN FILM
The only downside of this film is that we do not see a lot of Bruce Wayne/Batman. The film focuses so heavily on Lt. Gordon that it feels that Batman is the secondary focus in his own movie. That being said, this film tells an incredible Jim Gordon story it just would have been nice to see more of Bruce.
Should You Buy Batman Year One?
Batman Year One is an incredible story in the Batman universe and an even better Jim Gordon story. If you are in any way a fan of Batman this film is a must-watch.
Bryan Cranston and Ben McKenzie's portrayals of Jim Gordon and Batman respectively are some of the best performances in superhero animated films. This film is worth the watch for those two alone.
RELATED: BATMAN CAPED CRUSADER WILL SERVE AS A PSEUDO-PREQUEL TO BATMAN: ANIMATED SERIES
However, if you are subscribed to HBO Max the film is available to you for no extra cost, so unless you are a huge Batman Year One fan and want to check out the special features, the HBO Max version should be just fine. However, if you are not subscribed to HBO Max, this is an incredible superhero film and I highly suggest you check out this DVD release.
Batman Year One stars Bryan Cranston as Lieutenant James Gordon, Ben McKenzie as Bruce Wayne / Batman, Eliza Dushku as Selina Kyle / Catwoman, Jon Polito as Commissioner Gillian B. Loeb, Alex Rocco as Carmine Falcone, and Katee Sackhoff as Detective Sarah Essen. What are your thoughts on Batman Year One Commemorative Edition? Let us know in the comments below. Also, be sure to follow The Illuminerdi on social media to be notified of more DC news and reviews like this in the future!
KEEP READING: SUPERMAN THE ANIMATED SERIES: THE COMPLETE SERIES (BLU-RAY) REVIEW