The highly anticipated HBO Max film Batgirl has ramped up production and with that there have been a ton of intriguing revelations about the film.
Recently a photo revealed a mural that gave fans a look at not only Michael Keaton's Batman, but the famed Boy Wonder, Robin. Robin has been noticeably absent from the DCEU until now, but it looks like The Flash, which is rumored to have a major impact on the DCEU, could change that.
RELATED: BATGIRL OFFICIALLY BEGINS PRODUCTION
Now, a new rumor could hint at an even more exciting future for Robin in the DCEU. @MyTimeToShineH recently tweeted that Warner Bros. has already found their Dick Grayson, aka Robin. They also tweeted that Batgirl could set up a Nightwing spin-off. Should this rumor turn out to be true it has some exciting implications for fans of the Bat Family, specifically Batman's first Robin.
HOW COULD BATGIRL LEAD TO NIGHTWING?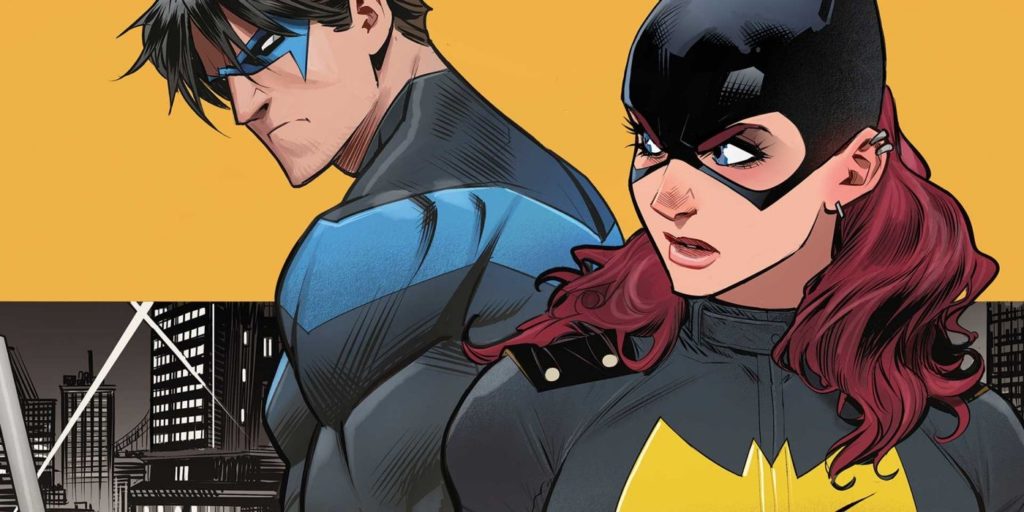 Dick Grayson and Barbra Gordon are famously close having teamed up on multiple occasions. But beyond being an impressive crime fighting duo the pair are also famous for their on-again off-again romance. If the rumor about Batgirl potentially helping set up a Nightwing spin-off is true, it could potentially point to Grayson having an unexpectedly pivotal role in the film.
RELATED: BATGIRL: JACOB SCIPIO JOINS LESLIE GRACE IN DC'S EXCITING NEW HBO MAX MOVIE
If Batgirl tackles the titular vigilante's origins, Grayson could prove to be an important part of her gaining Batman's trust. Barbara Gordon could also prove to be an important part of Grayson's journey potentially propelling him to step out of Batman's shadow and become a hero in his own right, Nightwing. If Warner Bros. has already cast their Robin they are keeping it close to the vest, although fans will undoubtedly study the mural in an attempt to figure out who could be playing Dick Grayson.
While the mural that shows Robin already pointed at the sidekick's potential involvement this new rumor adds even more fuel to the fire. If the news is true, specifically that Batgirl could lead to a Nightwing spin-off, Robin likely has a fairly important role. And given Dick Greyson's bond with Barbra Gordon it makes perfect sense for this character to be a part of her story.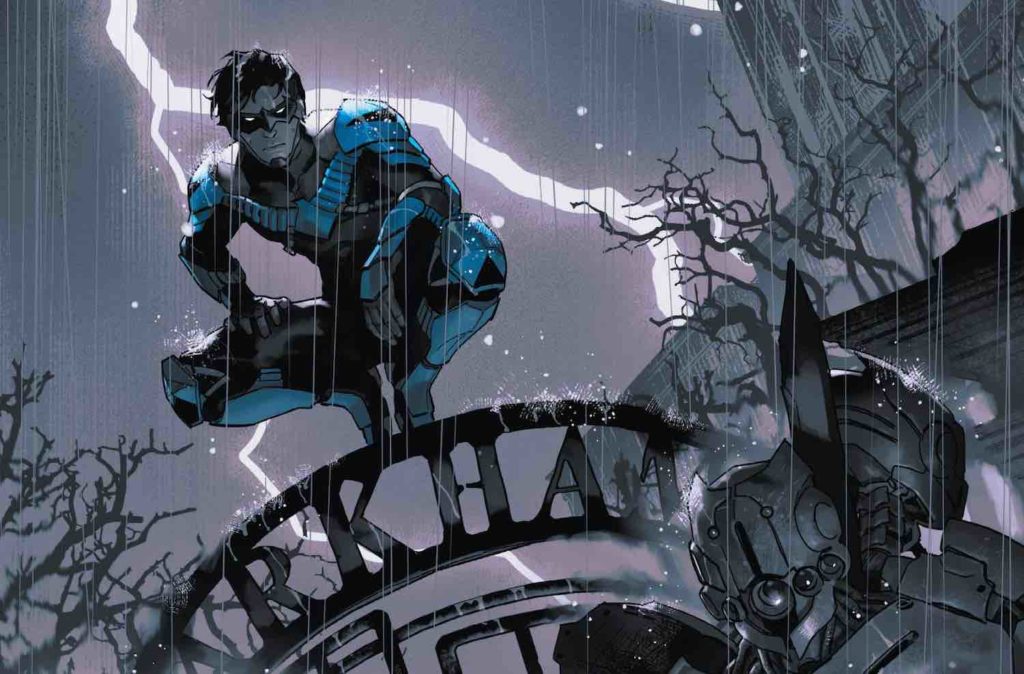 In 2017, a solo Nightwing film was first announced with Chris McKay set to direct and Bill Dubuque set to write the screenplay. The project stalled out with a number of other DCEU projects much to fans dismay. There's been no official word about McKay's or any other Nightwing projects recently. If the rumor proves to be true it could mean that the DCEU has exciting plans for the Bat Family.
RELATED: BATGIRL: BRENDAN FRASER POTENTIALLY CAST AS FIREFLY IN NEW FILM
With Batgirl leading her own film and rumored to have an important future in the DCEU post The Flash. And with Nightwing now rumored to potentially be leading his own project in the future it seems like Gotham heroes beyond Batman may finally have their chance to shine on the big screen.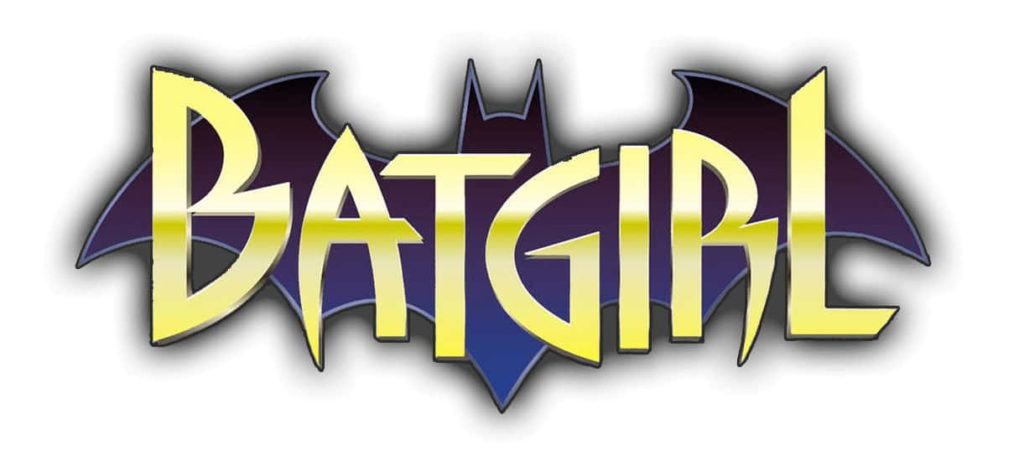 Batgirl is directed by duo Adil El Arbi and Billal Fallah based on a screenplay written by Christina Hodson. Leslie Grace will star as Barbra Gordon aka Batgirl, J.K. Simmons as Commissioner James Gordon Barbra's father, Michael Keaton as Batman, and Brendan Fraser as the villainous Firefly. What do you think about this new rumor? Who do you want to see playing Dick Grayson? How do you think Dick Grayson's Robin could play into Batgirl? How do you think Batgirl could lead to a Nightwing spin-off? Leave your thoughts in the comments below or on our social media and check back with The Illuminerdi for more DC and Batgirl.
KEEP READING: BATGIRL BREAKING NEWS: NEW LEAKED SET PHOTOS INDICATE ROBIN MAY APPEAR IN 2022 HBO MAX FILM
Source: @MyTimeToShineH Twitter