Big Swole was a top tier female talent in a burgeoning AEW. They had a women's division at the time that felt it had no direction but wanted to be so much more. It wasn't for lack of trying as they had just put the strap on Brit Baker at the time and Swole herself was getting a pretty sizable push.
The only issue was that her recurring health issues would remove her from the spotlight and bring her back to already progressing storylines. Back in November Big Swole's contract with AEW expired or was allowed to expire. At first it was not a big deal, because it seemed amicable. Big Swole announced that she and Khan came to an agreement and would allow her contract to expire.
RELATED: COULD THIS BE IRONHEART'S VILLAIN IN THE NEW DISNEY PLUS SERIES?
She even published a twitter iOS press release: 
Big Swole Shot First
All seemed quite on the subject, well publicly at least. That's until late December while during her call-in show where she spoke with Fightful Selects, Jeremy Lambert and provided some insight into why she didn't pursue a new contract with AEW, pulling back the curtain on how things are being run in not only AEW but professional wrestling as a whole.
Among the issues she brought up were a lack of representation among Black wrestlers, a lack of emphasis on women's wrestling and a lack of structure within the company. Big Swole, who is Black, said the following about the what she feels is the lack of diversity in AEW:
"Outside of [lack of structure] their BIGGEST issue, which is diversity. I do not beat around the bush when it comes to diversity and my people. There is no representation, truly, and when there is, it does not come across in the black community as genuine. At all. I don't know why everybody is so afraid to accept it or say it, but it's not a good look. What happens is, you have this wonderful company that treats people like family, but there is nobody that looks like me that is represented at the top and in the room with them.
They are not helping to necessarily influence decisions, but to explain why certain slang and certain word shouldn't be said. There is no one else who can explain our culture and experience except for us," 
"I knew something was up when my daughter, who loves watching wrestling, she would watch AEW all the time and seldomly watch WWE. She's not a big fan unless dad [Cedric Alexander] was on TV, which stopped happening after they botched the Hurt Business. She would say, 'Mommy, there is nobody that looks like me on AEW. There's nobody that looks like daddy.' Then she started watching WWE because she saw Bianca and Big E. She saw herself represented. If that wasn't a 'click.' 'You are absolutely right. I don't have an explanation.' It's 2021. Why are people saying, 'it'll take three years for AEW to have a black champ'? This is a scripted sport. It should not take that long if you have been watching WWE for 50+ years and you know what not to do,"
Big Swole went on to explain the flaw in AEW and its lack of representation as it concerned women and talent. Addressing the common concern with most fans that the roster is too congested: 
"My heart just stopped being in it as the reason why I left AEW. I felt like there were a lot of things, and I told them in my exit interview, there are a lot of things that need to change. I know fans of the company don't take criticism well sometimes, certain ones. Know this, this is somebody from the inside, the structure is a little off. It's fine to be loose, but I like to have a little bit more structure. I felt like the women shouldn't have gone through everything they went through just to get on TV or get time. You're signed to this big company, you should get time. All these men are getting time, but the women weren't getting anything or you're not putting people on TV because more people are coming in.
Okay, there are more people coming in, but you don't have enough product for all of these people. Now you have all these people sitting around having two or three minute matches on Dark doesn't keep me happy. Shoveling more money doesn't keep a person happy. We've seen time and time again, especially in a place where there's not enough space. There's no writers in a sense. Not everyone is comfortable writing their own things. Closed mouths don't get fed. That's exactly what that environment is. If you are shy and don't know how to write or are not creative, it's not going to work unless they want it to work for you. That's one of their biggest issues," 
Which rang true at the time, when it came to the different strengths and weaknesses between WWE and AEW, one thing Vince McMahon's behemoth had over the then one year old upstart was their women's division. WWE had the premiere women's division in wrestling, with the best talent across the world having been funneled under one roof. AEW certainly had some talented women of their own, but it's tough to compare to greats like Charlotte and Asuka.
As Big Swole mentioned, what didn't help was AEW's insistence on focusing on tag team wrestling. They certainly had the best tag division in wrestling right now, but having to feature so many wrestlers with little TV time means the women were regularly regulated to AEW Dark.
Khan Claps Back
After Big Swole shared her opinion of AEW and all its shortcomings during that call-in edition of Swole World, Khan responded with the following tweet in which he defended the company's diversity and made sure to mention Big Swole's shortcomings in the ring:
Big Swole responded in kind to Khan's tweet by stating her utter disappointment in Khan. 
"It went from that to… disappointed. I guess overall, I'm very disappointed. A person with that pedigree should know how to respond in a way that doesn't come off in the most negative way possible. Just to have that – What truth do you have? What grace?"
Swole went on to say:
"Did you even listen to the podcast? Obviously not, because it just went completely off the rails. You went completely to counting brown people. If it was truly about counting brown people I would be naming certain demographics."
How its Going
In many instances Big Swole was correct, the issue was bigger than race but within 280 characters the subject of race is what the world will be looking for and quite possibly what Khan knew he had to address. Within the young company's three years of existence (and at that time of the Swole World podcast) there has not been a Black singles champion. That did change with the results of the TBS championship tournament where Jade Cargil was awarded the strap.
Many speculate this was in response to Big Swole's comments and the swelling of fan inquiry into whether they were valid. By making the first Black singles champion be a woman, he was taking care of two birds with one stone. Though the woman's division has been invigorated prior to the tournament with the injection of feuds with the likes of Jade Cargil vs Ruby Soho for the TBS tournament, and Brit Baker vs Riho at Battle of the Belts, and last but not least Tay Conti and Anna Jay vs The Bunny and Penelope Ford in a bloody street fight for a simple Rampage match.
It would seem that AEW is indeed changing for the better. What was just a boring bathroom break segment is not the division to watch. Arguably the best part of the shows are what's happening with the women's division and they have decimated WWE with their matches but not their story telling. The question is was this already something in the works or did this all stem from Swole and her pulling back of the curtain.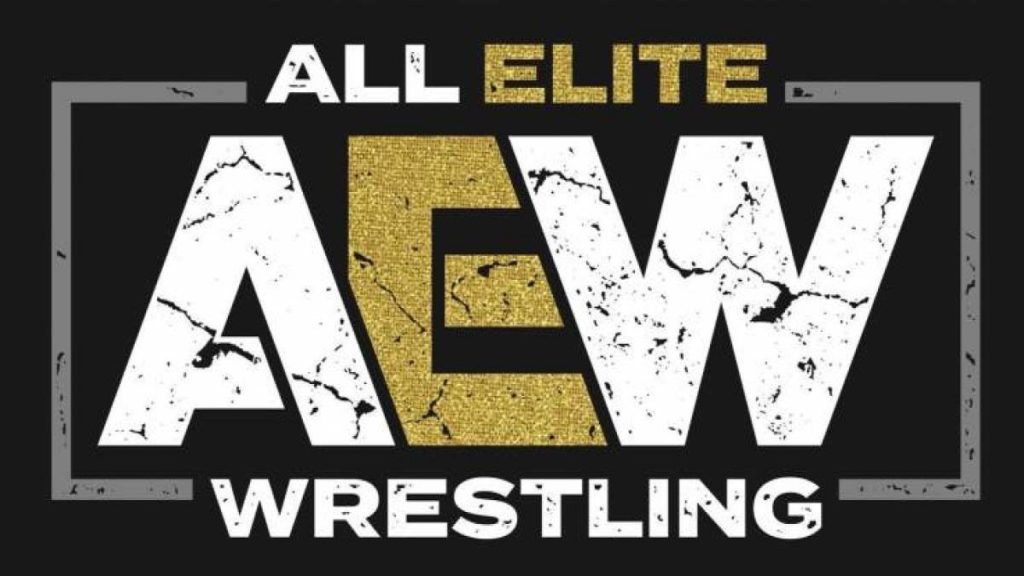 What do you think about Big Swole and her comments? Do you think the change in AEW is in spite of Big Swole? Where do you think Big Swole will go next? Let us know your thoughts in the comments below.
KEEP READING: KARRION KROSS SPEAKS ON WHY HE SIGNED WITH WWE OVER AEW