Ironheart is one of the most highly anticipated new Disney Plus series and seems like it will continue the legacy of Tony Stark in an interesting way. Following Riri Williams, aka Ironheart, who in the comics is inspired to build her own armor after seeing Iron Man. Riri Williams is an intriguing second-generation hero, likely following a similar path as Kate Bishop and Ms. Marvel. Riri Williams will make her MCU debut in Black Panther: Wakanda Forever before leading her own Disney Plus series.
Not much is known about the Disney Plus series although we did share an intriguing rumor that the son or daughter of Obadiah Stane. Obadiah Stane faced off against Tony Stark in Iron Man which could draw some more interesting connections between Ironheart and Iron Man. But that isn't the only interesting piece of information we've been hearing about Ironheart.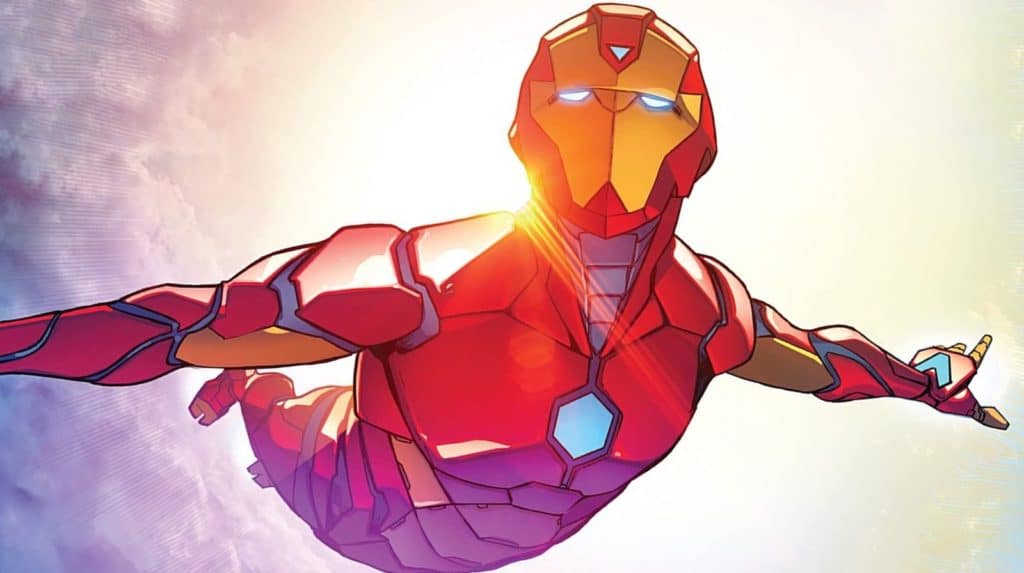 RELATED: SPIDER-MAN: NO WAY HOME SETS UP ANDREW GARFIELD AS THE PERFECT WEB SLINGING HERO FOR THE SONY UNIVERSE
We've recently heard a compelling new rumor that could shed a bit of light on what Riri Williams could be going up against in Ironheart. From what we have heard the main villain of Ironheart is going to be a white man in his late twenties and is described as charming, magnetic, slick, and oily. He's always working an angle to his own advantage. He's handsome with an athletic build. He also has a crew working for him.
COULD THE HOOD BE THE VILLAIN OF IRONHEART?
Now, this is purely speculation, but based on this description it sounds like this could be the Marvel villain The Hood, aka Parker Robbins. Parker Robbins started as an average thief, but after he shoots a Demon and steals its magical cloak and boots his entire life changes. The boots give Parker the ability to levitate while the cloak allows him to become invisible when he holds his breath.
Parker Robbins used his new abilities to try and steal a shipment of diamonds being brought into the country by an organized crime syndicate. In the process Robbins killed a cop and while on the run from the police, the FBI, and the criminal syndicate, he was dubbed The Hood. Robbins would later build his own criminal empire made up entirely of villains. He has also worked with major supervillains including Norman Osborn. The Hood has faced off against some major Marvel heroes including the New Avengers, Hawkeye, and Doctor Strange.
RELATED: WEREWOLF BY NIGHT HALLOWEEN SPECIAL RUMORED TO FOCUS ON JACK RUSSELL AND INCLUDE VAMPIRE BY NIGHT
The Hood has gone up against some major Marvel heroes in the comics and has interesting ties to magic and the occult, but he began as a thief and he continuously aspires to be a major player in the criminal underworld. The mentality as well as the crew who works for him makes Parker Robbins aka The Hood seem like an interesting possible villain to fit this rumored description.
Robbins is a character that is perfect to be introduced as a street level threat, but can easily grown into a major villain in other MCU projects. If this villain does turn out to be The Hood it will be interesting to see how Ironheart has magic face off against technology. This also seems like the perfect opportunity to bring in some smaller villains to potentially be a part of his crew.
RELATED: RUMOR: MARVEL STUDIOS EYEING MICHAEL GIACCHINO TO DIRECT DISNEY PLUS PROJECT
Although Riri Williams has never faced off against The Hood in the comics he has gone up against the New Avengers which includes Tony Stark. Riri Williams is also a relatively new hero in Marvel comics and many of the villains she has gone up against are connected to areas of the Marvel universe that have yet to be introduced in the MCU. This includes mutants, Inhumans, and the Latverian terrorist Lucia von Bardas. Assuming Riri Williams is going to be in the MCU for a while it makes sense for her to go up against a villain that fits into an aspect of Marvel that has already been explored notably street level crime and magic.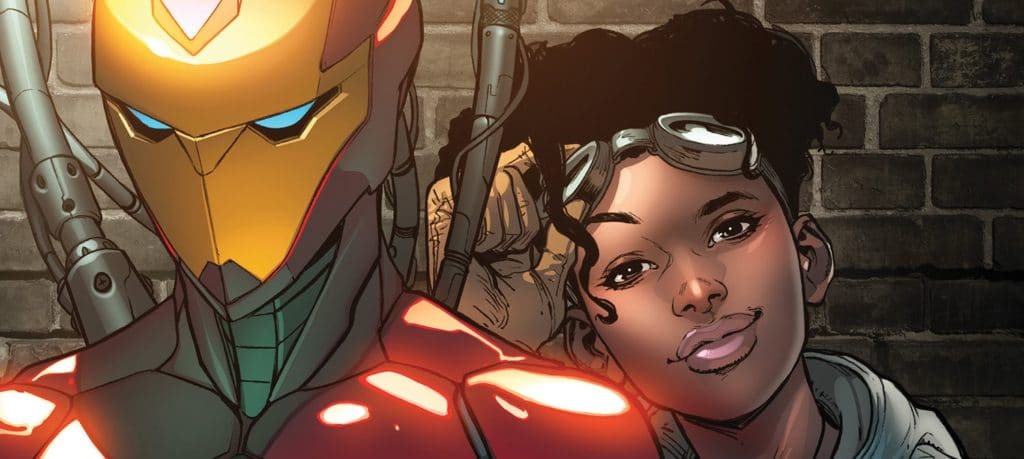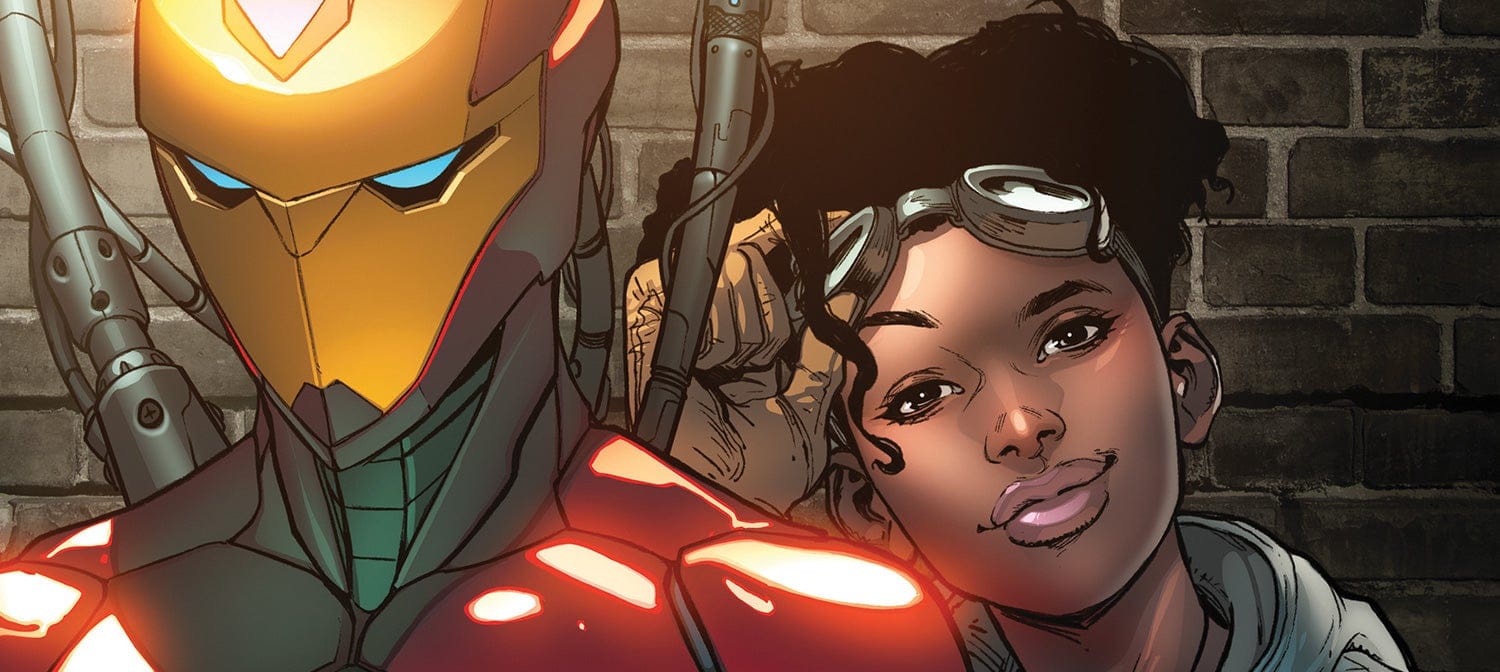 Part of what makes this such an interesting potential showdown is the opportunity to show a brilliant young scientist have to go up against a criminal using magic. In the comics Riri initially draws attention by using her armor to stop a prison break if the series adapts this it could be the perfect way to draw The Hood's attention to Ironheart. If The Hood is Riri's main antagonist in Ironheart and she stops a prison break those prisoners could potentially be a part of his criminal enterprise instantly drawing the superpowered criminal's ire.
RELATED: COULD IRONHEART BE SETTING UP ARMOR WARS WITH THE APPEARANCE OF THIS INTRIGUING MCU LEGACY CHARACTER?
Ironheart is shaping up to be an exciting new series with ties to Iron Man through the Ironheart armor as well as the rumored appearance of the son or daughter of Obadiah Stane. And now a slick charming yet oily criminal who runs a crew as the rumored main antagonist that Riri Williams will be facing off against Ironheart is even more intriguing.Hopefully more information about the upcoming series will come to light soon and the pieces will begin to come together. Whoever this villain ends up being it will be exciting to see Riri Williams face off against such a potentially dangerous threat.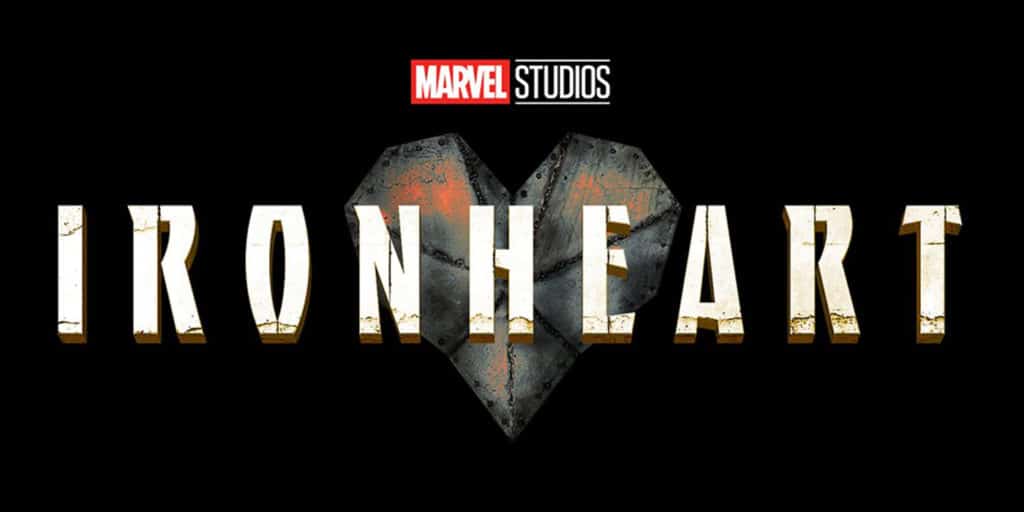 Who do you think this rumored villain could be? Do you think the villain of Ironheart will be The Hood? Leave your thoughts in the comments below or on our social media and check back with The Illuminerdi for more MCU and Ironheart.
KEEP READING: RUMOR: IRONHEART COULD FEATURE THE APPEARANCE OF AN EXCITING MARVEL LEGACY CHARACTER