Diggle's coming back, this time to teach Superheroics 101 in The CW's Justice U. David Ramsey is putting together a new breed of prospective superheroes for The CW.
David Ramsey, who we all know as Diggle – because let's face it, no one really calls him John – will headline Justice U. The new show is in development at the youth-oriented network that "dares to defy". Ramsey's Diggle is a former bodyguard and master sergeant in the U.S. Army as well as co-founder of Team Arrow.
RELATED: TESSA THOMPSON REVEALS VALKYRIE'S NEW SUPERPOWERS IN THOR: LOVE AND THUNDER
After having a long tenure in Arrow, we've seen David Ramsey take a role quite similar to Samuel L. Jackson's Nick Fury. He showed up in a handful of The CW's DC shows to offer his assistance or guidance.
Official Synopsis
In the new series, which is set in the Arrowverse, after years of fighting alongside masked heroes, Diggle embarks on a new mission to recruit five young metahumans to live undercover as freshmen at a prestigious university. There he will oversee their education and train them to become the heroes of tomorrow.
In addition to starring in the series, if it is picked up to pilot, Ramsey, who has directed a number of Arrowverse episodes, will steer the pilot.
It comes as David Ramsey, who has also featured in Supergirl, Legends of Tomorrow, The Flash, Batwoman, and Superman & Lois, has signed an overall directing deal with Berlanti Productions and will direct multiple episodes of series within the Arrowverse, alongside guest starring in others.
Justice U is based on the DC Comics characters, the series comes from Superman & Louis co-exec producer Michael Narducci, who has also worked on series including The Vampire Diaries and The Originals, and Grey's Anatomy exec producer Zoanne Clack. The new series will be produced by Berlanti Productions in association with Warner Bros. Television, Greg Berlanti, Sarah Schechter, David Madden, and Geoff Johns exec produce alongside Narducci and Clack.
David Ramsey: Green Lantern Or Not?
Okay, now I know what many of you are thinking, it's obvious, I don't need telepathy to know. You're wondering what's going on with the "green glowing object" that Diggle found, or the echoing voices in his head saying, "Worlds await!".
Here's the big question on all of our minds: is Diggle Green Lantern? We have yet to receive a clear answer on that, but if I was a betting man, my answer would be no. If Diggle was Green Lantern, by now he would be in flying around in the farthest corners of the galaxy giving bad guys a massive green fist to the chest instead of playing Professor X.
Who could his students be?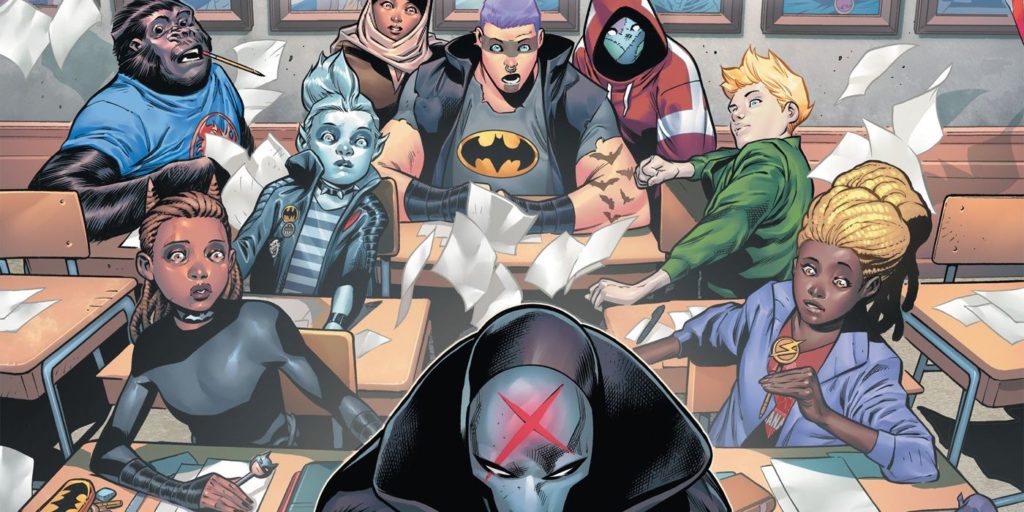 I don't know who are Diggle's students, but the premise of this show reminds me of Teen Titans, but it's highly unlikely they'll be any of the usual suspects, Robin, Starfire, Raven, Cyborg, Beast Boy, etc. There's a resemblance to a recent comic run, Titans Academy in my opinion, so I won't be too surprised if lesser-known Titans enroll at Justice U.
Will you be watching Justice U starring David Ramsey? What young superhero prodigies do you expect to see? Let us know in the comments. If you like what you read, be sure to follow us on Twitter or Facebook so you don't miss any updates on the series, or CW, Arrowverse, or DC content like this in the future.
KEEP READING: BATGIRL ADDS 3 NEW ACTORS IN THE MIDST OF GLASGOW SHOOT
Source: Deadline