It's a great time to be a Spider-Man and Andrew Garfield fan!
In the wake of Spider-Man: No Way Home, the fever pitch surrounding the character is at an all time high. The film is universally regarded to be one of the best Spider-Man films of all time, and it's ignited a renewed interest and appreciation for Andrew Garfield's Amazing Spider-Man. A Twitter campaign has launched to make a third solo outing for his character (#MAKETASM3), and many are now hoping for him to become the main Spider-Man of the Sony Universe, which would see him squaring off against such characters as Venom and Morbius. It's an exciting proposition, and you better believe we are on board!
RELATED: BEN AFFLECK RUMORED TO HAVE BEEN OFFERED CAMEO IN DOCTOR STRANGE IN THE MULTIVERSE OF MADNESS
Of course, before No Way Home released, Andrew Garfield famously had to dodge spoilers by insisting that he wasn't in the movie. But now that the cat's out of the bag, he is finally breathing safe and opening up about his role and his excitement to return as the character.
Andrew Garfield Shares His Secrets
In a recent interview with Happy Sad Confused Podcast, Andrew Garfield opened up about a number of things, including his endorsement of facing off against Tom Hardy's Venom. He also touched on a conversation that he had with previous co-star Emma Stone, where he had to lie to her about his role in the movie. Stone, of course, played Spider-Man's love interest Gwen Stacy in the Amazing Spider–Man franchise, and when rumors came up Garfield's appearance in No Way Home, she reached out to him to ask if he was in the film.
"Emma [Stone] kept on texting and she was like, 'Are you in this new 'Spider-Man' film? And I was like, 'I don't know what you're talking about.' She was like, 'Shut up. Just tell me.' And I'm like, 'I honestly don't know.' I kept it going even with her. It's hilarious."
Apparently, Andrew Garfield was able to keep the secret all the way up until the film's release, saying:
"And then she saw it. She was like, 'You're a jerk.' I didn't want to tell anyone. I took it super seriously. I told no one."
While this might seem like nothing more that a fun anecdote about the life of a Marvel actor, it does add some clarity to the rumor mill. Before the release of No Way Home, rumors were going around that Emma Stone would make an appearance in the movie as Gwen Stacy, along with Kirsten Dunst reprising her role as Mary Jane Watson from the Sam Raimi Spider-Man films.
These rumors were later shot down, but several insiders were still insistent that scenes were meant to be shot with both actresses, but they never happened due to scheduling conflicts and COVID-19 production issues. Based on these quotes, however, it looks like Stone was never actually approached about a role at all.
This doesn't mean that she wont make an appearance in the future!
COULD EMMA STONE BE RETURNING AS GWEN STACY?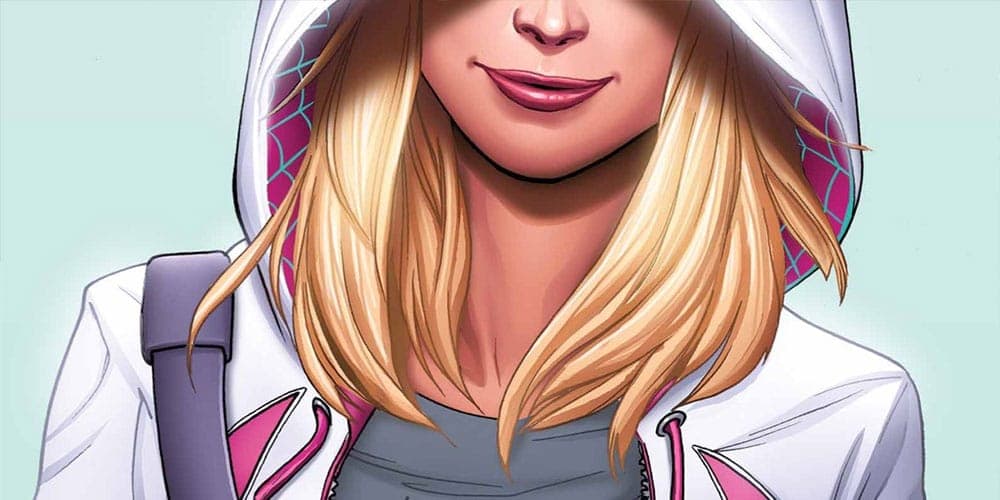 As many fans know, Andrew Garfield and Emma Stone dated for four years after meeting on the set of The Amazing Spider-Man in 2012. They broke up in 2015, shortly after the release of its sequel, but both actors have always insisted that they've remained friends ever since. Garfield even gave Stone a standing ovation when she won her first Golden Globe in 2017 for her work in La La Land.
"I'm her biggest fan as an artist. I'm constantly inspired by her work," Garfield told Vanity Fair after the awards show. "I'm constantly inspired by how she handles and holds herself. So, for me it's been bliss to be able to watch her success and watch her bloom into the actress she is. We care about each other so much, and that's a given, that's kind of this unconditional thing. There's so much love between us and so much respect … It's also been wonderful to have that kind of support for each other."
So what does this mean for the future of the Spider-Man franchise? Everything! With both actors remaining strong friends, there's no reason to think that either of them wouldn't want to work together down the road. And while Gwen Stacy died at the end of Amazing Spider-Man 2, many fans have been clamoring to see Stone come back as Spider-Gwen, an alternate version of the character who was bitten by the spider in her world, and gained the powers rather than Peter Parker.
Spider-Gwen has been a massive success in the comics, not to mention her appearance in the animated Into the Spiderverse film. With No Way Home and Doctor Strange 2 blowing the lid off the multiverse, it's easy to imagine that Sony has big plans to bring the character into live action. Garfield and Stone unarguably have some of the best chemistry in the entire movie biz, and we would love to see their characters both return.
What are your thoughts? Are you fangirling over an Emma Stone and Andrew Garfield reunion as much as we are? Let us know in the comments below!
KEEP READING: ANDREW GARFIELD THINKS CROSSING PATHS WITH VENOM IS A "COOL IDEA"
Source: Happy Sad Confused Podcast