Black Panther: Wakanda Forever actor Winston Duke will have a larger role in the MCU sequel, according to The Hollywood Reporter.
Winston Duke plays M'Baku in the Marvel Cinematic Universe. The character, often seen fighting Black Panther in the comics, was created by Roy Thomas and John Buscema. In the past, he operated under the moniker of "Man-Ape", though Marvel has departed from this in recent years for obvious reasons.
RELATED: NEW MOON KNIGHT TRAILER AND POSTER DEBUT AT THE NFL PLAYOFFS
M'Baku is an expert close-combat fighter and a master strategist. In the MCU, M'Baku has appeared in Black Panther, Avengers: Infinity War and Avengers: Endgame.
Black Panther: Wakanda Forever: Shuri & M'Baku Will Return
Earlier this week, THR covered actor Letitia Wright's return to the set of Black Panther: Wakanda Forever, Ryan Coogler's long-awaited followup to Black Panther. Wright had suffered injuries last year which prevented the performer from working, but she has recovered and is now back in action. Rumors point to her character, Shuri, taking on the Black Panther mantle after the death of T'Challa, who is also rumored to have a son with Nakia in Wakanda Forever.
In that same report, THR claimed that Wright's co-star, Winston Duke, landed a substantial pay raise for Wakanda Forever. His increased salary is rumored to come with an "expanded role in the Panther mythos". Both Wright and Duke have been expected to feature more prominently in the upcoming feature since the tragic passing of Chadwick Boseman, the Black Panther himself, and this report further confirms that speculation. While THR clarified that details of the aforementioned "expanded role" were still unclear, Winston Duke's story is almost sure to be compelling.
Black Panther: Wakanda Forever: Winston Duke May Have "Expanded Role" In Sequel
Duke is perhaps one of the most underrated performers working today, with standout performances in Jordan Peele's horror film, Us, and Edson Oda's high-concept indie drama, Nine Days. How about every time he stole the spotlight in 2018's Black Panther? Whether his future in the MCU is as an ally to Namor & Atlantis, a foe to Wakanda, or as the next Black Panther, fans of the franchise should get excited for extra Winston Duke screentime.
Since so many people already believe that Shuri will become the next Panther in Wakanda Forever, Marvel Studios could shock MCU fans by revealing Duke's character, M'Baku as the true successor to the Black Panther legacy. It may be unlikely that such a development will occur this late into production, especially if the November 11, 2022 release date sticks, but MCU productions are notoriously fluid and ever-changing.
The point I'm trying to make here is that with Black Panther: Wakanda Forever still actively in development, anything is possible in regards to M'bBaku, Shuri, and the story at large. Certain elements are going to be more set in stone than others, but when it comes to speculating on upcoming MCU projects, it's generally best to expect the unexpected.
Black Panther: Wakanda Forever Will Set Up Ironheart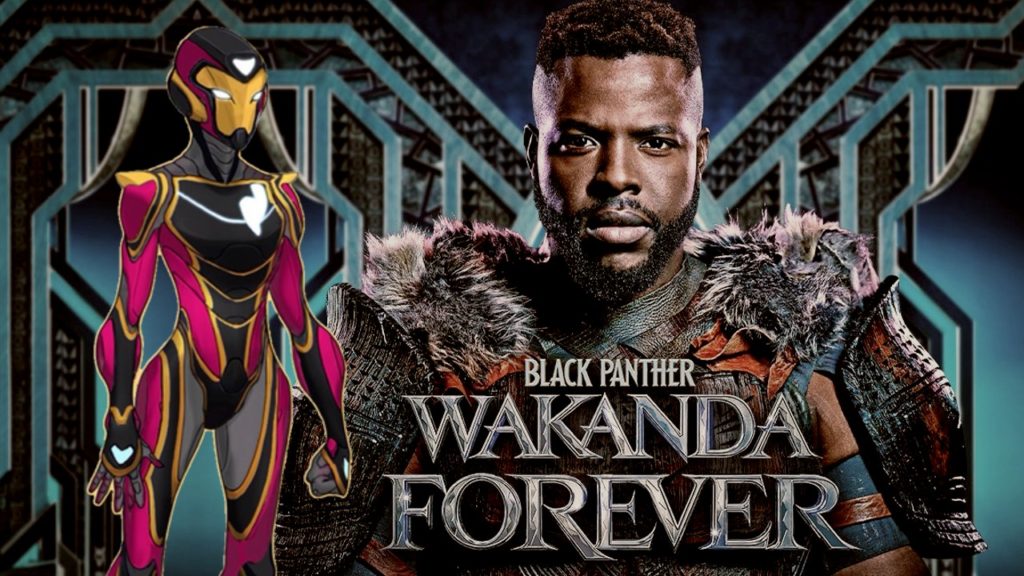 M'Baku could potentially have a connection to a new MCU hero set to debut in Wakanda Forever. Dominique Thorne is set to play Riri Williams, AKA Ironheart in the MCU. After appearing in the Black Panther sequel, she will star in the Disney+ series, Ironheart, which is currently without a release date. I, for one, would be thrilled if this "expanded role" meant a supporting role for Winston Duke in the upcoming series. It would be a simple way to connect Ironheart back to the lead character's first MCU appearance while adding an amazing cast member to the project, which has yet to cast anyone outside of the lead.
There are so many different angles for Duke to explore in the MCU, and the franchise needs new leaders to step up and inspire fans in the absence of Chadwick Boseman, who is a hero to so many both on and off-screen. We will know more about M'Baku's future when Black Panther: Wakanda Forever arrives in theaters on November 11, 2022. 
Are you excited to see more of M'Baku and Winston Duke in the MCU? Let us know your thoughts in the comments below or on our social media! 
KEEP READING: MS. MARVEL: INTRIGUING NEW INFORMATION ON 2022 RESHOOTS AND EPISODE RUNTIMES REVEALED