Secret Invasion is set to be one hell of a TV show. Possibly the biggest ever created (in scale) for a streaming service.
It's set to be a HUGE crossover project for Marvel Studios, and will change the outlook of the MCU going forward. It's described as a suspense action thriller, and will incorporate elements of political thrillers, especially the paranoia aspect. The series is currently set for public release in 2022, but as of now it's unknown if the show can make that projected release date.
RELATED: SECRET INVASION RELEASE DATE MIGHT BE DISPLAYED IN NEW MARVEL POST
The series stars Samuel L. Jackson as Nick Fury and Ben Mendelsohn as Talos. Olivia Colman will reportedly play the Skrull Queen, Emilia Clarke is said to be a spy, and Christopher McDonald is thought of as a "Tucker Carlson figure". Kingsley Ben-Adir and Killian Scott have been cast in yet unknown roles. Kyle Bradstreet is the head writer assigned to the project, and Thomas Bezucha and Ali Selim will direct the series. Now, we have new videos from the Secret Invasion set, and they're quite telling.
Russian Scene In New Video From Secret Invasion Set
Recently, user @SInvasionNews on Twitter posted a video of a seemingly Russian setting at Halifax Piece Hall in England. There are Russian banners, and they read "National Unity Day." They seem to be shooting some kind of huge outdoor scene or celebration. It's unknown how this scene will play into the greater plot. The full videos and tweets can be located below:
It's always good news to hear that Secret Invasion is progressing in production at a steady rate and pace. How far along the series is in filming is unknown, but multiple cast members from the series and The Marvels will crossover. The 2 projects are extremely interwoven in their storylines and release schedules, so it makes sense to film close together (both in London as far as we know) so cast members have more ease getting from place to place in order for them to appear on-camera.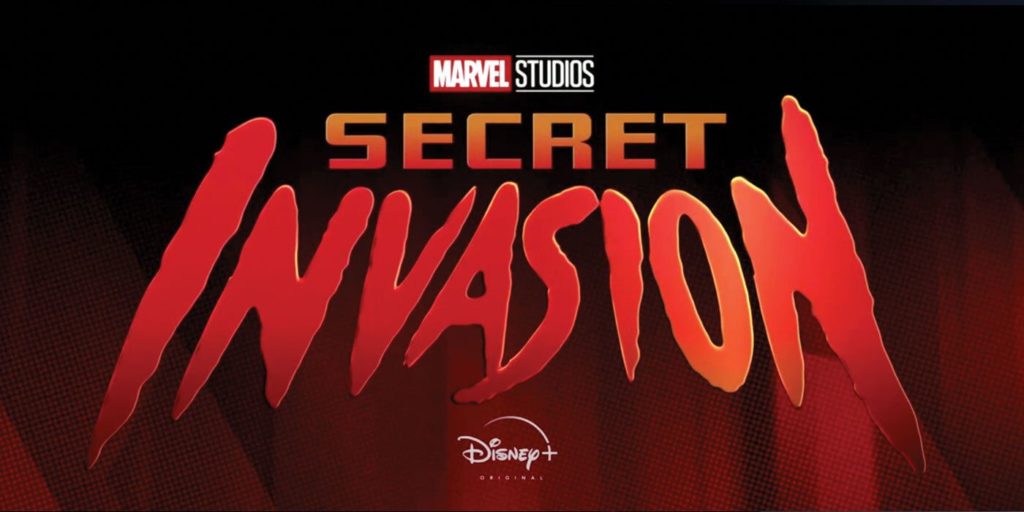 Secret Invasion is currently scheduled to be released in 2022 on Disney+. Nick Fury and Talos' latest adventure can be found in Spider-Man: Far From Home, now available on PVOD. What did you think of this news? Are you excited for Secret Invasion? Let us know by mentioning @The_Illuminerdi on Twitter.
KEEP READING: THE MARVELS TAP THE BRILLIANT COMPOSER, LAURA KARPMAN, TO SCORE THE FILM
Source: Twitter