Mary Elizabeth Winstead is a powerhouse and femme fatale. We know it, it won't be long before the cast of Ahsoka in a galaxy far far away finds out.
The jaw-dropping, and jaw-hitting actress has joined the ever-expanding cast of Ahsoka alongside Rosario Dawson and Hayden Christensen, the next Star Wars epic shaping up to join the roster of immersive original series on Disney Plus.
More of Ahsoka's Ensemble Cast
Rosario Dawson is starring as the fan-favorite character Ahsoka Tano, a Jedi Knight survivor famous on the animated side of Star Wars who made her live-action debut in the sophomore season of The Mandalorian.
RELATED: THE BOOK OF BOBA FETT ACTOR RORY ROSS EXPLAINS IMPACT OF TUSKEN FAMILY ON BOBA FETT
Hayden Christensen is reprising the role of Anakin Skywalker, otherwise known as Darth Vader, the terrifying Sith for the series, which takes place five years after the events of Return of the Jedi. Other prolific actors include Ukrainian actress Ivanna Sakhno who'll be playing an unnamed new character and Natasha Liu Bordizzo who'll be playing another fan-favorite, Sabine Wren.
In typical Disney fashion, plot details are currently being kept locked away in a vault somewhere. Star Wars series creative veteran Dave Filoni is writing the series and exec producing with another veteran, Jon Favreau. Production will be ready to take off this spring in California.
Winstead is Winning!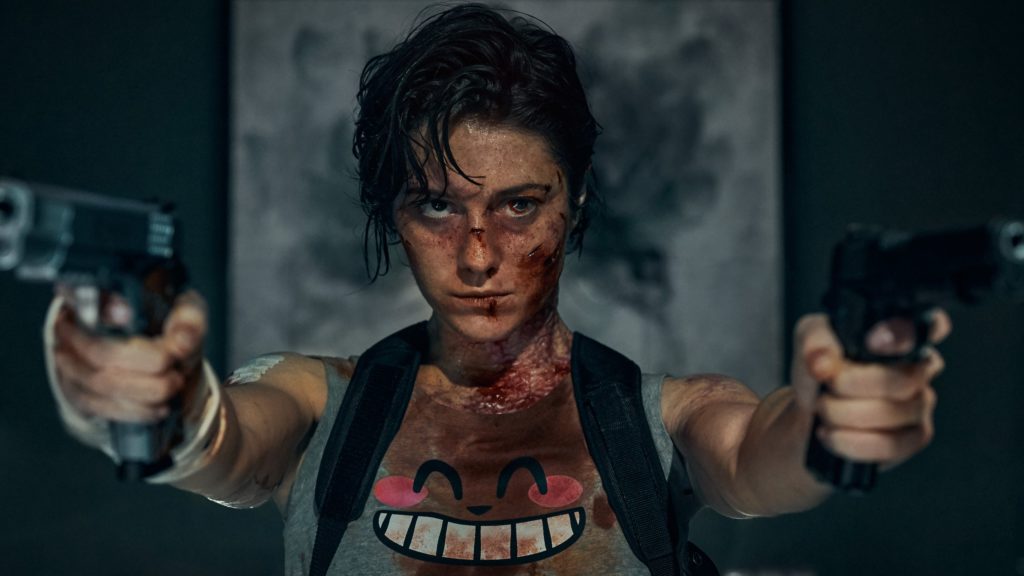 Winstead has been running on a collision course into the realms of action, adventure, and science-fiction for a while now. She was last seen in Netflix's 2021 revenge thriller Kate and before that slipped on boots while rocking black and purple leather as one of Gotham's protector's, Huntress for the 2019 DC movie Birds of Prey. She also co-starred with Will Smith in Ang Lee's Gemini Man.
The actress has always had a fair share of roles in the science-fiction and space genres especially, she stacked credits after credits that range from Disney's Sky High, Final Destination 3, Quentin Tarantino's Death Proof, and Live Free or Die Hard to Scott Pilgrim vs. the World and Abraham Lincoln: Vampire Hunter. She also starred in 10 Cloverfield Lane opposite John Goodman and was part of the ensemble cast for a season of TV's Fargo crime series.
Mary Elizabeth Winstead being welcomed into the world created by Star Wars is something I gladly welcome as a fan of both Star Wars and her. Ever since I saw her in Sky High when I was a young lad back in the good old days I have been an admirer of her work. She brings an unlikely balance between grace and ferocity in every movie she's in from what I've seen.
Who is She Playing?
Her role has not been disclosed yet, but judging from her previous roles, she'll likely have an active role packed with action. If I was to go with my gut feeling, I'd say she's playing a rebel, if not a jet-fighter, bounty hunter, Jedi, or Sith.
Honestly, at this point, I already want her to have her own Star Wars spin-off on Disney Plus, but I can't wait to see what glorious wrath she brings to Ahsoka.
Tell us, do you welcome her addition to Ahsoka? Let us know in the comments. If you like what you read and want to find out more about Ahsoka or Star Wars, you're more than welcome to follow us on Twitter or Facebook so you don't miss any future updates.
KEEP READING: POKEMON JOURNEYS ANNOUNCES FOUR-PART SPECIAL OF THE LEGENDARY ARCEUS
Source: THR