The Book Of Boba Fett has dug into the character in a way that no other Star Wars project truly has ever before. Boba's origins were revealed in Attack of The Clones and The Clone Wars explored his past after the death of his father, including how he became a ruthless bounty hunter.
RORY ROSS TALKS ABOUT HOW THE TUSKEN FAMILY HAS IMPACTED BOBA FETT
The Illuminerdi had the opportunity to speak with Rory Ross, who plays a Tusken on The Book Of Boba Fett, about the impact that the Tusken family has had on Boba Fett.
"I think also a big part of that was him breaking free from what was giving him purpose. What was giving him purpose for the longest time was trying to kill Mace Windu because of what happened to his father. And so, he didn't necessarily have an identity past that. The identity was, I need to avenger my father. So, for him now meeting this family, this might be the closest thing that he's had to a family in the sense of like something beyond a bounty hunter. Like what we saw in Clone Wars and everything else. So, I think that's something that's actually really crucial in this storytelling as well."
RELATED: COULD DAREDEVIL MAKE AN APPEARANCE IN THE NEW ARMOR WARS SERIES?
Boba Fett has never truly had a family aside from his father and the bounty hunters that took him in after Jango's death. Throughout Clone Wars he refuses to identify as a clone, separating himself from the Clone Troopers, who have a deep bond referring to each other as "brother". Because Boba was separated from this aspect of his identity, by his father and himself, he lost that potential familial connection as well.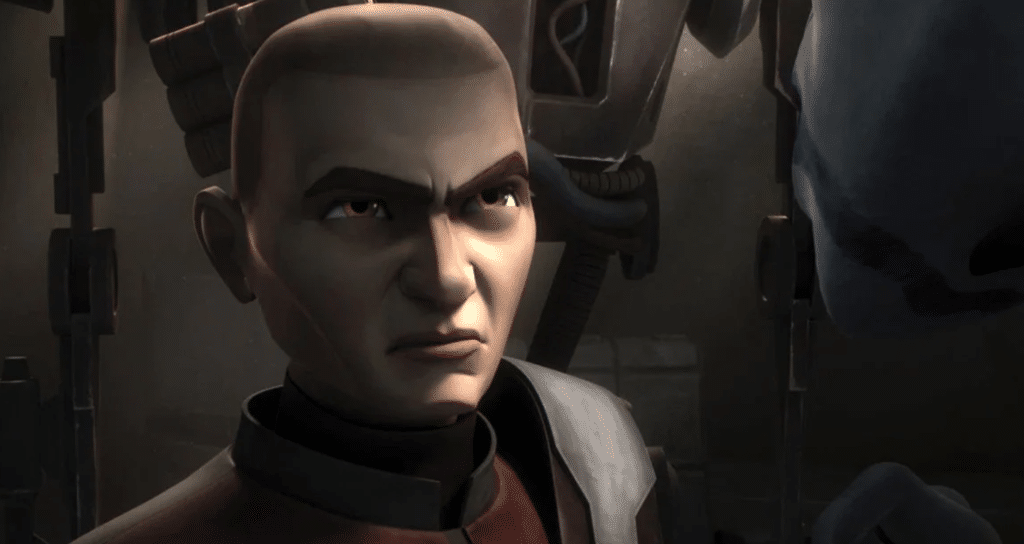 After the death of his father Boba was motivated by a singular goal, to kill Mace Windu and avenge his father. In The Clone Wars, this motivation is shown with the bounty hunters, former friends and associates of Jango, helping Boba with this goal. Boba quickly learned the ruthlessness necessary to be a bounty hunter witnessing those who took him in kill as a means to this end. Although their efforts proved unsuccessful, resulting in Boba Fett being sent to prison at a young age, which likely further cemented his future as a bounty hunter.
RELATED: EXCLUSIVE INTERVIEW: THE BOOK OF BOBA FETT ACTOR RORY ROSS REVEALS OBI-WAN KENOBI ROLE AND SHARES HILARIOUS JON FAVREAU STORY
The Tuskens seem to be the first real experience Boba has had with a family and the first time the former bounty hunter has seen a path that differs from the one he grew up following. While Boba is with the Tusken's his outlook changes. One of the most obvious impacts the Tuskens have on Boba Fett is his idea of leadership. In The Book Of Boba Fett one of the conflicts that Boba faces, both internally and externally, is his quest to lead through respect instead of fear.
The Tusken family has great respect for the warrior and the chief, they follow them not because of fear, but respect and admiration. It is clear that Boba Fett is trying to follow this example, although so far this mentality has had mixed results. Boba Fett, when first introduced in Star Wars, was an enigmatic badass in a helmet who then became a son seeking revenge for the death of his father. Now, The Book Of Boba Fett has shown this character evolve in a completely new and unexpected way. By separating himself from vengeance and embracing this new sense of family as identity Boba has found a new path that has been fascinating to see play out.
New episodes of The Book Of Boba Fett debut on Disney Plus Wednesdays. Are you familiar with Rory Ross? What would you like to see Rory Ross in next? Leave your thoughts in the comments below or on our social media and check back with The Illuminerdi for more Star Wars, Obi-Wan Kenobi, and The Book Of Boba Fett.
KEEP READING: EXCLUSIVE INTERVIEW: THE BOOK OF BOBA FETT ACTOR RORY ROSS ON HOW TUSKEN RAIDERS PLAY INTO BOBA FETT'S TRANSFORMATIONAL JOURNEY