2022 is set to be an incredible year for Star Wars fans. We are currently in the back half of The Book of Boba Fett, with only two episodes left, and once that is over, we still have three series coming this year: Obi-Wan Kenobi, Andor, and The Mandalorian Season 3. Simply put, the Disney+ shows are going full steam ahead, and everyone is excited to see where Dave Filoni and Jon Favreau take us next. Lucasfilm has put together an amazing team of creators, writers, and directors for these projects, and thanks to a recent scoop, we now know that at least one director will be returning for The Mandalorian Season 3.
BRYCE DALLAS HOWARD IS RETURNING TO DIRECT ANOTHER EPISODE OF THE MANDALORIAN
In a recent Twitter post, Discussing Film's editor-in-chief Jacob Fisher revealed that Bryce Dallas Howard will be returning to the galaxy far far away to direct an episode of The Mandalorian Season 3. This information comes right on the heels of her amazing Book of Boba Fett episode that aired on Disney+ this Wednesday. This will be the fourth Star Wars Episode that Howard has directed for Disney+.
Per Jacob's original Tweet:
"Good time to mention that Bryce Dallas Howard is returning to direct an episode of The Mandalorian S3, according to what one source told me. Fairly obvious given she's been involved in the previous 2 seasons but good news nevertheless (especially after that episode)."
RELATED: Filming On The Mandalorian Season 3 Reportedly Delayed Due To COVID-19 Omicron Variant
Bryce Dallas Howard is quickly becoming a fan-favorite among the Star Wars community. You may remember that her first episode with Lucasfilm was in the first season of The Mandalorian, in the episode titled, Chapter 4: Sanctuary. This was the episode that saw Din Djarin and Cara Dune aiding a small village in defeating the local warlords that were terrorizing them. It was a well-directed episode that not only gave us some great AT-ST (All Terrain Scout Transport) action but also gave us the beloved Grogu team-sipping meme that we never knew we needed so desperately.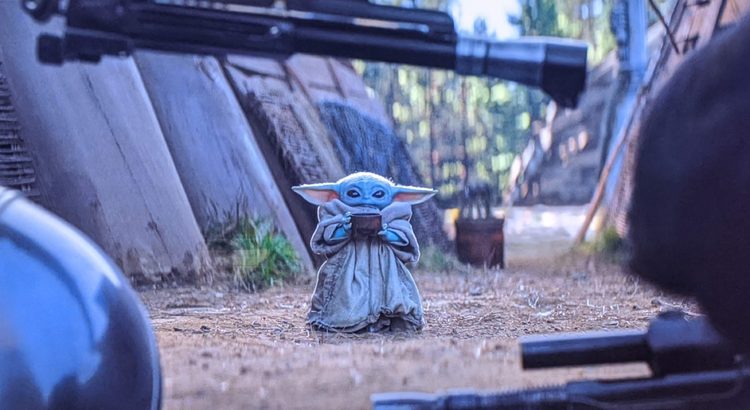 Howard's second episode was in The Mandalorian Season 2, titled, "Chapter 11: The Heiress," and it was one of the best episodes of that season as well. It saw the return of Bo Katan (Katee Sackhoff) and her The Mandalorian crew as they team up with Din to steal an Imperial Cruiser, and was the first episode to bring Bo Katan to live-action, which was something that fans had been eagerly awaiting for years.
Howard recently returned to Lucasfilm to direct this week's episode (Ep. 5) of the Book of Boba Fett…and without giving anything away…it was mind-blowingly good! Fans are in agreement that it's easily the best episode we've got so far. From the very first frame, Howard showed off her skills in the director's chair, giving us some incredible imagery, fantastic callbacks, and making everything feel more grounded and lived-in than the shooting style in the previous episodes. We even got a great one-shot take that introduced us to a brand new location we've never seen before in all of Star Wars.
Said Alex Kane of USA TODAY:
"On a technical level, director Bryce Dallas Howard dazzles from beginning to end. It's as if she was told this was her chance to show just what she could do with a feature-sized budget, and, frankly, she knocked it out of the park."
RELATED: The Book Of Boba Fett: Could Cad Bane Make His Highly Anticipated Live-Action Debut In Episode 6 Of The New Star Wars Series?
The episode definitely breathed some much-needed fresh air into the series, which up until this point had been receiving mixed feedback from critics and fans alike. It's sparked a renewed interest in Bryce Dallas Howard to return to the Star Wars world, and some fans are already petitioning on Twitter for her to get her own Star Wars film! Check out the comments section in her post below:
BRYCE DALLAS HOWARD IS THE DIRECTOR STAR WARS NEEDS RIGHT NOW
If this last episode proves anything, it's that Howard is a force to be reckoned with…pun absolutely intended. She's a born and bred fan of the Star Wars universe, her father was a good friend of George Lucas, and she even grew up visiting the set of the films and watching Lucas create the magic of the original trilogy. If there's anyone who has proved themselves worthy of a shot at directing a feature-length movie, it's Howard. And as far as Illuminerdi goes, we are fully on board…
What did you think about this episode? What project would you like to see Howard tackle next? Or maybe you'd like to see her direct a Star Wars movie? Let us know in the comments below and on social media.
Source: Jacob Fisher
KEEP READING: The Book Of Boba Fett May Have Debuted A Character From The Star Wars Video Games