The series finale of the popular hit anime series based on the popular Blade Runner franchise is almost here.
Crunchyroll has announced that the final episode of Blade Runner: Black Lotus will premiere this upcoming weekend. Blade Runner: Black Lotus is a Japanese-American spin-off anime series set in the Blade Runner universe. It is also the third anime series based on that universe; the other two were Black Out 2022 and 2036: Nexus Down. 
RELATED: SONY PICTURES RELEASES NEW TREACHEROUS UNCHARTED CHARACTERS POSTERS 
The series setting takes place in alternate futuristic Los Angeles in 2032. Black Lotus focuses on a female replicant named Elle created for a classified and undisclosed purpose. Familiar characters in the Blade Runner franchise also get featured in the anime series. The anime series first made its debut last November 14, 2021. Now the neo-noir spin-off anime will finally have its epic conclusion. 
Goodbye To Blade Runner
To help excite fans for the Black Lotus finale this upcoming weekend, Crunchyroll has released a brand new exclusive clip. This scene teases a potential epic finale and features Elle facing the person who created her Niander Wallace Jr. As Elle tries to ask Wallace Jr. many questions relating to her existence and the truth, she confronts another female replicant.
We find out the other female replicant is Water Lily. The two female replicants then engage in a one-to-one epic sword fight. Overall, the exclusive clip serves its purpose to hype the series finale. With the fight sequence between Elle and Water Lily, the clip could be teasing fans of a finish filled with incredible action and memorable moments.
OFFICAL BLACK LOTUS FINALE PRESS RELEASE AND EXCLUSIVE CLIP
Finale tune in: Saturday, February 5 at 9:00pm Pacific Time on Crunchyroll and Adult Swim
Finale logline: Elle has fought her way to the top of the old Tyrell headquarters and is face-to-face with her creator at last. Will Black Lotus find the answers she is seeking? Or will she fall to her mysterious replacement, Water Lily?
About Blade Runner: Black Lotus
Los Angeles 2032. A young woman wakes up with no memories and possessing deadly skills. The only clues to her mystery are a locked data device and a tattoo of a black lotus. Putting together the pieces, she must hunt down the people responsible for her brutal and bloody past to find the truth of her lost identity.
Blade Runner: Black Lotus is the newest installment in the Blade Runner franchise, taking place between the events of the iconic film and Alcon Entertainment's critically acclaimed Blade Runner 2049. An Adult Swim and Crunchyroll original animated series, Blade Runner: Black Lotus will feature thirteen episodes directed by Shinji Aramaki and Kenji Kamiyama, and produced by Alcon Entertainment and animation studio Sola Digital Arts, with Shinichiro Watanabe serving as a creative producer.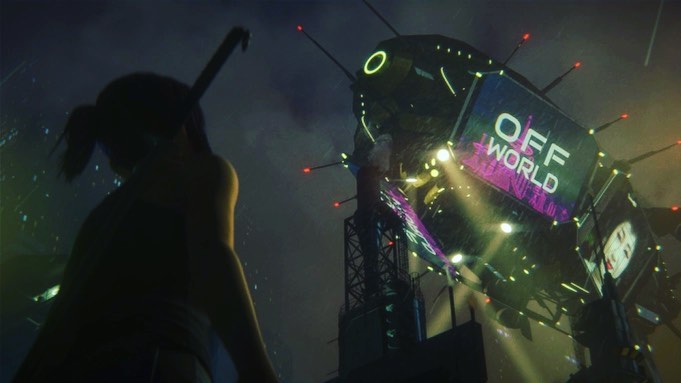 The English and Japanese voice includes Jessica Henwick / Arisa Shida as Elle, Will Yun Lee / Shinshu Fuji as Joseph, Samira Wiley / Takako Honda as Alani Davis, Brian Cox / Takaya Hashi as Niander Wallace Sr., Wes Bentley / Takehito Koyasu as Niander Wallace Jr., Josh Duhamel / Taiten Kusunoki as Marlowe, Peyton List / Yoshiko Sakakibara as Josephine Grant, and Stephen Root / Hochu Otsuka as Earl Grant.
OVERALL THOUGHTS
The Black Lotus series has gained a considerable fanbase. There have been mixed opinions or reactions based on the show's animation style. But what still makes the show great is its incredible story, writing, and world setting. The series also pays homages and special tributes to the Blade Runner franchise, especially its films. Elle has become a favorite among Blade Runner fans. The series thirteen-episode span was enough for fans to fully enjoy and fall in love with its characters.
There hasn't been a confirmation or announcement of a Season 2 on Black Lotus. But if a second season does get greenlit, it won't be a surprise because Black Lotus has been getting a huge following. Blade Runner: Black Lotus series finale will premiere on February 5, 2022, on Crunchyroll and Adult Swim.
Are you excited for the finale of Blade Runner: Black Lotus? What is your favorite episode of the anime series? Are you a fan of the Blade Runner franchise?
KEEP READING: COULD VIN DIESEL APPEAR AS BLACK BOLT IN DOCTOR STRANGE IN THE MULTIVERSE OF MADNESS?
Source: Crunchyroll