The Mandalorian has ushered in a new era of Star Wars bringing characters from animation into live-action and iconic Star Wars film characters to the small screen. The Book Of Boba Fett's fifth episode featured the return of fan favorite Mando, aka Din Djarin, and the Darksaber, which he won at the end of the second season of The Mandalorian. Dave Filoni and Jon Favreau have managed to interweave characters and storylines from the animated series and the films in a way that has never truly been achieved before.  
George Lucas and Dave Filoni have been celebrated by fans and critics alike for the Star Wars animated series which dive deeper into a galaxy far, far away. The Clone Wars explored the galactic war that takes place between Attack Of The Clones and Revenge Of The Sith fleshing out the major characters and the events that led to the end of the Republic and Jedi. The series also introduced a number of new fan favorites including Anakin's Jedi Padawan Ahsoka Tano and Clone Captain Rex.
The story continued in Star Wars Rebels which explored the early days of the Rebelion and how the Rebel Alliance was formed. Clone Wars characters like Captain Rex, Ahsoka, and Mandalorian Bo-Katan Kryze returned in Rebels alongside countless new characters some of whom had direct ties to Clone Wars characters. Dave Filoni has been an integral part of Star Wars animation and now through live-action series like The Mandalorian, The Book Of Boba Fett, and Ahsoka these beloved characters continue to grow and develop in a new medium.
RELATED: STAR WARS: AHSOKA: MARY ELIZABETH WINSTEAD JOINS ENSEMBLE CAST IN DISNEY+ SERIES
The Mandalorian brought Ahsoka and Bo-Katan into live-action along with the Darksaber. The new Ahsoka series is primed for the return of even more animated characters with Sabine Wren, and likely Ezra Bridger as well as Grand Admiral Thrawn. Now it seems another Rebels star wants to reprise his role in live action. Kevin McKidd voiced Fenn Rau in Rebels a member of the Mandalorian Protectors. Recently, a fan expressed interest in seeing McKidd reprise his role as Fenn Rau in The Mandalorian season 3 on Twitter. McKidd responded by tweeting, "I agree!"
RELATED: THE MANDALORIAN SEASON 3 IS BRINGING BACK A RELIABLE VETERAN STAR WARS DIRECTOR
Like Katee Sackhoff, Kevin McKidd looks similar to his animated character and having the original voice actor return in live-action gives the performance a layer of consistency and authenticity. McKidd's excitement also makes it clear that he is invested in this character which makes the possibility of his return even more exciting.
WHO IS FENN RAU AND WHERE COULD FANS SEE HIM NEXT IN STAR WARS?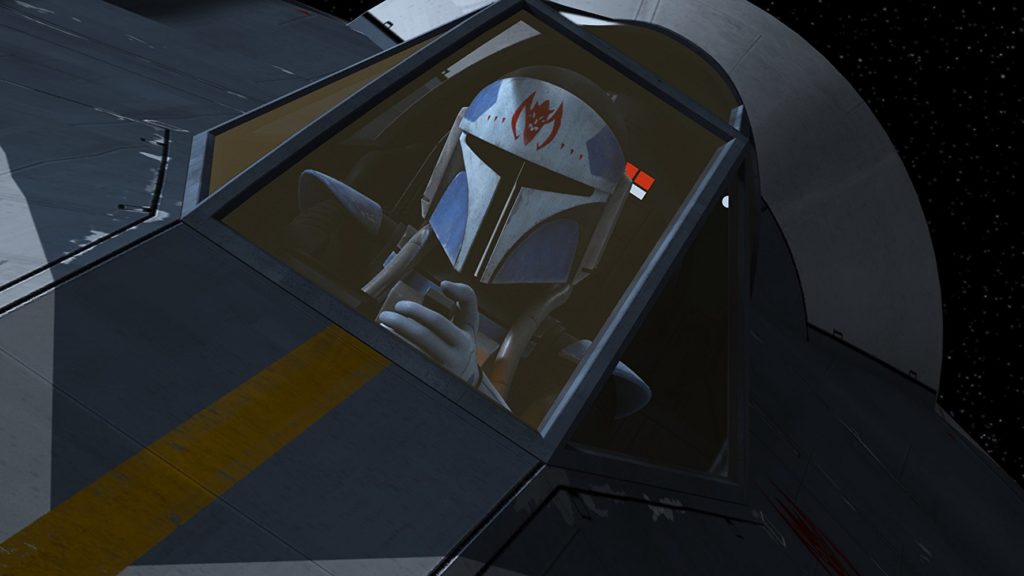 Fenn Rau is an interesting character with ties to Sabine Wren, Bo-Katan Kryze, and the Darksaber. Rau is the last surviving member of the Mandalorian Protectors and joined the Rebellion after gaining respect for Sabine due to her loyalty to her fellow rebels. When Sabine discovered the Darksaber in Rebels, Rau explained the significance of the weapon and supported Sabine using the blade to unite Mandalore. Fenn Rau later fought alongside Sabine, Clan Wren, and Bo-Katan to retake Mandalore from Imperial control. After Sabine passed the Darksaber and leadership of Mandalore onto Bo-Katan Kryze Fenn Rau pledged his allegiance to Mandalore's new leader.
RELATED: AHSOKA: NEW GRAND ADMIRAL THRAWN CHARACTER DESCRIPTION: EXCLUSIVE
The third season of The Mandlorian could be the perfect place for Fenn Rau to make the leap from animation to live action with the Darksaber likely being a prominent part of Mando's story. Many are also expecting to see Bo-Katan again given her own connection to the Darksaber. It would be interesting to see Fenn Rau's perspective on Mando and Bo-Katan following the fall of Mandalore. Rau would be an ideal ally in taking back and rebuilding Mandalore, given that he has been a part of that fight once before.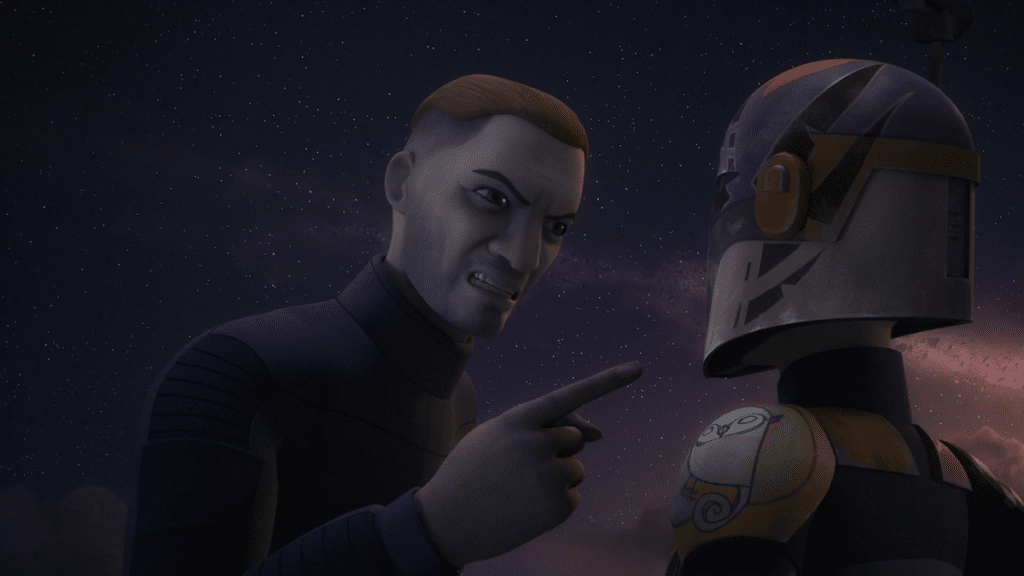 Ahsoka could also be an ideal Star Wars series for Fenn Rau to appear in with his connection to Sabine Wren and Ezra Bridger. Assuming Ahsoka features the titular character and Sabine searching for Ezra the pair could seek out Rau for help in their quest. Mandalore was an important part of both Clone Wars and Rebels. It continues to become a major part of Star Wars through the live action series and characters. If Fenn Rau returns it could add another layer to the story of Mandalore by exploring a different type of Mandalorian versus Mando, Bo-Katan, and soon Sabine Wren.  
The finale of The Book Of Boba Fett premieres February 9, 2022. Do you want to see Kevin McKidd play Fenn Rau in one of the upcoming live-action Star Wars series? Where would you want to see Fenn Rau return? Leave your thoughts in the comments below or on our social media and check back with The Illuminerdi for more Star Wars.
KEEP READING: THE BOOK OF BOBA FETT: HOW MANDO COULD BE THE PERFECT ALLY IN BUILDING BOBA'S FORCES IN THE EPISODES TO COME
Source: Twitter