These are my top 5 anime recommendations.
There's really no way to know what kind of anime/manga you're into until you dive into it. A lot of experimentation is involved and you need to have a certain level of commitment in order to figure out your interests. There are people who love just one specific genre and there are people who, like myself, are into multiple. Here are five that I would recommend for varying reasons:
Anohana
An anime about a boy haunted by the memory of his childhood friend's death. A group of six childhood friends drift apart after the death of their friend Meiko "Menma" Honma and go their separate ways. Five years later, the main character Jinta Yadomi has become a recluse and sees her ghost. He brings the gang back together to grant Menma her final wish. I don't think I've cried harder in any other series because this one felt personal to me in some ways. I am an empath (for better or worse) so I feel things so strongly.
RELATED: Seobok: Project Clone Blu-Ray Giveaway
This simple coming-of-age, slice-of-life story shares the unmistakable bond of childhood friendship and to hold on to what you have with no regrets. The opening theme of this show still reigns as my second favorite show opening (after Attack on Titan!). Anohana is so sentimental and wholesome but it touches also on the effects of PTSD in many different ways, making it completely relatable. Kids are already fragile so when a kid's close friend dies, how do they cope? Do they?
Monster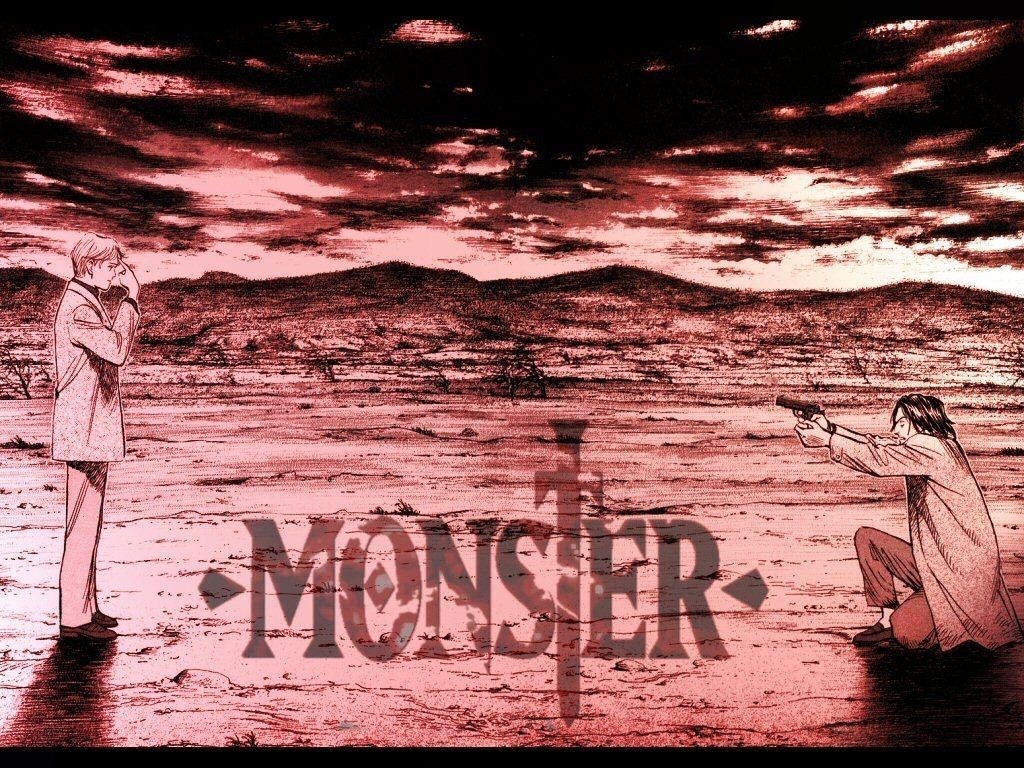 A suspenseful anime that begins with a neurosurgeon who has to choose which patient to save from death. Dr. Kenzo Tenma is a neurosurgeon in Germany who has a high ranking at the hospital after being made to switch patients for someone "more important" at the last moment, resulting in terrible bouts of guilt. Later he is forced to make a similar decision but stands his ground this time. He saves a little boy instead of the town's mayor and from that point on, his life starts spiraling downward.
People are being murdered left and right and Tenma is eyed as the main suspect. His past comes to haunt him nine years later when he comes face to face with the monster he operated on. Honestly, if you enjoy suspenseful thrillers, this is the series for you. I don't think I've seen a villain more malevolent in my life; while watching this anime I was actually afraid of him. Monster is pretty lengthy, running at 74 episodes but the suspense keeps you totally encapsulated.
Gurren Lagann
A coming-of-age anime wrapped inside a love letter to the super robot mecha genre. Humans have been forced to live in underground villages by the king to escape devastating earthquakes and orphans Simon and Kamina work to find their way back up. You join a ragtag bunch of misfits as they rebel against the overlords of their world, gradually expanding the scope until they are literally crossing universes.
RELATED: Attack On Titan Season 4 Part 2 English Simuldub Confirmed For February
One of the stand-out aspects of this show is that no matter how dark situations get, there's always going to be a light-hearted tone that follows. Additionally, despite the show being a work of fiction, there are some real-life problems that the characters deal with, making them and the series as a whole more relatable. Tonally, it's a couple of steps down from Kill La Kill, but is in the same vein – if that's not for you, maybe it's a miss. It's big, fun, exciting, sad, weird, and doesn't waste any time taking itself seriously.
Lovely Complex
A simple romantic-comedy anime about a tall girl who falls in love with a short boy. Koizumi stands at a whopping 5'8 while Otani is 5'1 and they are both best friends. Their classmates often refer to them as "All Hanshin Kyoujin", a fictional comedic duo who also have a height difference. Koizumi starts to develop feelings for Otani but he doesn't see her in that regard. Her rants of unrequited love are shared with her two best friends, who often try to help her.
Things happen throughout their high school careers and we see love blossom unconventionally. It's a sweet slice-of-life type of shoujo anime with refreshingly hilarious dialogue and facial expressions, which was the highlight of the show for me.
ID: Invaded
Ever wonder what goes through the mind of a serial killer? No? Just me? Well, this anime follows the investigations of Narihisago, a renowned detective now in prison, who is tasked with diving into the id (pronounced phonetically) wells of various serial killers. Two years prior to the current events, Narihisago's daughter Muku was brutally murdered by a serial killer, leading Narihisago's wife to commit suicide.
RELATED: Crunchyroll Announces the Amazing Nominees for the 6th Annual Crunchyroll Anime Awards
The anime takes place in a world where investigators have the power to tap into a killer's unconscious and see fragmented parts of their psyche. A story that looks deeper into the trauma of losing a loved one, and what a family man would do to bring his loved ones back, is it worth the price?
These are only some of the shows that I highly enjoy and I hope that it makes you want to watch them as well. You won't be disappointed, especially since there really is something for everyone on this list. You can find these shows on Crunchyroll, Netflix, and/or Hulu. I hope you enjoy them!

What are your top 5 animes? Are any of them on this list? Would you like more genre-specific lists? Let me know what you think in the comments below or tell us on social media.
KEEP READING: Anime Expo 2022 Badge Registration Opens Today For the Expo's Amazing 30th Anniversary