Batman Returns is the second Batman film distributed by Warner Bros. Entertainment and stars Michael Keaton, Danny DeVito, and Michelle Pfeiffer as Bruce Wayne / Batman, Oswald Cobblepot / The Penguin, and Michelle Pfeiffer as Selina Kyle / Catwoman respectively.
The film is the second in the initial Batman film franchise that ran from Batman (1989) to 1997's Batman and Robin. These films have seen many cast, directorial, and thematic changes throughout the years. However, that's a story for another time.
This review is the third in a series of articles that will examine every theatrically released Batman movie from Batman (1966) to The Dark Knight Rises in honor of The Batman's release on March 4th.
Batman Is Much Cooler In The Sequel, Although, Bruce Wayne Disappoints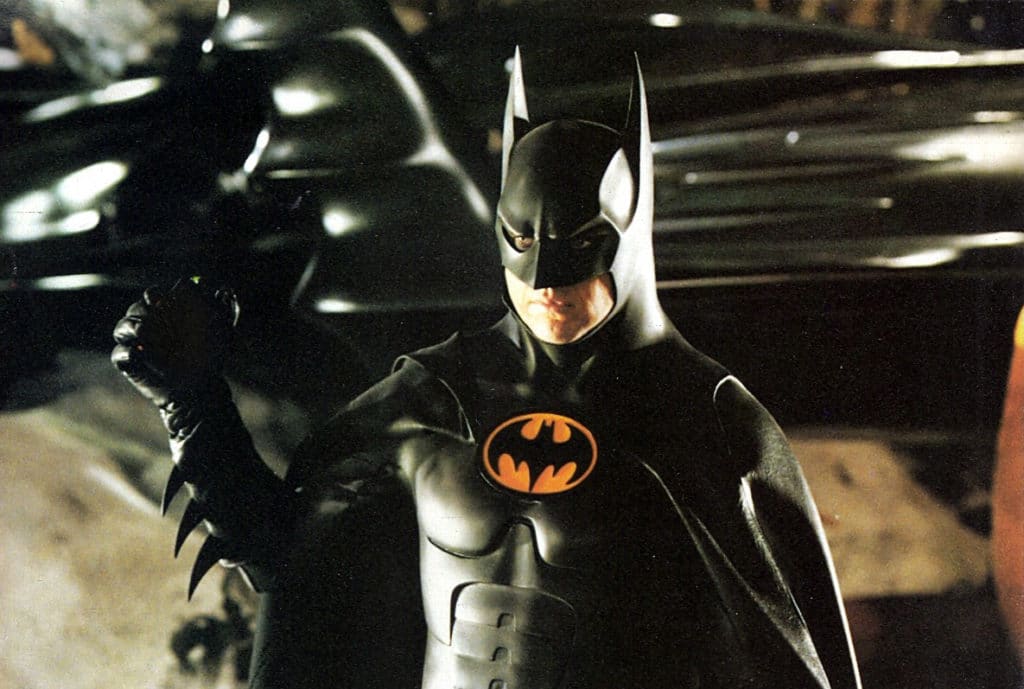 Oddly, Batman Returns has the opposite problem I had with Michael Keaton's Batman in the last film. I really enjoyed Michael Keaton as Batman in this film, but his scenes as Bruce Wayne left more to be desired.
Batman was given a bunch of cool new gadgets in this film which is something I feel the previous film was lacking, so this was a welcome addition. The Batman suit also feels much more mobile, allowing Keaton to move around more and have more intense fight scenes.
RELATED: DOES BATMAN (1989) HOLD UP IN 2022?
Michael Keaton as Bruce Wayne was much less interesting without Vicki Vale the second time around. I really enjoyed their relationship in the first film, so I found it odd that they just wrote her off in a throw away line. While his relationship with Selina Kyle was still somewhat interesting, I still found myself preferring Vicki Vale over Catwoman as Bruce's main love interest.
Anaylising The Villains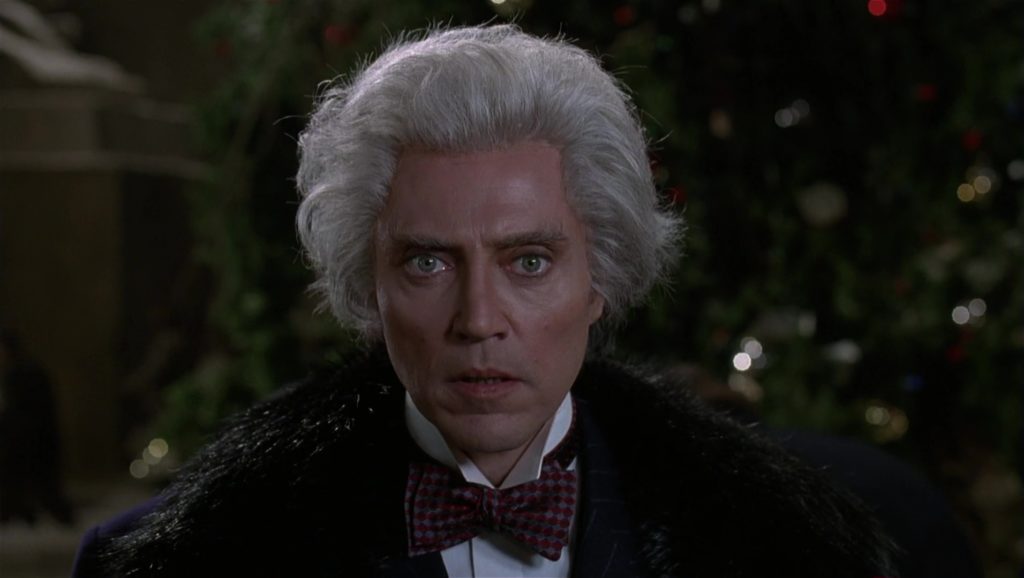 While Batman (1989) chose to focus on one villain, The Joker, Batman Returns opts to feature multiple villains for the caped crusader to battle. For the most part, this film does a decent job balancing the arcs of the three main villains.
Starting off with Max Schreck, I think he serves as a decent foil to Bruce Wayne. He is directly involved in the rise and down fall of both The Penguin and Catwoman in this film, due to his greed for power. While Christopher Walken does do an okay job portraying the character he is definitely the weakest villain in the film.
Next is Catwoman and while her backstory is pretty ridiculous it was fun to see her interact with both Schreck and Bruce Wayne throughout the film. After Schreck kills her, Kyle is bitten by a bunch of cats which somehow gives her nine lives. The love story between her and Bruce was interesting, especially with her being one of the film's villains. However, I still think I would have preferred to see his relationship with Vicki Vale develop further. It would have been cool to see Bruce juggle the responsibitly of being Bruce Wayne and Batman.
Finally, we have The Penguin. Danny DeVito really shines in this role. While not as good as Nicholson's Joker, The Penguin is still a fairly decent villain for Batman in this film. Whlie, I thought the mayor subplot was absolutely ridiculous, but when he is doing villain stuff DeVito absolutely nails it. It will be interesting to see how Collin Farrell builds upon the role in The Batman.
Final Thoughts On Batman Returns
While Batman Returns does have great characters and does improve on some aspects of the first film, it has some massive tonal issues. The film feels like it was to be a dark take on the characters like the first film, but then has villains with super cheesy backstories and character arcs. I want to be able to take Catwoman and The Penguin seriously, but it's hard when one gets her powers from being eaten alive by a bunch of cats and the other is a penguin man running for mayor of Gotham.
While other films such as Batman (1966) also feature wacky villains, the overall tone of that film matched the characters. In Batman Returns it feels like the film is constantly having an identity crisis on whether it should be dark and grotesque or silly and fun.
In the review for the first film, I stated that its supporting characters was one thing that pulled it down and that's mostly because pretty much none of them returned for this sequel. I liked Alfred much more in this film, I especially liked his banter between Bruce and Selina. However, I feel the absence of Harvey Dent and the aforementioned Vicky Vale forces this film to go backwards and create new characters to replace the ones they had already started to develop in the first film.
Batman Returns is the last film that features Michael Keaton in the role of Bruce Wayne before coming back for The Flash and Batgirl which will be set in the DC Extended Universe. In the meantime, Val Kilmer will take up the role in the controversial, Batman Forever.
Overall, Batman Returns is still a fun watch in 2022, however it does have some key issues that prevent it from being one of the franchise's bests.
Batman Returns stars Michael Keaton as Bruce Wayne / Batman, Danny DeVito as Oswald Cobblepot / The Penguin, Michelle Pfeiffer as Selina Kyle / Catwoman, Christopher Walken as Max Shreck, Michael Gough as Alfred Pennyworth, Pat Hingle as Commissioner James Gordon, Michael Murphy as The Mayor, Vincent Schiavelli as The Organ Grinder, and Andrew Bryniarski as Chip Shreck.
What are your thoughts on Batman Returns? Do you think the film holds up in 2022? Let us know in the comments below. Also, be sure to follow The Illuminerdi on social media to be notified of more news and reviews like this in the future!
KEEP READING: DOES BATMAN (1966) HOLD UP IN 2022?