Lionsgate has a new action thriller, Pursuit, that dives into the criminal underworld as Rick Calloway (Emile Hirsch), a ruthless hacker, searches for his wife who has been taken by a drug cartel which has an unexpected personal connection to him. Not only does Calloway have to contend with the Cartel he his hunting, but young hotshot Detective Mike Breslin (Jake Manley) who is hot on his tail.
RELATED: REACHER: ALAN RITCHSON REVEALS WHAT HE HOPES TO EXPLORE FROM REACHER'S PAST IN FUTURE SEASONS OF THE NEW PRIME SERIES
The Illuminerdi had the opportunity to speak to director Brian Skiba about his new film, Pursuit. Skiba explained what makes this thriller stand out in a landscape full of revenge driven stories.
BRIAN SKIBA EXPLAINS WHAT MAKES PURSUIT STAND OUT FROM OTHER REVENGE THRILLERS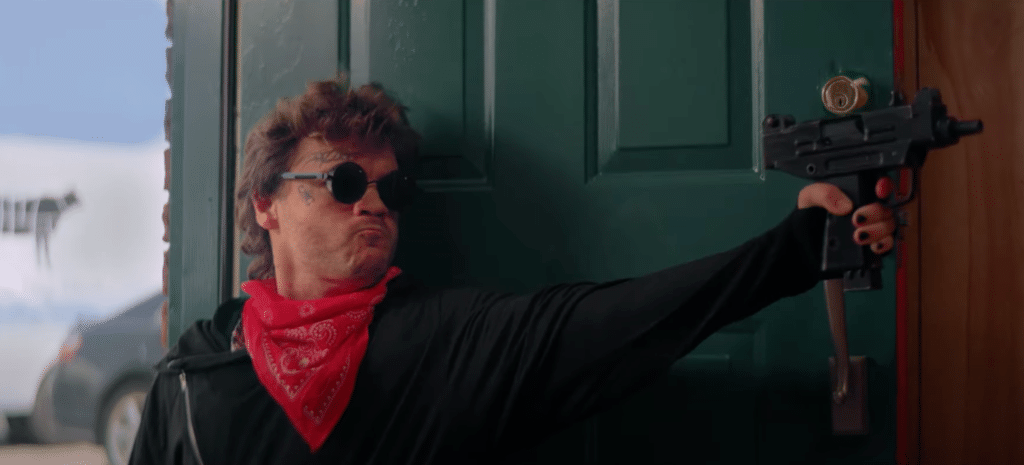 "I think it's those relationships. I mean I think a lot of these revenge style films, it becomes very one note. It becomes very, there's the bad guys, he's the good guy. I'm gonna go to the town. I'm just gonna just kick a bunch of ass and blow up the main bad guy in the end. And I wain. And that's very typical of kind of 80's and 90's action, which I'm a fan of, but it was very black and white. You immediately identify who these people were, and the bad guys were bad. They had all these bad habits and then you could identify quickly, that's the bad guy, he's doing drugs.

And I feel like with Pursuit, I wanted to tell a revenge story, but I wanted to tell it based in more of a real kind of situation. Where our hero, Jake Manley, he's not some stereotypical Arnold Schwarzenegger. He's not this big guy, he's not Scott Adkins, out there throwing a million punches and kicks. He's a rookie, he's a grounded, you can believe this guy is a narc deep undercover.

He's not going to kick everyone's ass, as a matter of fact he doesn't. So, it's like why not basing these things a little more on reality. Put a little more story behind these characters so when do we get to that action. It's a lot of fun to watch. We care about the action, we care about who's gonna come out on top. That's what I was hoping for, to add those little different things."
RELATED: REACHER: STAR MALCOLM GOODWIN BREAKS DOWN WHY FINLAY AND REACHER BUTT HEADS IN THE NEW SERIES: EXCLUSIVE INTERVIEW
The relationships and family drama add a new layer to Pursuit especially with Rick Calloway's unexpected connection to the very Cartel that he suspects of abducting his wife. Calloway's ability to manipulate a situation is also something that makes his character stand out in a landscape full of action stars. Pursuit's Rick Calloway is not the standard revenge seeking physically imposing character with some sort of military background. Instead Pursuit follows a hacker on his quest to find his wife and those who kidnapped her.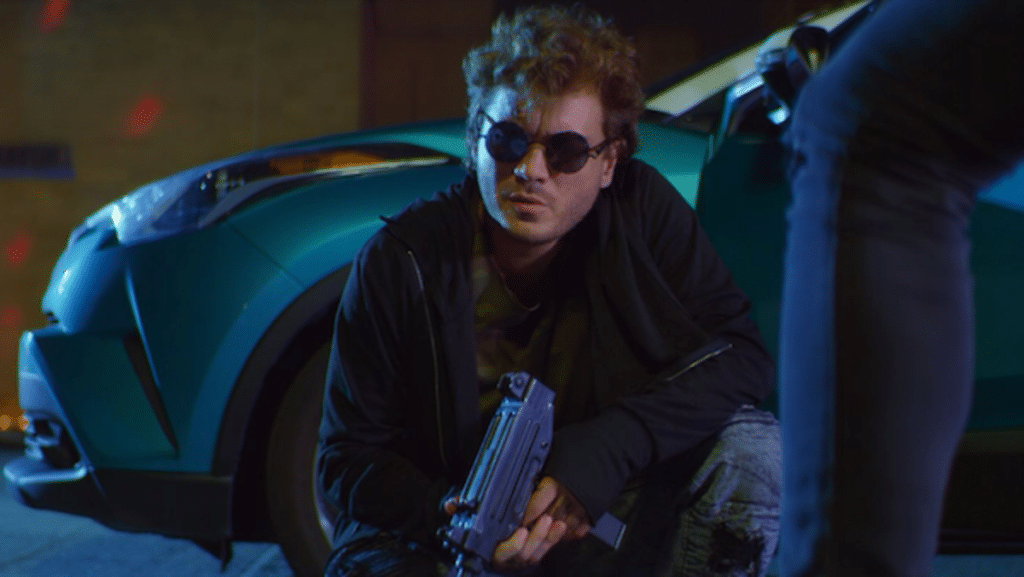 During our interview, Pursuit director Brian Skiba explained why he wanted Rick Calloway to be a hacker in the film:
"That was something that was not fully developed in the first draft, but it was like, it was starting. it was like Rick was this kind of awkward guy, but he needed a way to find information. So, I dislike coincidences, especially in films. I feel like as a writer, you can always come up with an easy answer because you can control a world.

But that's not the way the world really is. And so, I needed a way to give Rick information, and allow him to manipulate situations, but I didn't want it to be something that is easily explained. And I'm a fan of the movie Hackers and definitely that kind of scene, that hacker scene is pretty fun and cool. That's really where it came from, I wanted to do something like that."
The revenge thriller is a genre with an impressive rolodex of films. Pursuit comes at the tale from a new angle focusing not on the typical action star, but someone with the skills to find the information they need and the desperation to do whatever it takes to find their wife. Skiba's interest in exploring a new kind of action film and his focus on a family torn apart by loyalties is an interesting take on this classic story. Skiba's thought process behind making Calloway a hacker is intriguing especially with how it influenced the rest of the film and how this character connects with the cop chasing him.
Pursuit is in select theaters and available on VOD now. Are you going to watch Pursuit? Are you a fan of revenge fueled action thrillers? Leave your thoughts in the comments below or on our social media and check back with The Illuminerdi for more.
KEEP READING: REACHER: WILLA FITZGERALD EXPLAINS ROSCOE'S DRIVE AND THE INTERESTING DYNAMIC WITH "GOOFBALL" ALAN RITCHSON: EXCLUSIVE INTERVIEW