Texas Chainsaw Massacre director David Blue Garcia dives deep into his new take on Leatherface, the iconic cannibal killer of slasher legend.
Texas Chainsaw Massacre (2022) is a slasher film directed by David Blue Garcia, starring Sarah Yarkin, Elsie Fisher, and Mark Burnham. The horror film, which is a direct sequel to The Texas Chainsaw Massacre (1974), is streaming on Netflix now.
In an exclusive interview with The Illuminerdi, director David Blue Garcia opened up about the gender-nonconforming elements of Leatherface in his film, or rather the lack thereof. 
TEXAS CHAINSAW MASSACRE: EXCLUSIVE INTERVIEW WITH DAVID BLUE GARCIA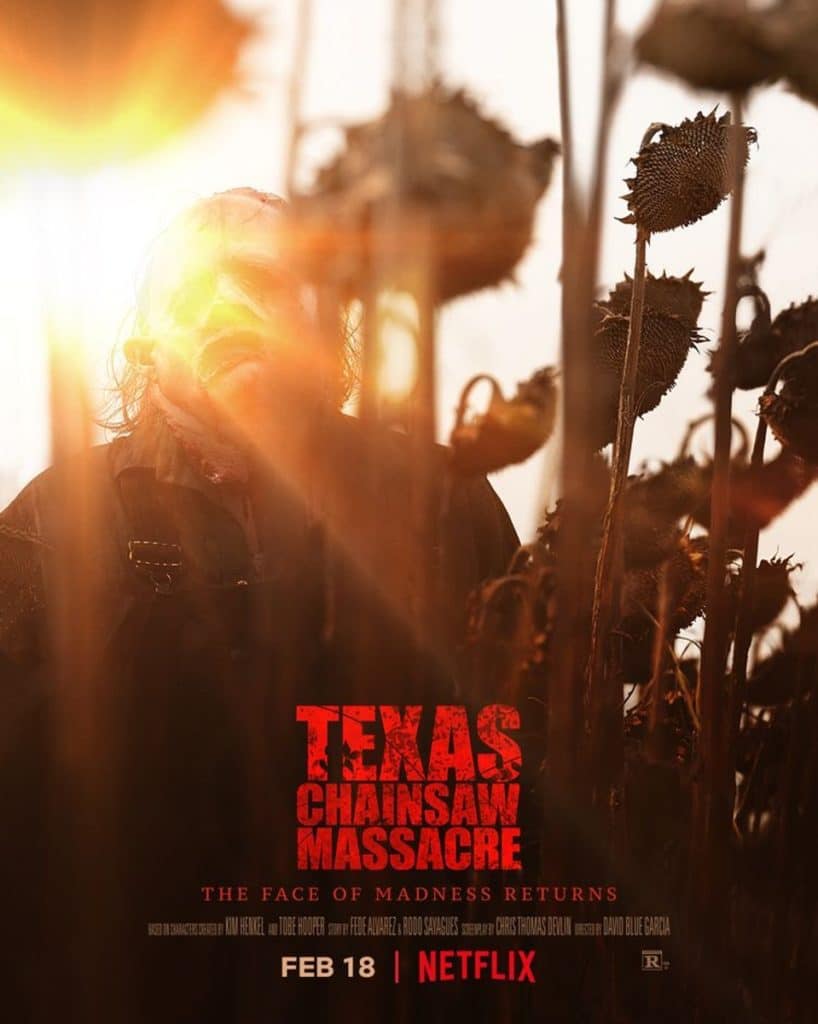 "I don't think it really has anything to do with that. In our film, there is a sequence where Leatherface does put on makeup at his momma's bureau. I think it's his way of dealing with her death. It's his only way of reconnecting with her, it's something he has watched her do many times. I don't think Leatherface is like the rest of us. I don't think he is fully developed as a human being. I don't think he thinks in those kinds of terms." –David Blue Garcia
It should come as no real surprise that the director chose not to explore the "Pretty Woman" and gender dysphoric elements introduced in the original film and expanded on in Kim Henkel's sequel, Texas Chainsaw Massacre: The Next Generation. Most films in the franchise shy away from this controversial element of the slasher saga, with some installments glossing over it entirely. The sad truth is that most filmmakers are more interested in exploring Leatherface as a Michael Myers clone (even if he predates "The Shape") rather than addressing the question of Leather's confusing and subjectively problematic gender identity.
RELATED: Texas Chainsaw Massacre 2022: New Poster And Legacy Cast Member Return Revealed
In the case of David Blue Garcia's new installment, Leatherface's gender nonconforming behavior is brief, and directly tied to his matriarchal figure. This approach, while perhaps disappointing to non-binary Chainsaw superfans such as myself, works on multiple levels. One popular fan theory is that the Pretty Woman attire he dons in the original film was Leatherface's mother.
Tobe Hooper intentionally created the first incarnation of the Sawyer Clan as strictly male, in order to make viewers wonder what happened to the women of the family. The 2017 prequel film, Leatherface shows that Verna Sawyer, Leather's mother was instrumental in his descent into madness, murder, and absolute carnage.
TEXAS CHAINSAW MASSACRE, ED GEIN AND THE MATRIARCHY
The mother figure has always been deeply important to Leatherface, due in large part to his inspiration coming from the murderer Ed Gein. Gein was raised by an extraordinarily domineering, controlling and religiously extreme mother, a mother who he valued more than anything. His twisted relationship with matriarchy and femininity pushed him deeper and deeper into madness. The macabre crimes of Ed Gein (which included corpse furniture, another trademark element of Leatherface and the Sawyer family) inspired not only Leatherface, but also Norman Bates of Psycho and Buffalo Bill of Silence Of The Lambs. Gein's legacy is a complicated, horrific and grotesque one, yet it endures to this day through films like Garcia's Texas Chainsaw Massacre.
TEXAS CHAINSAW MASSACRE: DAVID BLUE GARCIA ON FINDING LEATHERFACE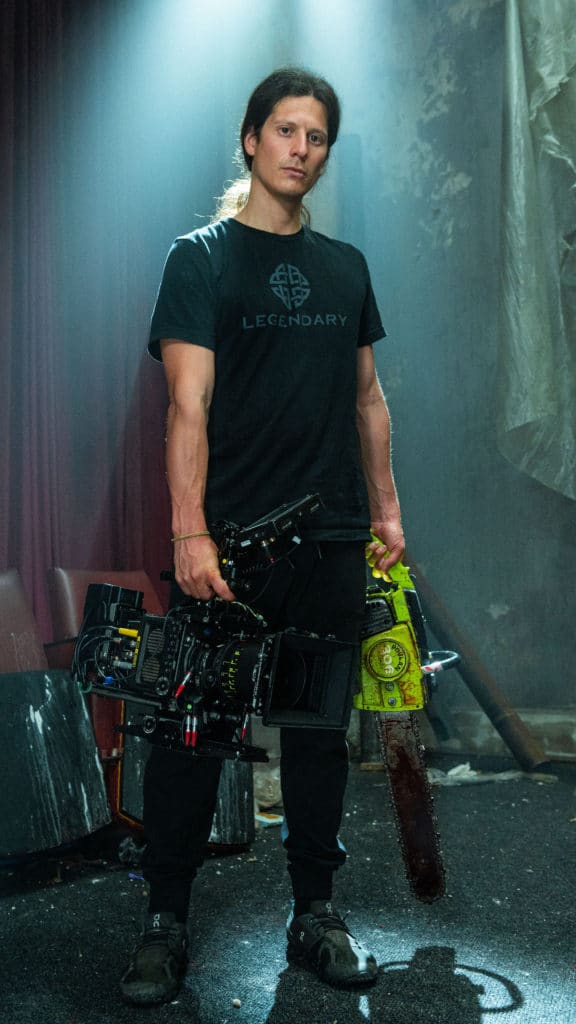 "When we found Mark Burnham, we knew we found Leatherface. He has the stature, he is 6'6 such a big guy with a formidable presence. Just a really talented actor with a lot of great ideas. And it's really hard to perform behind a mask! But Mark was so smart and so collaborative, so it was really a pleasure to create that character with him on set." –David Blue Garcia
The Leatherface character has suffered through a tumultuous casting process. Only one Leatherface actor, Andrew Bryniarski of The Texas Chainsaw Massacre remake and prequel, Texas Chainsaw Massacre: The Beginning, has the distinction of playing Leatherface more than once. Gunnar Hansen played Leatherface in the original film. He was followed by Bill Johnson in Part 2, R.A. Mihailoff in Leatherface: Texas Chainsaw Massacre III, Robert Jacks in The Next Generation, Sam Strike in Leatherface (2017) and Dan Yeager in Texas Chainsaw 3D.
Though each actor has brought something special to the role, none have really held a candle to Gunnar Hansen…until now. Not only does Mark Burnham look like Gunnar Hansen's Leatherface would 50 years later, he acts the same too. From the brutality to the mask-making, to the confused head tilts, Burnham's Leatherface may be the first truly worthy successor to the Chainsaw. 
Check out our full interview below:
Texas Chainsaw Massacre may not be the first direct sequel to the original slasher, but it reinvents the franchise in a way we haven't seen before. From Mark Burnham's Leatherface to the return of Sally Hardesty, this requel has a lot to offer fans old and new.
What do you think of the director's comments on Leatherface? Have you watched Texas Chainsaw Massacre? Who's your favorite Leatherface? Let us know your thoughts in the comments below or on our social media!
KEEP READING: Scream 6 Greenlit "We Got To Carry On And Plan the Sequel!"