Sarah Yarkin, star of Texas Chainsaw Massacre explores the mindset of her character Melody and the process of filming this brutal new slasher.
Directed by David Blue Garcia, Texas Chainsaw Massacre is a direct sequel to the 1974 horror epic that started it all, The Texas Chainsaw Massacre. In this entry, two sisters and a group of hopeful millennials unintentionally incur the wrath of Leatherface once more.
Sarah Yarkin spoke with The Illuminerdi about her character's mindset, motivation, and drive to survive.
TEXAS CHAINSAW MASSACRE: SARAH YARKIN EXCLUSIVE INTERVIEW
"Melody is a cool young entrepreneur from Austin with hopes to revitalize this ghost town. She does think no one is there. Clearly awakens Leatherface, maybe they all meet their fate…We'll see. There's this element of not honoring the past of a place. When I was acting, in character, I'm thinking, "I'm right in everything I'm doing. I didn't mean to do anything. I'm just here to do the right thing!" That's the headspace I had to be in to play the character…

…I think so much of Melody's actions are based on the love of her sister, Lila. You don't see Melody in relation to any guy, in any romantic way. The story, the core of her is the love of her sister. That is the driving force of every decision that she makes." –Sarah Yarkin
RELATED: Texas Chainsaw Massacre Exclusive Interview: Director David Blue Garcia Discusses Leatherface's Uniquely Terrifying Identity
Melody brings Lila with her to the supposedly abandoned town of Harlow, Texas, in order to start fresh and escape the big city and its trappings. Her attempt to gentrify the small country town may come from the right place, but her process isn't totally thorough and her actions are therefore misguided. Melody is a remarkably relatable and sympathetic character through her good intentions (based on sisterly love) which ultimately go awry. 
As the nightmare begins to spin further and further out of control, Sarah Yarkin's character Melody finds herself trying to survive a chainsaw attack while stuck in a crawlspace. The arduous experience of filming that sequence had a profound impact on the actor.
TEXAS CHAINSAW MASSACRE: INTO THE CRAWLSPACE WITH SARAH YARKIN
"They had built this whole crawlspace on the stage, and covered it with tons of dirt. Doing that over and over, being stuck down there for three days…at that point I was soaking wet, covered in blood and poop, at the end of the scene when the sewage pipe exploded on me. So that was physically and mentally draining in so many ways. It was insane…The thing is after being in it, I realize there is no way I could have prepared for this…when you're actually in it, covered in everything, and crying, I don't know what I could have done more to prepare myself.

I did learn in hindsight what I could have been doing in between days and shots to decompress. Because it is so emotionally grueling at a certain point, just getting there every day. It gets really hard to let it go, in between." –Sarah Yarkin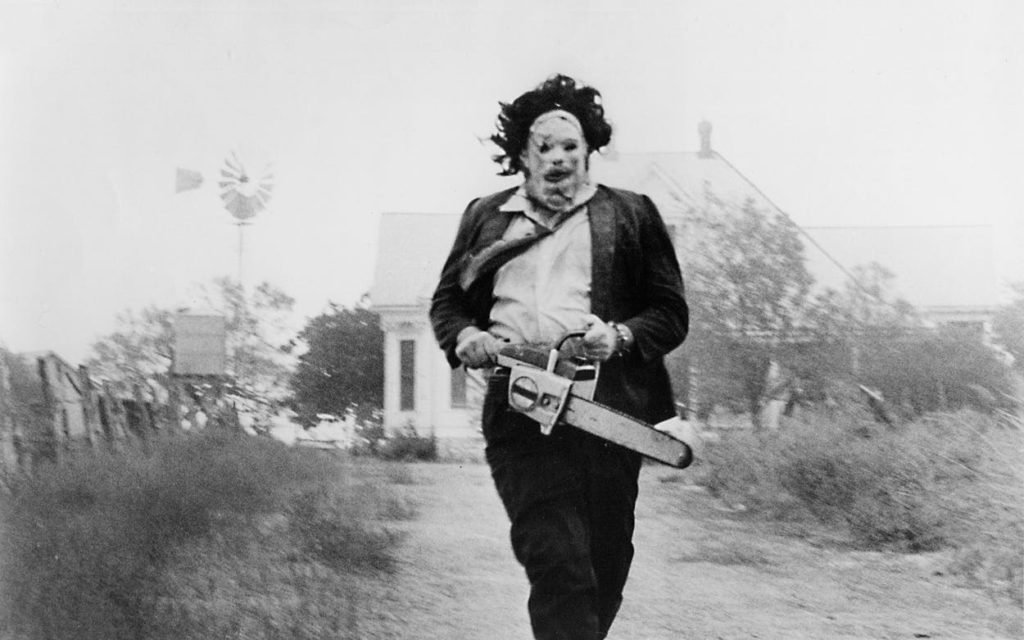 The mental, physical and emotional toll that Sarah Yarkin and her costars endured to make this motion picture happen is truly remarkable. To come to set, day after day, knowing that your job is to scream, to run, to bleed, is practically unimaginable to someone who hasn't lived through the experience, as Yarkin has. Some would crack under the pressure, but this actor rose to the occasion and turned her passion into a tour-de-force performance sure to land her a spot in the slasher hall of fame.
TEXAS CHAINSAW MASSACRE: SARAH YARKIN FELT LIKE A SUPERHERO AT TIMES
"A lot of it is me crying and running from Leatherface and hiding. It's a lot to shoot and there were a couple days where I got to do some action stuff, and that was so exciting. It felt like such a cool reversal, like I was a mini superhero for the day. I got to work with a stunt coordinator, stunt doubles, that was so exciting to get to do that." –Sarah Yarkin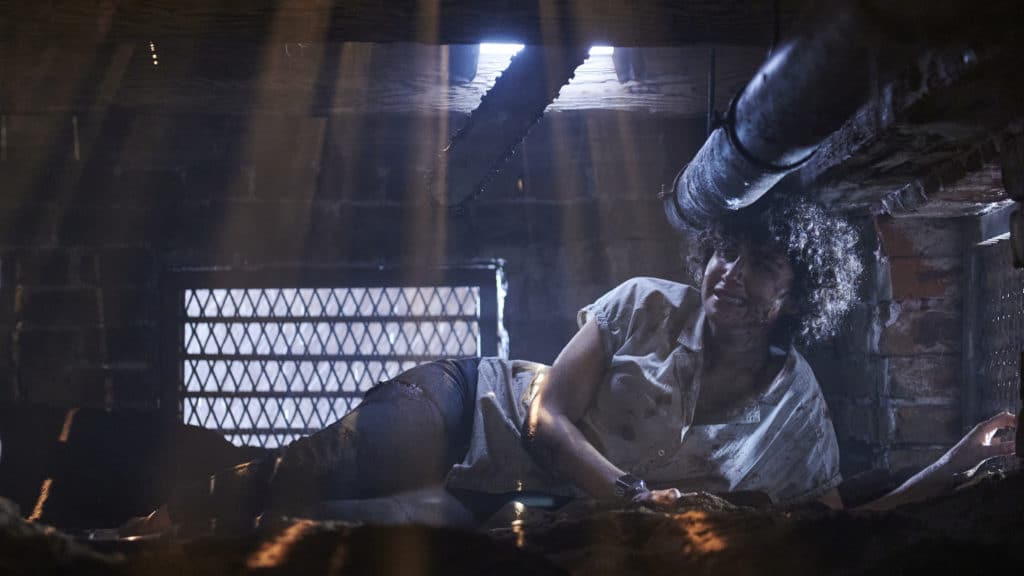 Sarah Yarkin's experience on set was not all a bloody Texas fever dream. While her character may not have the upper hand all the time, she turns the tables on her aggressors more than once. Filming those sequences seems to have been a positively wonderful and enriching experience for the rising star.
I often find myself wondering just how horrifying it is to work on the set of a Texas Chainsaw Massacre movie, especially considering the original film's depressingly dark real-world origin story. According to Yarkin, it's a challenging, terrifying, but ultimately rewarding and positive experience. 
RELATED: Texas Chainsaw Massacre 2022 Trailer Brings A Group Of Millennials To Leatherface's Slaughter
Texas Chainsaw Massacre stars Sarah Yarkin as Melody, Elsie Fisher as Lila, Olwen Foeure as Sally Hardesty, Mark Burnham as Leatherface, Jacob Latimore as Dante and John Larroquette as Narrator. The slasher requel is directed by David Blue Garcia (Tejano), based on a story by Fede Alvarez. The film is available to stream on Netflix now.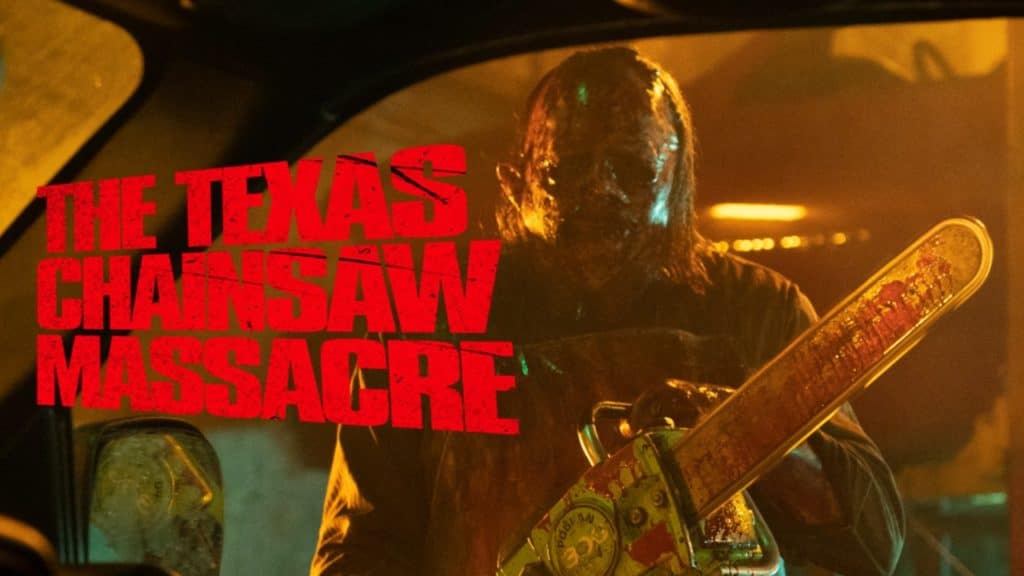 What did you think of Sarah Yarkin's comments on the new Texas Chainsaw Massacre? Would you want to be in a horror movie? If so which one? Let us know your thoughts in the comments below or on our social media!
KEEP READING: Texas Chainsaw Massacre 2022: New Poster And Legacy Cast Member Return Revealed