Season 4 can be a doomed season for a lot of series, especially when there is a two-year gap. But not for our girl, Miriam "Midge" Maisel. The critically acclaimed show, The Marvelous Mrs. Maisel is back for Season 4., and better than ever with all the glitz, glamor, and fast-talking fans have come to love.

Amazon Prime dropped the first two episodes of The Marvelous Mrs. Maisel Season 4 on Friday, February 18, with the rest of the episodes dropping in pairs of two for the next four weeks. This is slightly different from previous seasons. According to Amy Sherman-Palladino and her fellow executive producer/husband Daniel Palladino, it's all in an effort to allow the audience to savor it instead of rushing through. Amy told Good Housekeeping, "We f-king love it. Our show is dense. There's a lot of s-t going on. And attention must be paid."

***There are spoilers in this The Marvelous Mrs. Maisel review, so if you haven't already, you must go watch the episodes right now!
The Marvelous Mrs. Maisel S04 Episode 1- Rumble on the Wonder Wheel
And boy is she right on the money! The Marvelous Mrs. Maisel Season 04 Episode 1, "Rumble on the Wonder Wheel," was a perfect opening act from where the story left off. When we last saw Midge, played by Rachel Brosnahan, she had been left standing on a runway, watching as Shy Baldwin's plane left without her. No one was sure what would come next as it felt like everything the first three seasons had built up, was now crashing down.

This is why watching Miriam break down in the first few minutes of the episode was a beautiful mix of heartbreak and silliness. Something the show has mastered within its writing. We have all faced moments where we don't know how to exist as a situation unfolds. Switching between sobbing, fits of laughter, and the need to free ourselves of any memories. The only difference is most of us wish we could look as amazing as she did while doing it.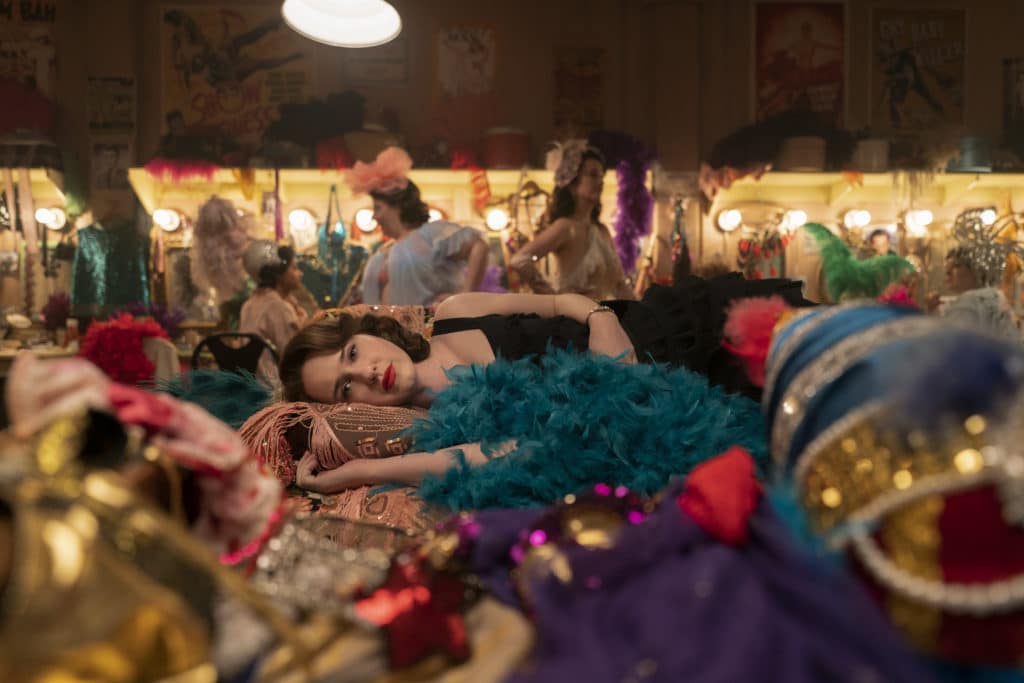 RELATED: The Boys Presents: Diabolical Drops Delicious Teaser And Reveal Voice Talent

While there are a lot of things going on in the season premiere of The Marvelous Mrs. Maisel, including Susie Myerson's (Alex Borstein) hunt for the money she lost. It feels like a perfect storm; resetting the course of the show. Leaving fans to feel like we did in Season 1. Gripping the edge of our seats to see what comes of our girl, The Marvelous Mrs. Maisel. Not to mention the chaos that engulfs Episode 1 is a beautiful way to express the unraveling that Miriam herself must be facing.

Nothing better proves that point, than when Miriam crashes her son's fake birthday at Coney Island. There are a lot of shining moments in the first episode, but this… this takes the funnel cake. And it's probably the reason they named the first episode after it. We would even go as far as to state, this scene is in the top 3 of the whole show, not just this season.

As episode 1 continues, we start to see more of the other characters and their day-to-day lives develop. The end of The Marvelous Mrs. Maisel Season 3 left a lot of loose ends for what might be coming next. Including Joel's (Archie Cleary) budding club, Rose Weissman's (Marin Hinkle) new job, and Susie's descent into insurance fraud.

Last season we saw our favorite manager start to lose everything as she fell into gambling debt. With a little help from Joel, she is now able to set her sights on getting back to the grind and finding Miriam work. That is if Miriam wasn't refusing to get back into the gigs that actually pay.
The Marvelous Mrs. Maisel S04 Episode 2- Billy Jones and the Orgy Lamps
The Marvelous Mrs. Maisel Season 4 Episode 2, "Billy Jones and the Orgy Lamps," was slightly less chaotic but just as wonderful. We start to see Miriam as she is trying to piece back her life on the little control she has. But we are quickly reminded that this is still a man's world and not everything is as easily put back into place.

This is the constant theme of Episode 2. Including when Miriam invites her parents over for dinner. Planning on inviting them to live with her, Abe Weissman (Tony Shalhoub) refuses to live in his daughter's home. So a story is created, Abe and Rose have bought back the home and invited Miram to stay with them.
We start to see Susie try and get control of the ship. Her first stop though is to visit the drama queen, Sophie Lennon (Jane Lynch) in the mental institution after failing on Broadway last season. In an effort to dissolve their working relationship, Susie asks for Sophie to sign some paperwork. However, in Sophie-fashion, she refuses to take no for an answer. It is never a dull moment when Sophie is on the screen and hope that we will see more of her as the season progresses.
RELATED: Olivia Munn, Jesse T. Usher And Embeth Davidtz Join New Tales of The Walking Dead Series

One of the best things about The Marvelous Mrs. Maisel is the chemistry and friendship between Susie and Miriam. This leads to one of the best scenes of the episode. Susie tricks Miriam to go out on the town with her. Visiting one of their old joints, they are faced with another reminder of who really runs the show, men. Being forced to sit through bad, washed-up male comedians, Miriam does what we all would expect her to. With help from Susie, she ends up stealing the show. Literally. Of course, it is short-lived, but it did lead to an exciting new plotline.

Because after Susie bails out Miriam on solicitation charges, the two find themselves at a never-before-seen club. A club that dabbles in the art of the tease, while the man on the mic announces he is leaving for greener pastures. We aren't sure what is said between the girls or what seems to be the stage manager, but we all know that look Miriam had.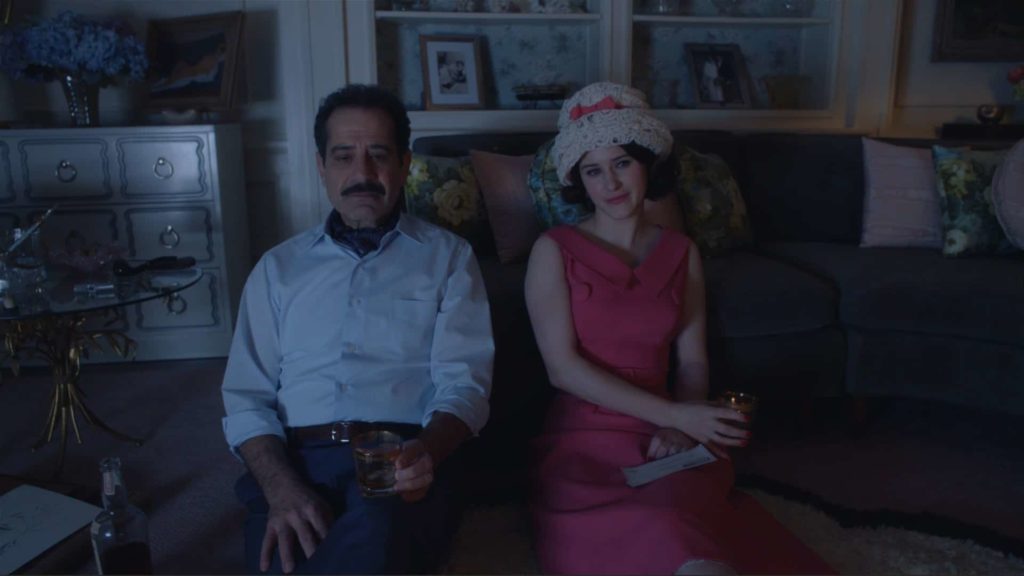 With Episode 2 being a rollercoaster of ups and downs, another highlight of this episode was a peaceful moment between Miriam and her father. Having just received his first paycheck from his new job, the two are able to poke a little fun and laugh at a battle so many of us face even today. Following what makes us happy vs making money. This was the mellow moment we needed after the go, go, go energy that fueled the series premiere.
With only two episodes so far, there is a new buzz of excitement around season 4. The Marvelous Mrs. Maisel gifted fans with great music, fabulous fashion, intense and emotional moments that tug at our hearts, and a barrel of laughs. It feels like we all just returned home ourselves after waiting two years for the next installment.
Have you watched the new episodes of The Marvelous Mrs. Maisel? Did you enjoy them as much as we did? What were Miriam and Susie planning? Let us know what you think in the comments below and share all your reactions and theories with us on Twitter!
KEEP READING: True Detective Interested in The Brave One, Jodie Foster, for Season 4: Exclusive