Spoiler warning for Hawkeye and Spider-Man: No Way Home!
In the season finale of Hawkeye, we were formally introduced to Wilson Fisk in the Marvel Cinematic Universe. Previously, Vincent D'Onofrio portrayed the character in the Daredevil Netflix series, and the actor claimed he played the same version of the character in Hawkeye. With Kingpin's shadow looming large over the MCU, let's break down what might be next for the character!
Check out our video below!
What's Next for Kingpin?
RELATED: COULD DAREDEVIL MAKE AN APPEARANCE IN THE NEW ARMOR WARS SERIES?
It's appearing that the Daredevil series could soon be confirmed as canon. With Charlie Cox reprising his role as Matt Murdock, AKA Daredevil, in Spider-Man: No Way Home, along with Wilson Fisk's role in Hawkeye, the Marvel Netflix shows are more relevant than ever!
Is Kingpin Dead?
RELATED: VIDEO: IS THAT SUPERIOR IRON MAN OR CAPTAIN MARVEL IN THE 2ND DOCTOR STRANGE IN THE MULTIVERSE OF MADNESS TRAILER?
As we saw in the Hawkeye season finale, Maya Lopez, AKA Echo, confronted Wilson Fisk, who she once affectionately referred to as "Uncle" about the death of her father. This standoff ends with Echo shooting at Kingpin off screen. His fate was left a mystery in the series, but it's safe to say he's alive. He broke off Kate Bishop's arrows like toothpicks, so there is no way a few bullets took this guy out.
Will Kingpin Appear in Echo?
RELATED: VIDEO: EVERYTHING WE KNOW ABOUT GUARDIANS OF THE GALAXY VOL. 3!
Chances are Echo shot Wilson Fisk in both his eyes, very much like in the comics. Kingpin is likely blind now, but not necessarily forever. In the source material, he does eventually get experimental surgery on his eyes and regains his sight, so this could only be a minor setback for Fisk. This sequence was certainly a tease for what we will be seeing in the upcoming Echo Disney+ series, and we could see Fisk empathize more with Maya, coping with his loss of sight, and maybe even seeing the world through Daredevil's eyes. Of course, there's no way Kingpin lets Echo get away with blinding him, so we can expect a brutal rematch. Hopefully one that truly displays Fisk's insane strength.
Could Daredevil Once Again Face The Kingpin?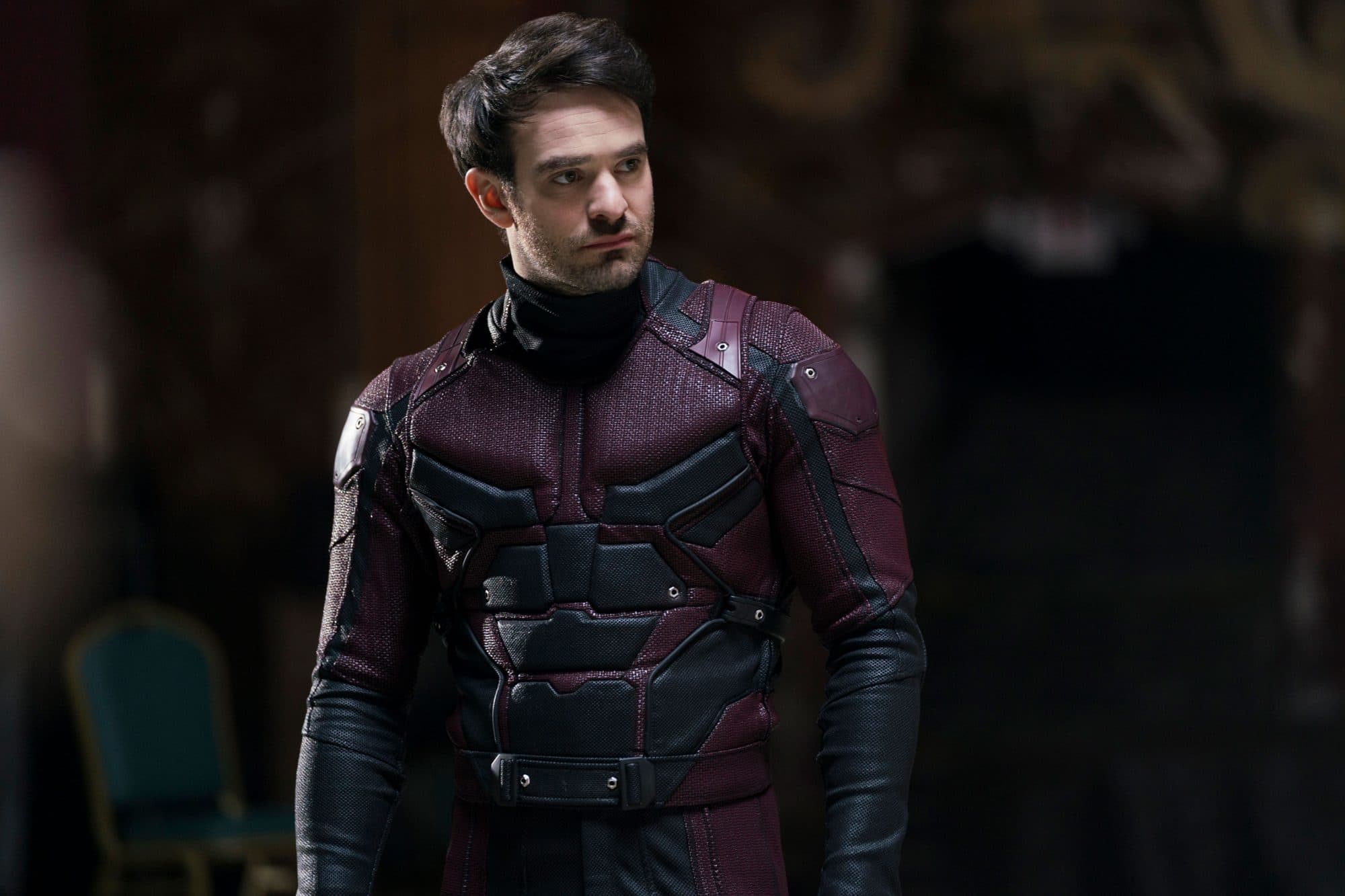 RELATED: VIDEO: ARE THE MIDNIGHT SONS COMING TO THE MCU?
Next place we think we'll see Kingpin is in a possible Daredevil revival/reboot! While nothing has been formally announced, it's widely expected that Charlie Cox will reprise his role as Daredevil in the MCU after his cameo in Spider-Man: No Way Home, and he's even expected to return again in the She-Hulk series! With Echo and She-Hulk teeing up a solo project for Daredevil, a new, full Marvel Cinematic Universe series for the character certainly appears on the horizon. One thing's for sure, you can't have Charlie Cox's Daredevil without Vincent D'Onofrio's Kingpin.
Spider-Man Vs. Kingpin?
Finally, we expect Kingpin to appear in Spider-Man's college trilogy. With Kingpin now being fully incorporated into the MCU, it's about time he came face to face with one of his greatest foes, Spider-Man. Kingpin, who currently claims to have New York City under his reign, will have to deal with Spider-Man, who now has an all-new determination to save the city. This determination being fueled by the loss of his entire social circle at the end of Spider-Man: No Way Home.
RELATED: VIDEO: MARVEL'S ILLUMINATI IN DOCTOR STRANGE IN THE MULTIVERSE OF MADNESS?
The end of the film even showed Peter swinging through Rockefeller Center, where the final fight of Hawkeye took place. Chances are that Spider-Man will get tangled in Kingpin's web of criminals as he works to rid the city of crime. Kingpin could even start employing members of Spider-Man's rogues gallery, like Vulture, Scorpion, Shocker and hopefully more future villains.
RELATED: VIDEO: IS ANDREW GARFIELD THE SPIDER-MAN OF SONY'S MARVEL UNIVERSE?
We here at The Illuminerdi are ecstatic to have Kingpin now a member of the core Marvel Cinematic Universe! Where do you think we'll see Wilson Fisk appear next? Let us know in the comments and on our Twitter!
CONTINUE READING: VIDEO: COULD IRONHEART'S VILLAIN BE THE HOOD?