That's right, Morbius has dropped it's final trailer!
Ahead of it's release date on April 1st, Sony Pictures has dropped a final trailer for their upcoming Morbius film, set in their Spider-Man spin-off universe. After multiple delays and reshoots, the film will finally be hitting theaters in a month, and this new trailer gives us an exciting new look at what we can expect from the blood-sucking antihero. The trailer leans into the horror aspect of the character more than previous trailers have and it gives us a few more intriguing details on the appearance of Michael Keaton's Adrian Toomes.
Morbius Final Trailer
Check it out below!
Morbius Trailer Breakdown
While most of this footage has been recycled from the previous trailers, we do see a few new shots that give us a better look at the action…AND IT LOOKS GREAT! The movie is definitely following the darker tone and color palate that was established in Sony's previous two Venom films, but the action here seems to be a bit more clear than the morphing sludgy-ness of those movies. It looks well shot, and it invokes more of a classic Universal monsters feel than it does typical superhero visuals. We even get a comical reference to holy water and The Lost Boys, reminding us just how vampiric this movie is going to get!
RELATED: KRAVEN THE HUNTER: NEW DETAILS ABOUT RUSSELL CROWE'S MYSTERY ROLE IN ANTICIPATED MARVEL MOVIE: EXCLUSIVE
Of course, one of the most intriguing aspects of this movie is trying to figure out how it fits into the Marvel multiverse. In every trailer that we've seen thus far, eagle-eyed fans have been pulling details and trying to establish where exactly this movie exists. Is in in the Venom universe? The MCU? The Amazing Spider-Man Universe? The Raimi-verse? Or somehow, as the trailers themselves seem to suggest…is it all of the above?
The answer certainly isn't clear, as the trailers have given us Easter Eggs for all four of these universes. They've name-dropped Venom and have referenced the events of those films that took place in San Francisco. They've shown graffiti of Tobey McGuire's Spider-Man from the Raimi Universe (though its spray-painted with the word "MURDERER", which is seemingly a reference to Tom Holland's Spider-Man and his confrontation with Mysterio in Spider-Man: Far From Home).
RELATED: WATCH NEW CLIP FROM THE BATMAN REVEAL 1ST LOOK AT THE RIDDLER UNMASKED (MILD SPOILERS)
They've also showed a shot of an Oscorp building in the New York skyline, which had the same logo as The Amazing Spider-Man universe (although it was a different building). And finally, they include the character of Vulture, A.K.A. Adrian Toomes from the MCU film Spider-Man: Homecoming.
So what is happening here? The answer may be found among the multiple delays and reshoots that Morbius has undergone…
Understanding The Morbius Reshoots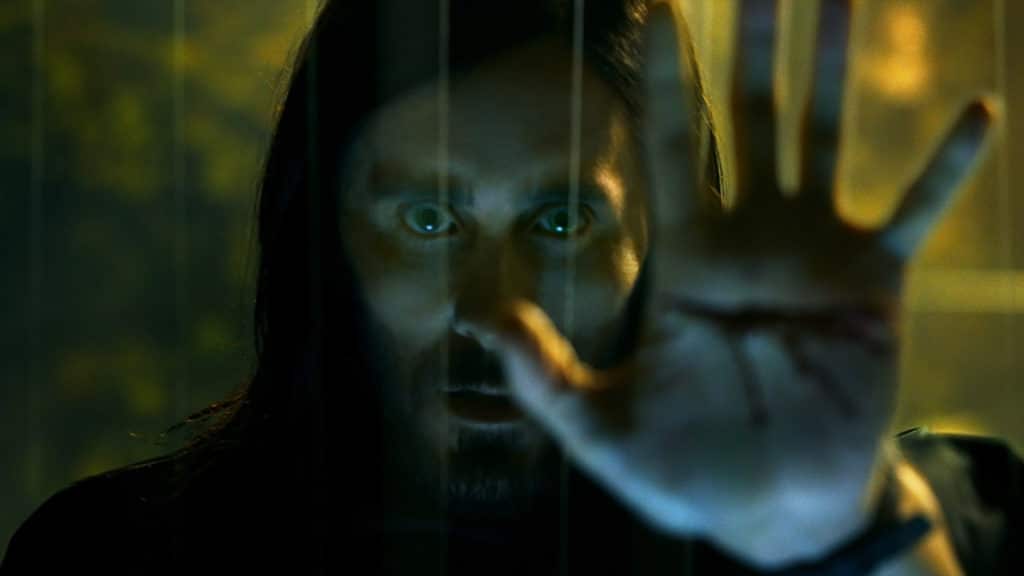 As you may remember, Morbius was originally supposed to come out in July of 2020, but Sony Pictures was forced to push it to March of 2021 due to pandemic-related theater closures. The studio later pushed the film again to October 8, 2021, then to January 21, 2022, and finally to April 1st of 2022. What this means is that Morbius was originally supposed to come out before Spider-Man: No Way Home.
This is significant, because No Way Home was actually the first MCU film to reference Sony's spin-off film, Venom. Before that, there was a long time where many fans feared that both studios would be keeping their film universes completely separate, without any crossover or multiversal mergers. The release of No Way Home proved that there was a deep level of cooperation between Marvel Studios and Sony…one that hadn't been so obvious during the production of that film. In fact, while Morbius was being written, Sony and Marvel were actually in the midst of a communication breakdown that almost led to the studios parting ways.
So what does all of this mean for Morbius? Quite a lot in fact!
Because, while it's original release-dates were changed because of COVID-19, the later changes seem to have been made for a different reason. In December of last year, Michael Keaton revealed that he was shooting some more Vulture scenes, and based on the production schedules of Marvel and Sony, it seems that the only thing he could have been working on was the Morbius movie. Furthermore, just yesterday, Keaton posted on his personal Instagram that he was doing more work as Adrian Toomes.
This news is huge, because it means that the most recent Morbius reshoots have nothing to do with Covid, but are more likely for plot-based reasons. In the post-No Way Home world, with increased cooperation between studios, Sony might actually be reshooting Morbius to better align with the established multiverse and their own plans for the future of the Spider-Man franchise.
RELATED: VIDEO: WHAT'S NEXT FOR THE KINGPIN OF CRIME IN THE MCU?
Do they want Morbius to fit into the MCU now? Reshoots could fix that. Do they want it to fit into the Amazing Spider-Man universe? Reshoots could fix that. Do they want to establish that BOTH Venom and Morbius exist within the Amazing-Spider-Man universe, setting up future projects with Andrew Garfield's Spider-Man? Reshoots could fix that. Anything is possible!
If this last scenario proves to be the case, the main thing that Sony Pictures might need to explain is why the Vulture from the MCU is now showing up in their Sony universe…and reshoots just might explain that. Michael Keaton's Vulture factored into the original plot of the Morbius film, however it's clear that his role has been changed or expanded upon. Perhaps this is to establish how he got pulled from the MCU into the Sony Universe, or perhaps its to establish that it isn't the Vulture that we know from the MCU at all, but a variant version of Adrian Toomes from a different universe.
RELATED: STAR WARS LEGEND JOHN WILLIAMS RETURNS TO COMPOSE OBI-WAN KENOBI THEME
Either way, there is SOMETHING about this film that's been changed from it's original version, and we can only imagine that those changes have been made to better align with Sony's future plans. What those plans are, we may not know yet. But it would behoove Sony to connect Morbius to these future projects…whether it be a Sinister Six movie, Kraven the Hunter, Venom 3, or even a third Amazing Spider-Man film with Andrew Garfield going up against these villains and anti-heroes. The possibilities are endless.
In this trailer, Michael Keaton gives us a new line, telling Michael Morbius:
"It's time to let go of what you used to be, and discover what you're meant to be…"
Perhaps the Sony Universe is living by this phrase as well, editing the film's original version to align with their goals for a bigger, brighter, and more connected universe ahead. We can't wait to see what they have in store…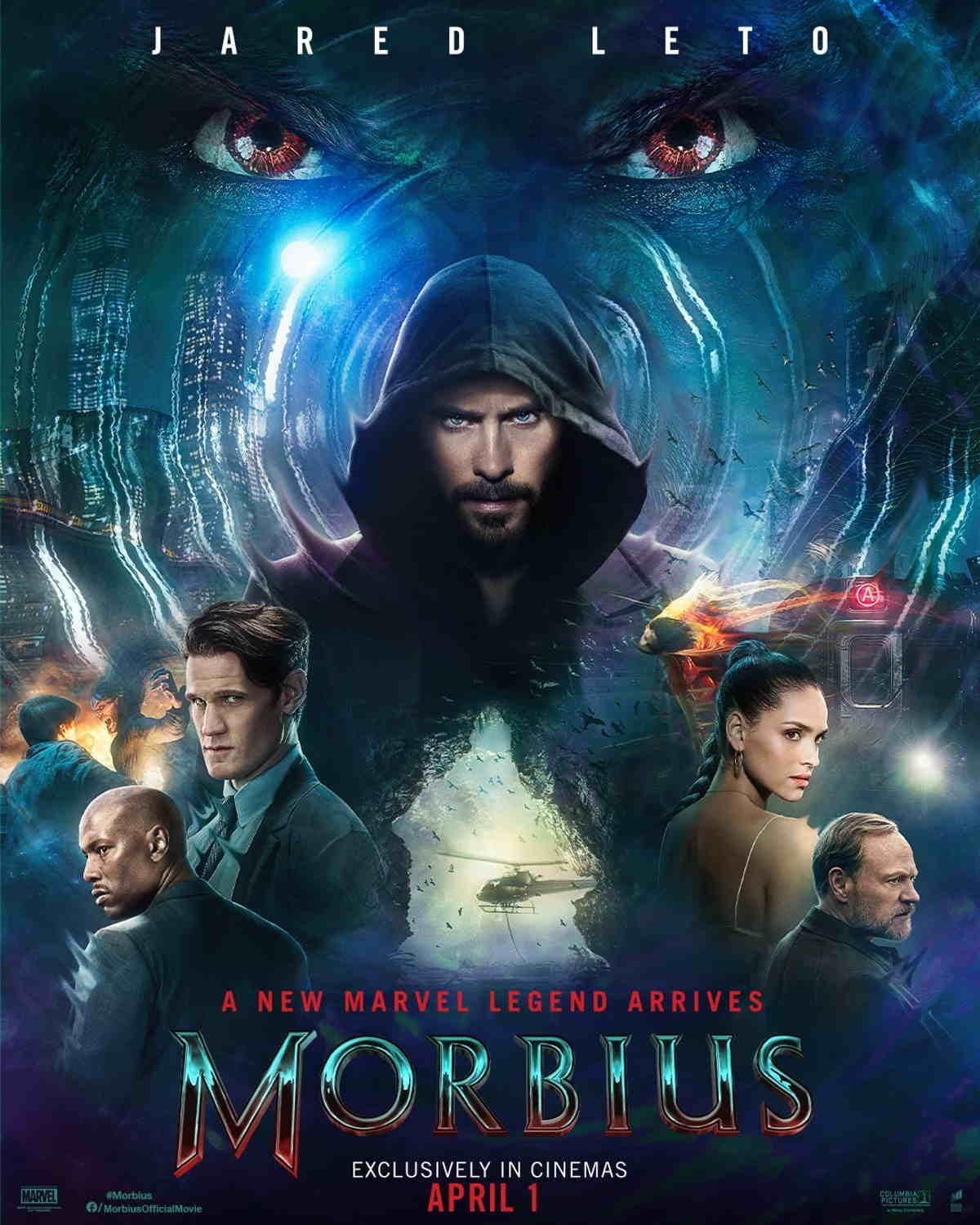 Morbius releases exclusively in theaters on April 1st, 2022. What did you think of the new trailer? Let us know in the comment section below or over on our social media!
KEEP READING: THE BATMAN REVIEW: THE BATMAN MOVIE THAT AUDIENCES HAVE BEEN WAITING FOR
Source: Sony