The Adam Project is a wholesome family film with incredible depth and mastery of filmmaking that is genuinely great for everyone of all ages.
Shawn Levy and Ryan Reynold's do it again! Following the success of Free Guy, Levy and Reynolds team up once again to bring us The Adam Project. Reynolds plays Adam, a time-traveling pilot who travels back in time and ends up teaming up with a younger version of himself, Walker Scobell, to save the future. The film is filled with heart, humor, action, and adventure that will captivate audiences of all ages. It is a genuinely fun and enjoyable movie experience for the whole family.
The Adam Project Channels Amblin Vibes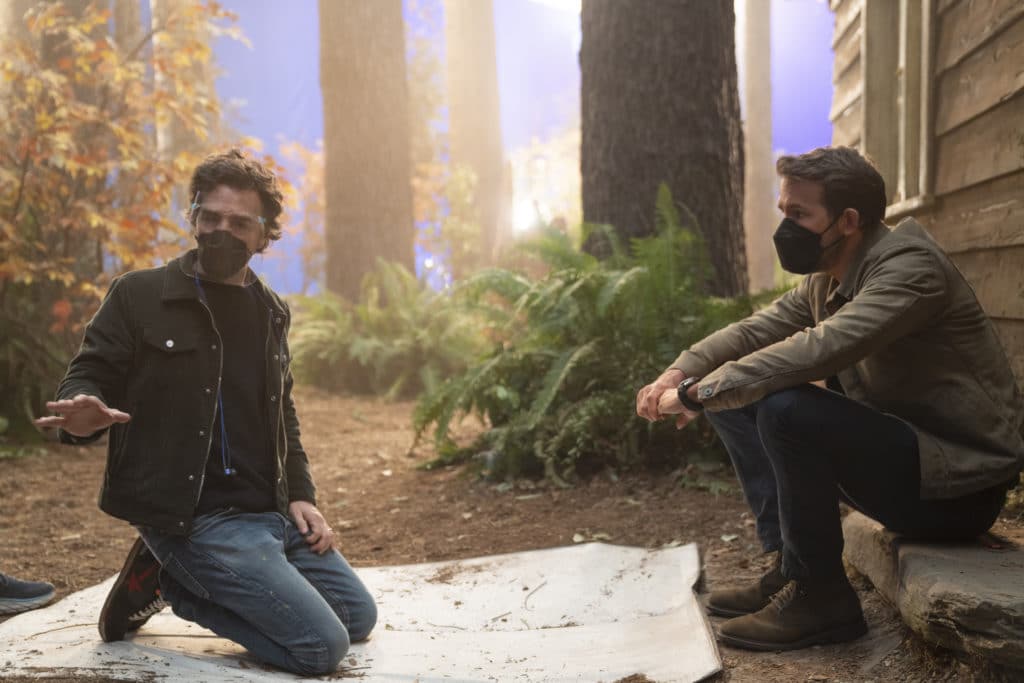 Netflix's time-traveling sci-fi family flick radiates that timeless family classic that Steven Spielberg mastered in the 80s and 90s. The comparisons to E.T. and Back to the Future are rampant on social media, and rightfully so. The Adam Project has found that perfect blend of story, immaturity, maturity, and out-of-the-ordinary X factor that resonates with everyone. Netflix has a real knack for producing content in this genre, as last year they had Finding 'Ohana, and of course Strange Things.
RELATED: The Bubble Literally Ruined Our Dreams for Cliff Beasts 6
Speaking of Stranger Things, Shawn Levy is obviously tuned into the Amblin vibes. His ability to craft stories through the eyes of adolescence is tried and true. It's hard to say exactly what a director and producer does, but the performances of the cast and the brilliant cohesion of all elements of the film are obvious. Levy has a bonafide masterpiece that will stand the test of time and be enjoyed by generations.
The Adams and Their Family
The Adams are the stars of the film, but their family is crucial to the story and all of the emotional drama. Aunty Maya Sorian, played by Catherine Keener, without giving too much away, plays are very stoic, direct, and no-nonsense boss. Whatever Maya wants, Maya gets, and she will not be denied. She isn't quite terrifying, nor do I believe Keener aimed for that, but she is truly formidable and intimidating. Only the truly bold or stupid would go against her orders.
RELATED: Murderville Review – 6 Seriously Ridiculous Hilarious Murder Mystery Episodes
Speaking of bold, Zoe Saldaña elevates another sci-fi masterpiece. Her action sequences are phenomenal at close and long-range. Plus, she delivers the love and pain spectacularly! Saldaña plays Laura, Future Adam's wife, and she made the heroic act to defy Aunty Maya. Her role might not have the most screen time, but her impact is profound. It is no coincidence that she is in 2 of the biggest movies of all time.
Then there's Adam's parents, Louis and Ellie Reed, who are portrayed by the reunited Jennifer Garner and Mark Ruffalo. Both of them play truly endearing parents in heartbreaking scenarios. Garner's contrast of playing a fully in-control mother, to a bereaved one, is heartbreaking. Ruffalo also has some gut-punching moments, but it can't be described without spoiling major plot points. A minor plot point, he punches Future Adam in the face and it is hilarious. Garner and Ruffalo also have scenes together and they will have fans of 13 Going on 30 wanting a sequel.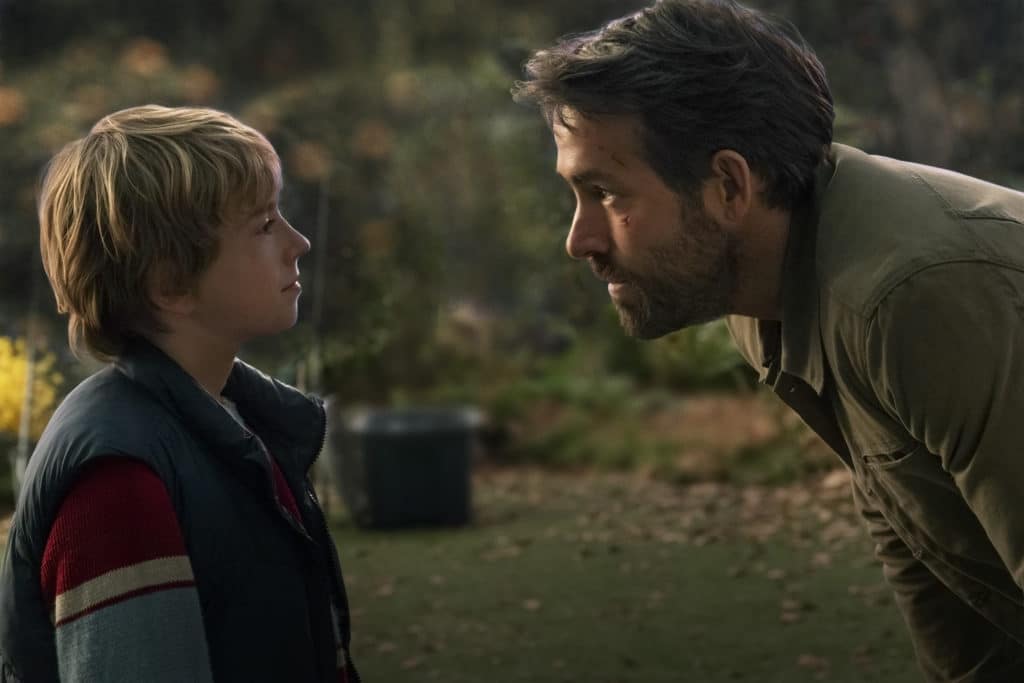 But let's return to the truly stupid and talk about Future Adam, Ryan Reynolds. This is not to say that Future Adam is stupid, he is reckless and daring. Seeing the maneuvers and risks he takes perfectly rides the line of daring and stupid. Reynolds perfectly embodies that line in every aspect of Adam. He's obviously a pretty smart person, but he chooses to do arguably stupid things. The role and his performance are not something many would say are new, however, he delivers what he does best. The iconic Ryan Reynolds wit, charm, action, and general Reynolds package are in peak form.
RELATED: One Piece Adds 6 Exciting New Cast Members To Netflix Lineup
This brings us to the breakout star of the film, Young Adam, Walker Scobell. Scobell matches Reynolds's quick wit and biting remarks tit for tat. He is Reynolds equal at being Reynolds and only a quarter of his age. Scobell's capture of Reynolds's essence is better than even Jason Bateman's in The Change-Up. The kid is hilarious and does appear to be the smarter of the Adams. Young Adam has a hilarious genius observation as to why it seems that way. The Adam Project is Scobell's first project, but it is obvious it is only the beginning.
The Adam Project is A Generational Classic
The Adam Project will easily work its way into the hearts of families around the world. It's somehow more than just a film that has something for everyone, it's a film that has everything for everyone. Shawn Levy and Ryan Reynolds's partnership continues to deliver great films for all audiences. It is a genuinely fun movie experience for all. The Adam Project is an instant classic that will be loved by generations.
For being the embodiment of the pure joy of movies, I give The Adam Project a 4.5/5.
The Adam Project premieres globally on Netflix, Friday, March 11, 2022
THE ADAM PROJECT
Global Release Date: March 11, 2022
Director: Shawn Levy
Writers: Jonathan Tropper, T.S. Nowlin, Jennifer Flackett and Mark Levin
Producers: David Ellison, Dana Goldberg, Don Granger, Shawn Levy, p.g.a., Ryan Reynolds, p.g.a.
Executive Producers: Mary McLaglen, Josh McLaglen, Dan Levine, Dan Cohen, George Dewey, Patrick Gooing, Jennifer Flackett, Mark Levin
Cast: Ryan Reynolds, Mark Ruffalo, Jennifer Garner, Walker Scobell, with Catherine Keener and Zoe Saldaña
Logline: A time-traveling pilot teams up with his younger self and his late father to come to terms with his past while saving the future.
Are you excited about The Adam Project? How many more Shawn Levy and Ryan Reynolds movies do you want to see? Do you want a 13 Going on 30 sequel? Let us know what you think in the comments below or share your thoughts with us on Twitter.
KEEP READING: Upload Season 2 Review – Hilarious, Honest, and Holy [email protected]&!