Below is The Illuminerdi's review for Netflix's new family adventure, Finding Ohana.
According to the synopsis, a summer in rural O'ahu takes an exciting turn for two Brooklyn-raised siblings when a journal pointing to long-lost treasure sets them on an epic adventure with new friends and leads them to reconnect with their Hawaiian heritage.
RELATED: SUPERNOVA MOVIE REVIEW: COLIN FIRTH AND STANLEY TUCCI ELEVATE EMOTIONAL DRAMA
Netflix's newest treasure hunt tale, Finding Ohana, is a great movie for people who miss travelling. The best part of the movie, is the beautiful location it is set in, and the cinematography definitely showcases the beauty of Hawaii. It really makes you want to just dive in and run around in the green meadows, some of which are the same place where Jurassic Park was shot, or jump into the blue ocean surrounding the island.
The Weakness of Finding Ohana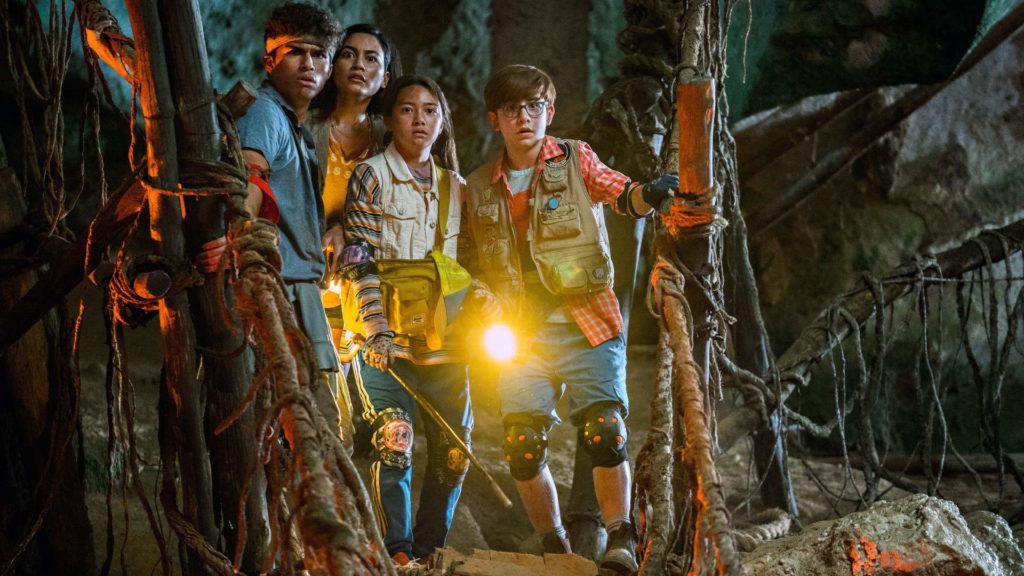 This movie is, for most members of the main cast, their first big acting credit in a feature film. The performances are therefore still maturing, but it would be a lie to say I didn't enjoy Alex Aiono's scenes with his co-stars.
He plays Ioane, the older brother of the movie's protagonist Pili (Kea Peahu). They have the movie typical big brother, little sister dynamic and are constantly annoying each other and arguing about everything, which makes some funny scenes. But my favourite duo in this movie are Aiono and his onscreen love interest Hana, played by Lindsay Watson. They have quite some chemistry and their interactions are definitely a highlight.
The plot shows how the two siblings, Pili and Ioane, reconnect with their Hawaiian heritage. This gives audiences a nice look at the islands' culture and language and this could certainly make a great movie. Sadly, Finding Ohana tries really hard to be a family friendly Indiana Jones, focusing really hard on the search for the long-lost treasure.
This does certainly make some entertaining bits in the second act, but as soon as we get to the big final, the movie goes full Indiana Jones and then simply stops working. The screenplay works for the most part, but it peters out quickly as we reach the weak third act. The movie also completely ignores some set-up side plots. If they would have cut most of the third act the movie could have been a solid 90 minutes family adventure, but with a runtime of 123 minutes, it really struggles to keep the viewer interested.
Finding Ohana is definitely not a great movie, but it works as a solid family adventure with its heart in the right place and some charming chemistry between our main cast members.
2/5
It's Rated PG for language, crude references, adventure action and some suggestive comments and is globally available on Netflix.
Finding Ohana was directed by Jude Weng and stars: Kea Peahu, Owen Vaccaro, Alex Aiono, Lindsay Watson and Kelly Hu.
What do you guys think? Are you planning to watch it? Have you seen it already, if so how did you like it? Let's discuss everything in the comments down below and on our Twitter.
KEEP READING: FINDING OHANA STAR LINDSAY WATSON TALKS ABOUT THE HEART OF THE FILM