Wanda Maximoff, A.K.A. The Scarlet Witch, has quickly become a fan favorite character in the Marvel Cinematic Universe after after the events of 2021's WandaVision, and with her upcoming appearance in Doctor Strange in the Multiverse of Madness. Now The Illuminerdi investigates what could be next!
As most people know, Wanda Maximoff's next Marvel Cinematic Universe appearance is set to be Doctor Strange in the Multiverse of Madness, where she looks to be taking on a more villainous role in her goal to reunite her family. Of course, this film looks to be featuring at least two versions of the Scarlet Witch, so perhaps we will see one version of Wanda that went bad, and another who may still have some good left in her.
What's Next for The Scarlet Witch?
Watch our video now!:
The Tragedy of Wanda Maximoff
The story of the Scarlet Witch in the MCU has not been a happy one. To quickly summarize six Marvel Studios projects, Wanda lost her parents in Sokovia, was experimented on by HYDRA, as well as her brother, Pietro, was sent to fight the Avengers, later joined them, and lost her brother in the Battle of Sokovia. She later incidentally started the Avengers Civil War, was put on the run and was forced to kill the love of her life, Vision, in order to save half the universe. Thanos immediately rewound time, killed him again, and decimated half the universe, including her.
RELATED: WHAT'S NEXT FOR KID LOKI IN THE MARVEL CINEMATIC UNIVERSE?
RELATED: IS ANDREW GARFIELD THE SPIDER-MAN OF SONY'S MARVEL UNIVERSE?
After five years, she was brought back by Hulk's snap, and went through a mental breakdown where she was manipulated by Agatha Harkness and held an entire town hostage in her Hex after learning Vision was truly gone. Realizing what she had done, she left the town and worked to bring back her family she had created in Westview.
A Dark Turn for The Scarlet Witch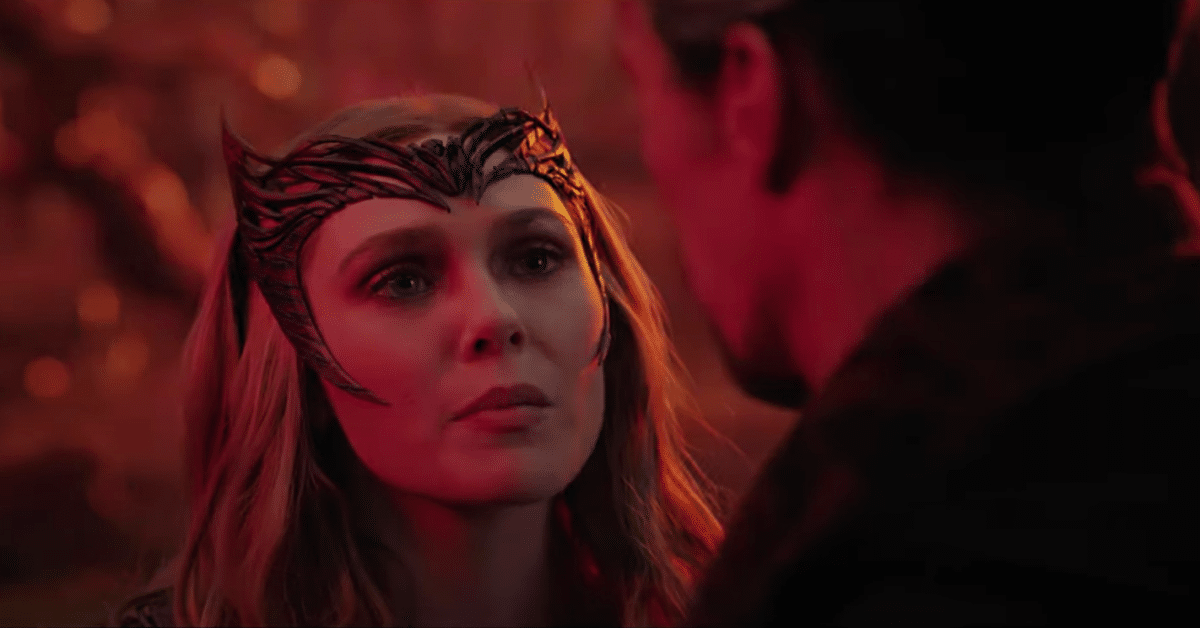 Before we get too far ahead of myself, we want to go out and say that yes, we think Wanda will be a villain in Doctor Strange in the Multiverse of Madness, but not the main villain. Wanda isn't evil, she's in pain, and with a complex character like this, a certain sense of nuance is needed for this story.
RELATED: WHAT'S NEXT FOR THE KINGPIN OF CRIME IN THE MCU?
We expect to see a Scarlet Witch variant be the main villain of the film, being a look into how Wanda could have turned out, and who she could soon become based on her current trajectory. The main way for us to determine what could be next is to break down the two paths going forward for Wanda.
The End of The Scarlet Witch?
RELATED: WHAT'S NEXT FOR KANG THE CONQUEROR?
The first path we'll discuss is the one we find less likely, but not impossible. In this situation, we could be seeing the end of the Scarlet Witch, at least for a while. Chances are, Wanda will have to pay in some way for her actions, whether or not she ever meant to hurt anyone. We could see her sacrifice herself to save her lost family, bringing back Vision, Wiccan and Speed, or maybe even in the fight against the evil version of herself. This would give the character redemption before her story ends, but given the way the MCU is moving, we find this less likely.
The Beginning of The Scarlet Witch?
The second, and more probable path is that we will see a redemption arc for the Scarlet Witch in the MCU. While we could see Wanda die in Doctor Strange in the Multiverse of Madness, odds are they wouldn't want to get rid of someone who has quickly become a marquee Avenger. Perhaps after she teams up with Doctor Strange to defeat the big bad, whether that's a variant of her or not, she might have to redeem her good name.
RELATED: EVERYTHING WE KNOW ABOUT GUARDIANS OF THE GALAXY VOL. 3!
RELATED: IS THAT SUPERIOR IRON MAN OR CAPTAIN MARVEL IN THE 2ND DOCTOR STRANGE IN THE MULTIVERSE OF MADNESS TRAILER?
After both WandaVision and the chaos we imagine she will create in Doctor Strange in the Multiverse of Madness, the character could finally truly embrace her identity as a superhero. Throughout the MCU, she's really just a kid taken in by The Avengers who never wanted to fight.
Scarlet Witch in Agatha: House of Harkness?
RELATED: MARVEL'S ILLUMINATI IN DOCTOR STRANGE IN THE MULTIVERSE OF MADNESS?
We think there's a few projects we could see her appear in going forward. For one, there's no way Wanda doesn't make an appearance in Agatha: House of Harkness. At the end of WandaVision, it is heavily implied Wanda will return to Westview in the future for any help she could need from Agatha. We could see their relationship develop into a friendship, like the comics has on occasion.
Scarlet Witch in the Midnight Sons?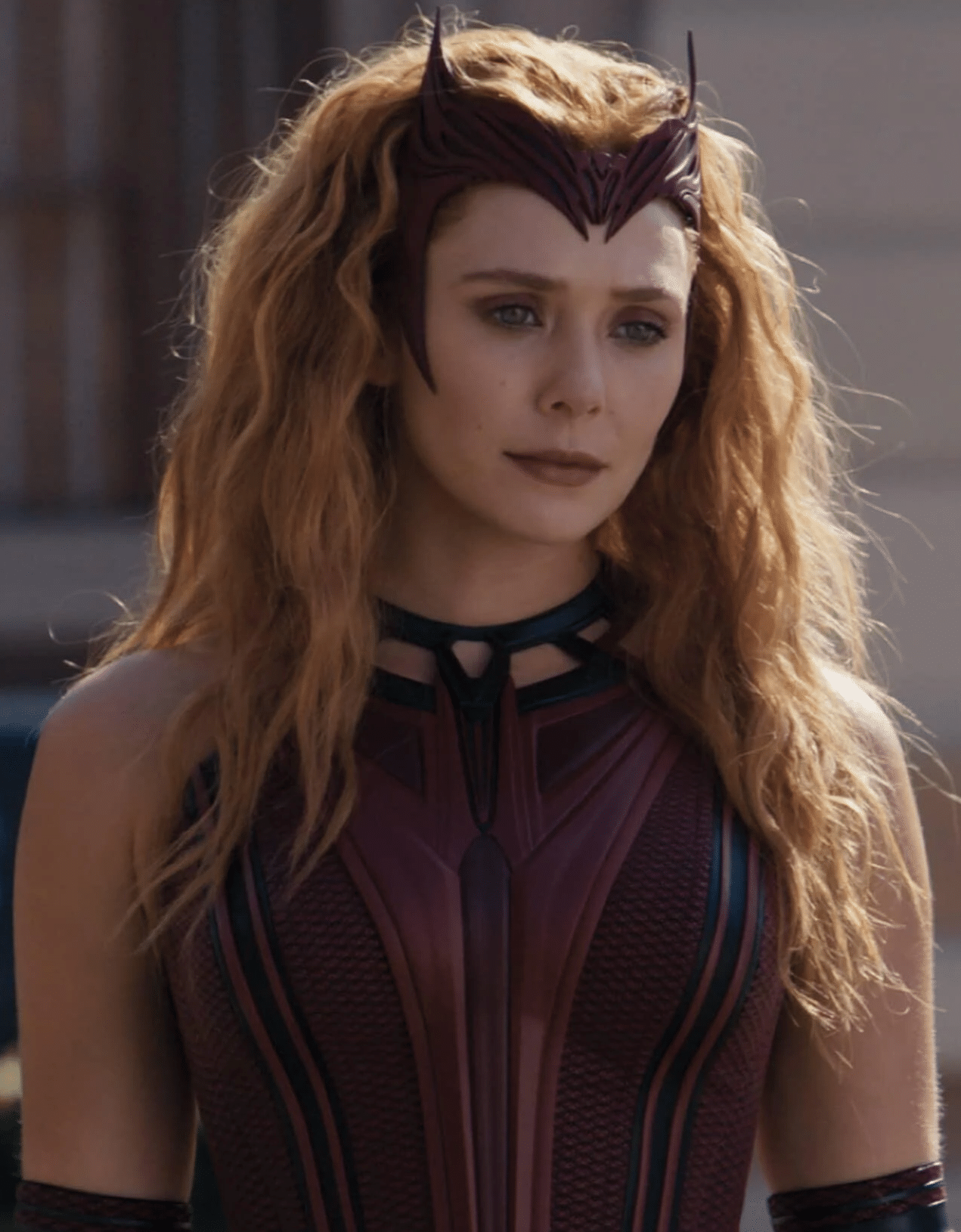 RELATED: ARE THE MIDNIGHT SONS COMING TO THE MCU?
We could also see The Scarlet Witch join a team of Midnight Sons! Many, including us expect to see an adaptation of the Midnight Sons in the near future, with the focus shifting to characters like Doctor Strange, Blade and Werewolf by Night. Chances are, with The Scarlet Witch's supernatural ties, she'll end up on this version of the team.
Young Avengers Mentor?
RELATED: HOW HULKLING COULD JOIN THE MCU
With Wanda's children being Wiccan and Speed, chances are we could see her appear in a future Young Avengers project. She could take on a mentor role so some of the heroes on her road to redemption. This has happened in the comics, so it wouldn't be too far-fetched of a future project for her to appear in.
Scarlet Witch Solo Film?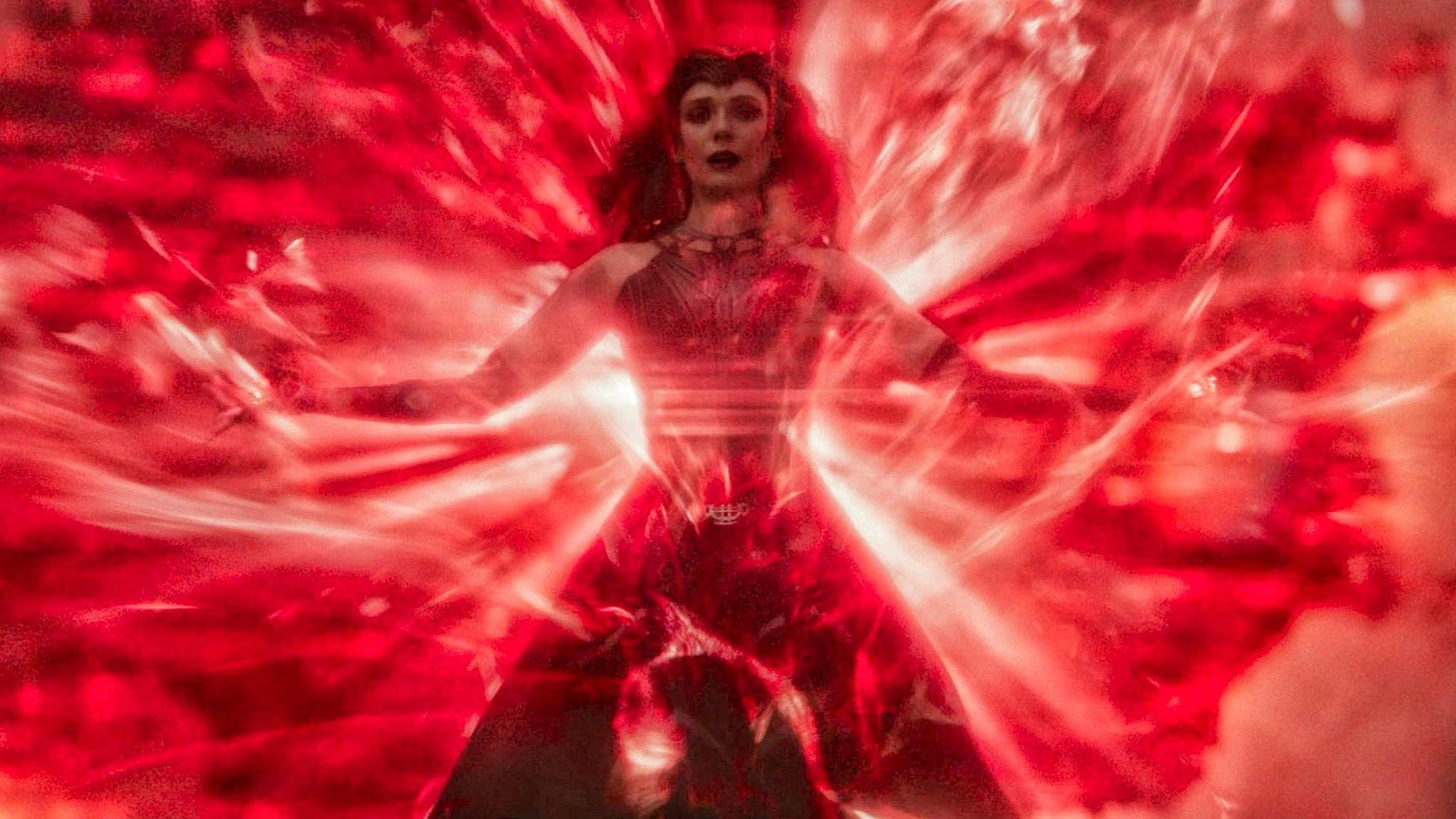 RELATED: COULD IRONHEART'S VILLAIN BE THE HOOD?
Finally, we believe we can expect a Scarlet Witch film in the future. With the character's rising popularity, there's no way that Marvel doesn't cash in on that. It's clear having a Disney+ series doesn't preclude the character from a cinematic venture, like the announcement of Sam Wilson's Captain America film, currently in pre-production. We imagine this solo-outing could feature Wanda Maximoff trying to bring back the old Vision from within the White Vision's programming. Doctor Strange in the Multiverse of Madness doesn't seem to be a film where White Vision would play a large role, so they could be saving that storyline for the Scarlet Witch solo film.
Doctor Strange in the Multiverse of Madness releases May 6th only in theaters. The Scarlet Witch could have quite the future ahead of her after Doctor Strange in the Multiverse of Madness, assuming she doesn't die. What projects do you think we could see Wanda Maximoff appear in next? Let us know in the comments and on our Twitter!
CONTINUE READING: WHAT'S NEXT FOR THE BATMAN 2?