MomoCon, a fan convention for gamers, anime enthusiasts, cosplayers, and anyone looking to geek out comfortably, is coming back to Atlanta this May for the first time in 2 years! 
For those unfamiliar with MomoCon, the convention is a Georgia-based fan expo that started running in 2011. The first annual MomoCon was held on campus at Georgia Tech, but it's grown considerably in the 11 years since then.
The 2022 MomoCon will be held in the Georgia World Congress Center, a downtown venue which has hosted a variety of fantastic conventions and expos, such as Dreamhack Atlanta. The convention will take place from May 26 through May 29. Check out the official press release below!
MOMOCON 2022 RETURN OFFICIAL ANNOUNCEMENT
ATLANTA – March 8, 2022 – MomoCon 2022 returns to Atlanta following a two-year break with gaming tournaments, a wrestling championship, voice actors from some of gaming and anime's most popular titles, and more. From Thursday, May 26 to Sunday, May 29, 2022 fans of gaming and pop culture will take over Georgia World Congress Center, filling the largest gaming floor of any convention in the Southeastern US.

Voice actor Bill Farmer (voicing Walt Disney's Goofy since 1987), graces the event offering autographs alongside Steve Downes (Halo's Master Chief), Kellen Goff (League of Legends' Fiddlesticks, Attack on Titan's Galliard), Fred Tatasciore (voicing Drax, Corvus Glaive, and Volstagg on Marvel's What If…? & Monkey on Marvel's Hit-Monkey), Jen Taylor (Cortana on the upcoming Halo TV series, RWBY's Salem), and more.

Attendees can test their gaming skills by participating in one of the many tournaments happening throughout the weekend, including Mario Kart 8 Deluxe, Rivals of Aether, Brawlhalla, Dragonball FighterZ, Tekken 7, Guilty Gear Strive, and Smash Ultimate, the latter offering a $5,000 pot prize. Open to all guests, tournaments will be hosted by MomoCon's streaming partners including UGL, VGBootCamp, 404 Esports, and Smash Studios.
STRANGLEHOLD CHAMPIONSHIP WRESTLING, TEKKEN 7, & HIT-MONKEY
Fans of wrestling will enjoy the Stranglehold Championship Wrestling, bringing seat gripping matches all weekend featuring WWE legends including Kurt Angle (Friday only), Sgt. Slaughter, and Kane (Saturday only). Those looking for a more relaxing attraction can join the Triforce Quartet for an unforgettable musical journey featuring tunes from the most popular gaming franchises using traditional string quartet instruments.

"After a two-year break, we couldn't be more excited to be back with MomoCon in person," said Jess Merriman, MomoCon Co-Chairman. "Our friends and family can expect the same MomoCon experience with tons of tournaments, guests, musical acts, and even some not-so-usual attractions like a wrestling ring. We can only hope our guests are as excited to return!"
FOLLOW THE MOMOCON 2022 OFFICIAL WEBSITE AND SOCIAL MEDIA 
For more information, please visit the official website, follow MomoCon on Facebook and Twitter, and join the Discord community.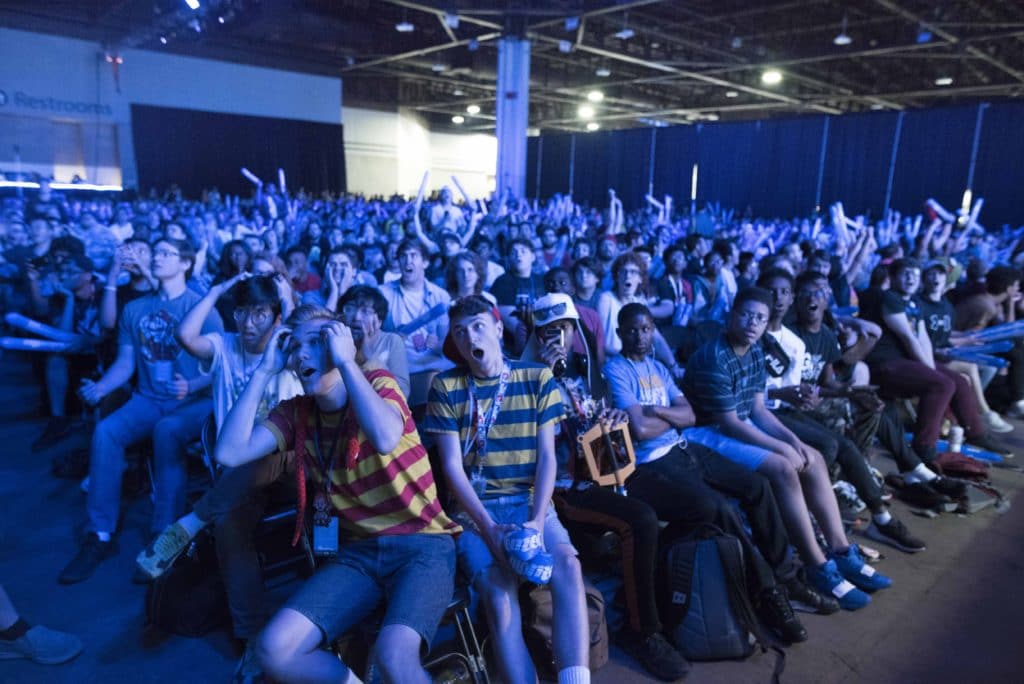 From Marvel voice-actors, to WWE stars in wrestling matches, to the glorious symphony of the TriForce Quartet, MomoCon 2022 has something for everyone. We here at The Illuminerdi are particularly excited to learn that the legendary Fred Tatasciore will be attending the convention, fresh off the success of his lead role in the remarkable adult animation, Marvel's Hit-Monkey. Stay tuned for more updates and developments in the MomoCon story. Don't forget, this list is just the tip of the iceberg, so you won't want to miss out on this amazing Atlanta Convention at the end of May! 
We are nowhere. We are everywhere. We are The Illuminerdi, and we are always watching.
Are you excited for the return of MomoCon? Let us know your thoughts in the comments below or on our social media!
KEEP READING: THE ADAM PROJECT REVIEW – LEVY & REYNOLD'S 2ND COLLABORATION IS GENUINE EXCELLENCE