The world's greatest Earthbender and the Melon Lord herself, Jessie Flower, explained her preparation for voicing Toph in our recent interview.
Michaela Jill Murphy, known as her stage name Jessie Flower, is one of Hollywood's most beloved voice actresses. Flower has been part of many well-known animated shows such as American Dragon: Jake Long, The X's, The Emperor's New School, Random! Cartoons, Equestria Girls: Next Friendship, Camp WWE, and Platinum End. She's also been in shows like Meet the Robinsons, Over The Hedge, The Ant Bully, Finding Nemo, Brother Bear 2, Curious George, and Kronk's New Groove.
RELATED: MOMOCON: ATLANTA NERD CONVENTION PLOTS RETURN IN 2022
However, Flower is most famously known for her iconic voice role as Toph Beifong in the Avatar: The Last Airbender series. Flower also voiced another character named Meng, who appears in the season one episode of Avatar: The Last Airbender titled "The Fortune Teller", as well as the character of young Suyin in the spin-off series The Legend Of Korra.
The Illuminerdi Exclusive Interview With Avatar: The Last Airbender Star Jessie Flower
In Avatar: The Last Airbender, Toph is also one of the main protagonists in the series. The character first appeared in Season 2. Toph is a young, highly talented, powerful Earthbender who can manipulate stone, dirt, sand, and metal (making her the first Metalbender). Additionally, she can use her Earthbending skills to locate objects and their movements by vibrations surrounding her through her feet. Toph has also been blind since her birth.
Despite her blindness, she learned highly advanced Earthbending secretly from badger moles. In the Avatar: The Last Airbender series, Toph taught Aang (the main protagonist) how to Earthbend and master it. Besides Avatar: The Last Airbender, Toph also appeared in the sequel spin-off series The Legend Of Korra. Voice actresses Kate Higgins and Philece Sampler voice elder Toph in The Legend Of Korra.
We had the extraordinary opportunity to interview Jessie Flower, asking about her preparation voicing Toph in Avatar: The Last Airbender. The Illuminerdi also asked Jesse Flower her advice to overcome obstacles, including those with disabilities (due to Toph having a disability). Then finally, her thoughts on the upcoming live-action Netflix series adaptation of Avatar: The Last Airbender and her advice to whoever is cast as Toph. We interviewed Jessie Flower at Simi Valley Toy and Comic Fest 2022.
What was your preparation process for playing a character like Toph?

Jessie Flower: I actually voiced Meng in Season 1. She is in the Fortune Teller episode, the girl with the thick pigtails who has a crush on Aang and calls Katara a floosie [laughter]. After that episode, supposedly that is when the creators really officially decided to make Toph a girl. It's because she was originally supposed to be kind of like Bolin [referring to a character from The Legend Of Korra], a little stocky and kind of brash, so they decided to make her a girl. I didn't know I was auditioning for Toph later on, after recording Season 1, that it was the same show.

Once I booked it, I was like "cool, I booked this sassy confident [girl]". It didn't really take much preparation, because I was very much myself for a lot of auditions. I just kind of tune some parts of myself down or up accordingly.

With Toph, anytime I went into a session I'd be like [in her Toph voice], "I am going into tomboy mode, I am super tough, stubborn and I can take over the world!" That's the mentality I went in with, and that pretty much did the job. With Mike and Bryan [Avatar: The Last Airbender creators Michael Dante DiMartino and Bryan Konietzko], if you have good writers, it's very easy for actors to do their job. They helped a lot.

Toph was an inspirational character for people with disabilities. Do you have any advice for people overcoming obstacles in life?

Jessie Flower: It's funny, because it's kind of a combination deal. One: humor helps with a lot of things, as we see between Sokka and Toph. Second of all: I really think accepting all parts of yourself to an extreme level is what will make you so much more powerful. All of the little parts of yourself that people might pick on or think of as less, you can dig into those and make them your strength; make them who you are. If you broadcast that and you're confident about it, then you can do no wrong. That can only be a good thing, and then you feel more confident in yourself by proxy. That's kind of the advice I would give.

There is a live-action series for Avatar coming soon. Do you have any advice to give to whomever gets casted as Toph?

Jessie Flower: Yeah, it looks like it may be better than the other thing that doesn't exist [referring to 2010's The Last Airbender film]!

In my head, this character will always be Mike and Bryan's character. I know they're not necessarily part of the project, but whatever the director is doing, they might have a different take. But at the end of the day, Toph Beifong is above anything else true to herself. She is a hundred thousand percent authentically herself. So, I think when making acting choices, you just follow your gut. If there were a character with which to just follow your gut when it comes to making an acting choices, she be the one.

She does everything with her gut. She can't even see, so she literally does everything by feeling it out.

I think that would be my best advice: just feel it out. If something feels weird, you would react to it like it's weird. If you feel super confident or if you're feeling scared, she's a very transparent person even though she's super tough. Just keep it real; keep it grounded, chill and relatable. That's Toph Beifong.

Jessie Flower|Simi Valley Valley Toy and Comic Fest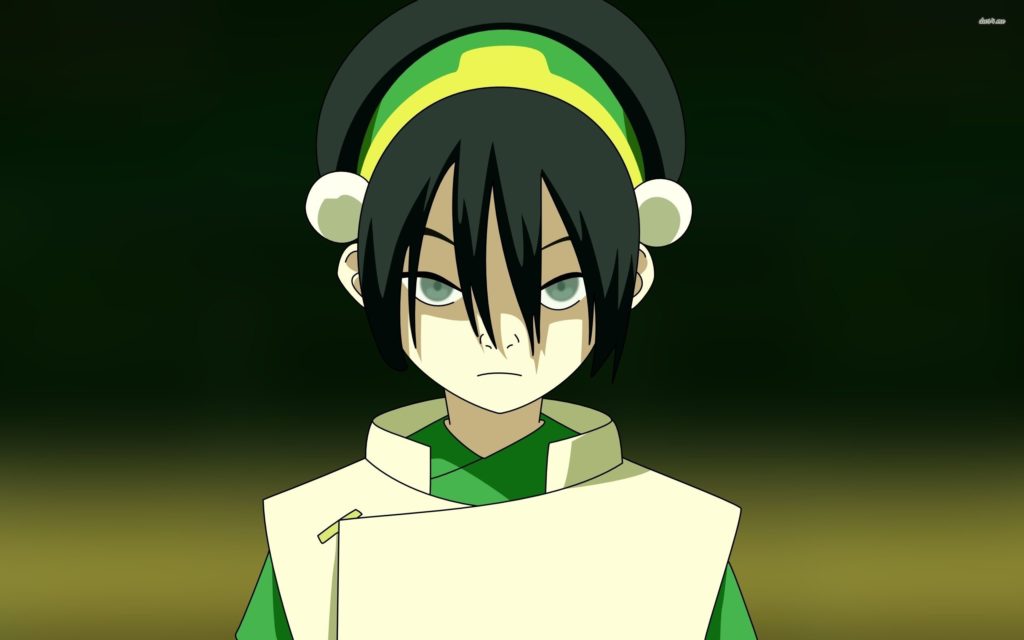 Jessie Flower will forever be remembered for her iconic role as Toph. Toph is beloved by many due to the character's fun, sarcastic, witty, and hilarious personality. But what makes Toph so loved by the fans is the character's heart, perseverance, and relatability.
Hopefully, once Netflix casts their version of a live-action Toph, she can also have the relatability and charisma that Jessie Flower gave to the character those many years ago. Let's hope to see the world's greatest Earthbender or the Melon Lord grace our screens once again.
Who would like to see cast as Toph Beifong in Netflix's live-action Avatar: The Last Airbender series? What is your favorite Toph moment in the animated series? Let us know what you think of Jessie Flower's answers in the comments below, or let us know on Twitter.
KEEP READING: PACHINKO REVIEW: BELOVED STORY TOLD BEAUTIFULLY AND WITH APLOMB