The newest action thriller from Vertical Entertainment, A Day To Die, stars action powerhouses Bruce Willis and Frank Grillo. In A Day To Die, Conner Connolly (Kevin Dillon) has only one day to pay his $2 million dollar debt to a gang leader who has kidnapped his wife. He recruits his old military team, led by Brice Mason (Frank Grillo) to pull a number of dangerous heists to gather the money. With time and the city's corrupt police chief (Bruce Willis) working against them the team must work together and rely on their training as well as each other to save themselves and the ones they love.
RELATED: EXCLUSIVE UPLOAD SEASON 2 INTERVIEW WITH GREG DANIELS
The Illuminerdi had the opportunity to speak with A Day To Die director Wes Miller about his love for the action genre and who he thinks the next big action hero could be, while also sharing his love for classic films like ET, Die Hard, and The Long Kiss Goodnight. The genre has always been a draw for the director and Miller explained to us why he feels action films are, "the truest sense of cinema" during our interview.
"I do feel like it's technically like the truest sense of cinema in a sense. It's movement, face, music, sound not, you know, you're not relying on a lot of dialogue. So yeah growing up. Yeah, I did absolutely love them. And then for this one I looked at some of the older classics like Heat, it was another like big mode, you know one that I really look towards, I thought, Michael Mann did an amazing job, not just with the action, but also making you care about actually what happens, during the gun fights.

And just making it very visceral and real. So yeah, you always have to throw in Michael Bay, you know, with the big explosion. And his ability to connect with audiences and stuff. So, had like several of those references and stuff, so that I thought about, looked at, but yeah, really, absolutely loved this genre."
RELATED: EXCLUSIVE UPLOAD S2 INTERVIEW WITH ANDY ALLO, ALLEGRA EDWARDS, AND ROBBIE AMELL
Miller's reasoning for why action is "the truest sense of cinema" is fascinating. This is a genre that allows creators to incorporate heartfelt character moments and thrilling storytelling into huge explosive sequences. With influences like Heat and Michael Bay it is clear what style of action Miller was looking to emulate in A Day To Die. Wes Miller has worked with some of the true greats in the action genre including Bruce Willis in A Day To Die and during our interview he revealed who he believes the next big action hero will be.
A DAY TO DIE DIRECTOR REVEALS WHO HE BELIEVES THE NEXT BIG ACTION HERO WILL BE
"I'll tell you who's gonna be the next big action hero. It's gonna be Kelly Rowland. We're working on one, three mile in that films here. We're waiting on the exact day when it starts, but it's a cool little Reservoir Dogs meets Smokin Aces kind of movie. And she's leading it and she's just gonna blow people away."
Miller's answer will likely come as a surprise to many and it will be interesting to see Kelly Rowland in Miller's next film once it hits theaters. A Day To Die gave Kevin Dillon a chance to shine in this dramatic and action heavy role after the actor became most well known for his role in the series Entourage. Wes Miller's passion for this genre and A Day To Die is clear. It will be exciting to see what he brings to audiences with his next big action film and another surprising choice as an action star.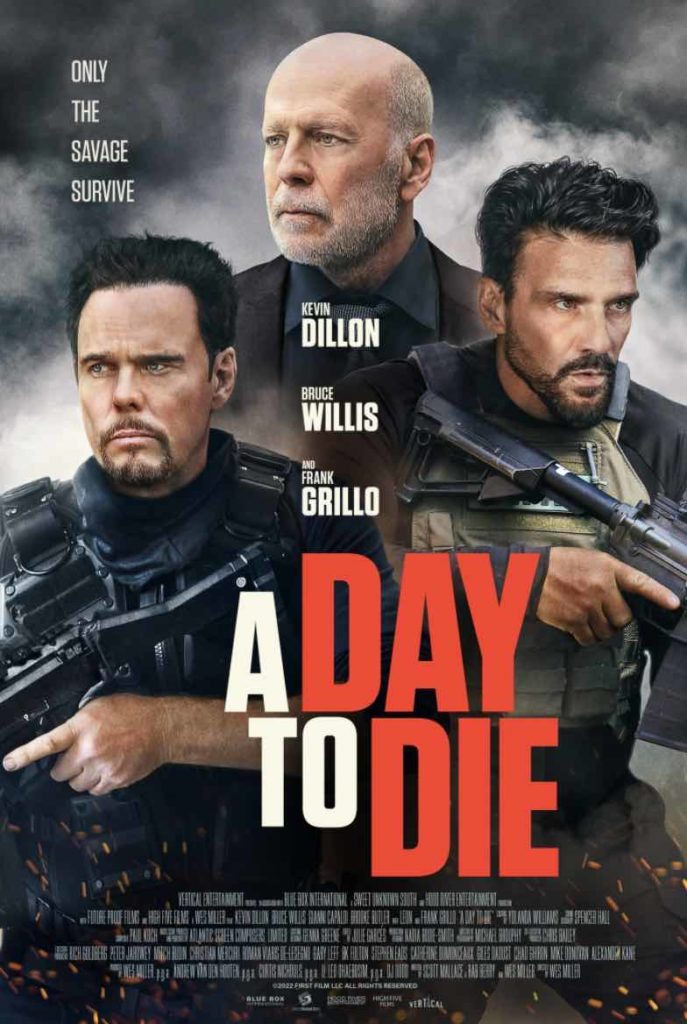 A Day To Die is in select theaters and available on Video On Demand now. Are you going to watch A Day To Die? What do you think about Wes Miller's thoughts on the action genre? Are you surprised by who Miller thinks the next big action hero will be? Leave your thoughts in the comments below or on our social media and check back with The Illuminerdi for more.
KEEP READING: A DAY TO DIE DIRECTOR ON WORKING WITH BRUCE WILLIS AND EXPLAINS WHY "PRACTICAL IS THE WAY TO GO" WITH ACTION SCENES: EXCLUSIVE INTERVIEW