On this happy Friday, The Illuminerdi tries to ignite your creative juices by brainstorming possible actors to star in the upcoming God of War series.
The live-action adaptation is said to release on Prime Video, which has recently been grabbing a foothold in fantasy and mythology thanks to the recent Wheel of Time and upcoming Rings of Power. There are tons of great actors out there that could play Kratos, so I thought it would be fun to start speculating. Shall we?
RELATED: ORBITAL BULLET GETS A FULL RELEASE ON STEAM MARCH 21ST
This is in no particular order, but there are a few actors that automatically jump to mind because they could physically resemble Kratos even beyond their simple acting skills. They would really look like him after make-up and all that. So, let's start there:
You Look Like A God Of War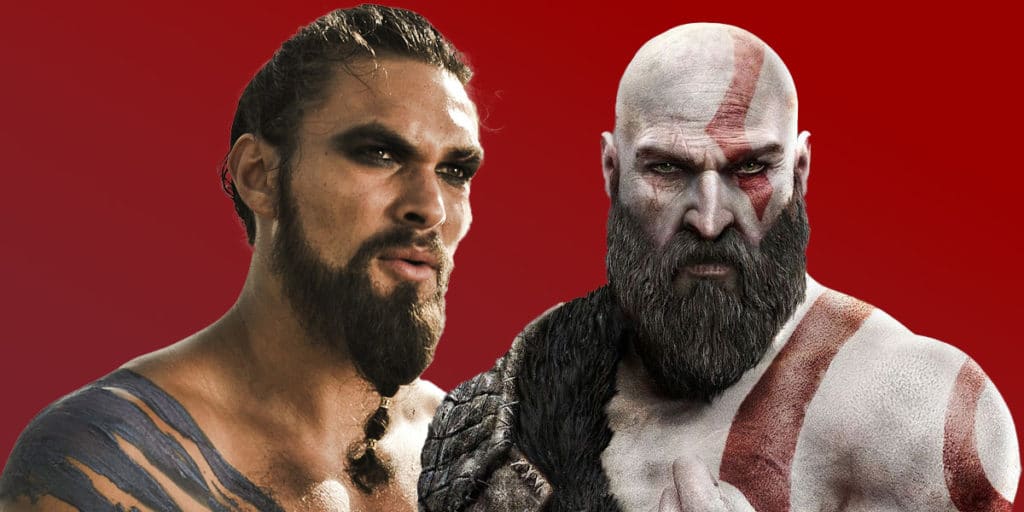 I mean… it's kind of an obvious name to appear on this list. Jason is used to playing hardened characters like Kratos. He has the size (6"4) and intimidation factor. The closest character to Kratos that he's played is Khal Drogo.
Jason wouldn't be my first choice, but considering the character at hand and his experience with similar roles, I wouldn't be one bit surprised if rumors of his name being attached to God of War start to appear.
Hold on a second… Deep breath. I know, Dwayne Johnson is EVERYWHERE. I get it. He is not even close to being my first choice, or fifth, or tenth. But I'm just saying: he looks the part. He is huge and has a deep voice. Since Kratos would rather throw a good punch than recite a poem with eloquence, Dwayne Johnson could easily play him.
Ok, I'm done. Next.
Dave checks the physicality and looks box. Not only does he really resemble Kratos physically, but he could also pull it off with his acting. It's not necessarily an award-winning role, but just like I mentioned above, Bautista wouldn't have to deliver incredibly difficult lines as Kratos. He could do very well in God of War. 
Joe is another actor that ticks the physicality box, and he has experience in playing hardened characters like Deathstroke and True Blood's Alcide. The 45-year-old would be at a prime age to play Kratos, since he could look a little younger to play the earlier versions and could also jump straight into playing the older Kratos we see in the soft-reboot of the game a few years ago.
Not to mention that Joe is a huge geek. I wouldn't doubt it if he's played all the God of War installments.
True Kratos Is On The Inside
The next selection of actors also share some of our beloved God of War's physical attributes, but they don't automatically scream Kratos at a first glance. They do, however, have the acting chops that that it would take to get the job done. Done very well, might I add.
RELATED: DUNGEONS & DRAGONS GOLD BOX CLASSICS COMING TO STEAM MARCH 29TH
Here we go.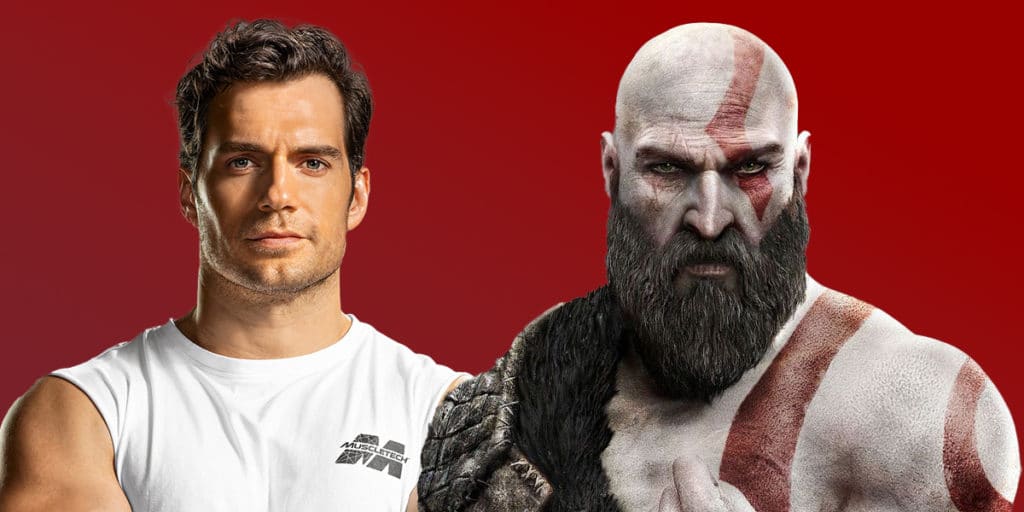 Oh, Henry. He is Superman, Geralt of Rivia, Theseus, Ghost Walker, Sherlock Holmes… Cavill has it all. He is intimidating, he has the size, and most definitely has the acting skills to pull off Kratos. His time on Witcher has certainly prepared him for this kind of role, and it is no surprise to just about anyone who follows Henry that is a HUGE gamer and geek.
As with Manganiello, I'm willing to bet that he's played the games before and would be absolutely delighted to partake in God of War. 
The very charismatic Chris Hemsworth came to mind when I was thinking about God of War. As we've seen in Thor, he obviously has the size, and he could most definitely pull off the acting part of Kratos.
If you give him some brown contact lenses and have him grow out his beard, I think we could have a very convincing God of War in the hands of the Australian actor.
I think Idris Elba would NAIL Kratos. The British actor has more than enough acting chops to play the God of War. I think the difference in ethnicity between Kratos and Idris is not a huge deal, since Kratos is voiced by the great Christopher Judge.
Elba is also very physically intimidating and has played his fair share of serious characters. I like this option a lot.
I mean, come on! Just look at him. The Beninese-American actor is a serious contender for this role. The ONLY issue I see with this casting is his age, as Djimon is almost 60. He is in great shape, however.
I don't even need to talk about his acting accolades, as the man is an acting monster. If he was about twenty years younger, he would've been my top pick for God of War.
The Scottish actor and general of Sparta is perhaps also a little older than I would've liked to play this part. I think Butler, around the time he shot 300, would've been a great option for Kratos as well.
However, I still think he could play the older version of Kratos we got to see in this last installment of the game. I highly doubt it, but it's not a name I would discard.
Last, but certainly NOT least, is the voice of Kratos himself: Christopher Judge. Having Christopher play the live-action version of the God of War would bring a sense of familiarity to the character because of his voice. Like I said previously, Kratos wouldn't really require a ton of tricky acting. Christopher has not only lent us his voice for the character, but also his emotions.
Do I think it'll happen? Not really, but it would be really cool. I hope they include him somehow. 
That was my preliminary list. What do you guys think? Did I leave anybody out that should've made the list? Let me know in the comments down below. Don't forget to follow our social media pages, and perhaps click on my name up there and check out similar articles I have written. The Illuminerdi tends to drop some juicy exclusives, so make sure the notification bell is on wherever it is that you follow us on. Until next time!
KEEP READING: RESIDENT EVIL: NEW LIVE-ACTION NETFLIX SERIES RELEASE DATE & TEASER POSTERS RELEASED