The fearsome three-headed Kaiju himself, King Ghidorah, will have his own inspired Tiki Mug by Mondo. 
King Ghidorah is one of cinema and pop culture's legendary monsters or Kaiju. The iconic monster first appeared in the 1964 film Ghidorah, the Three-Headed Monster, directed by acclaimed filmmaker Ishirō Honda. King Ghidorah is also the main antagonist in 2019's Godzilla: King Of Monsters film and mentioned in 2021's Godzilla Vs. Kong. The Kaiju is notably known as one of Godzilla's fiercest adversaries.
The Kaiju is also sometimes referred to Monster Zero or the Astro Monster. Throughout King Ghidorah's fifty-eight-year historic run in pop culture media, the Kaiju has appeared in multiple movies, television shows, literature, numerous video game appearances, and merchandise. Now fans and collectors of the legendary monster will have the chance to obtain their own King Ghidorah tiki-based mug.
The Three-Headed Monster In The Palm Of Your Hands: In The Form Of Tiki Mugs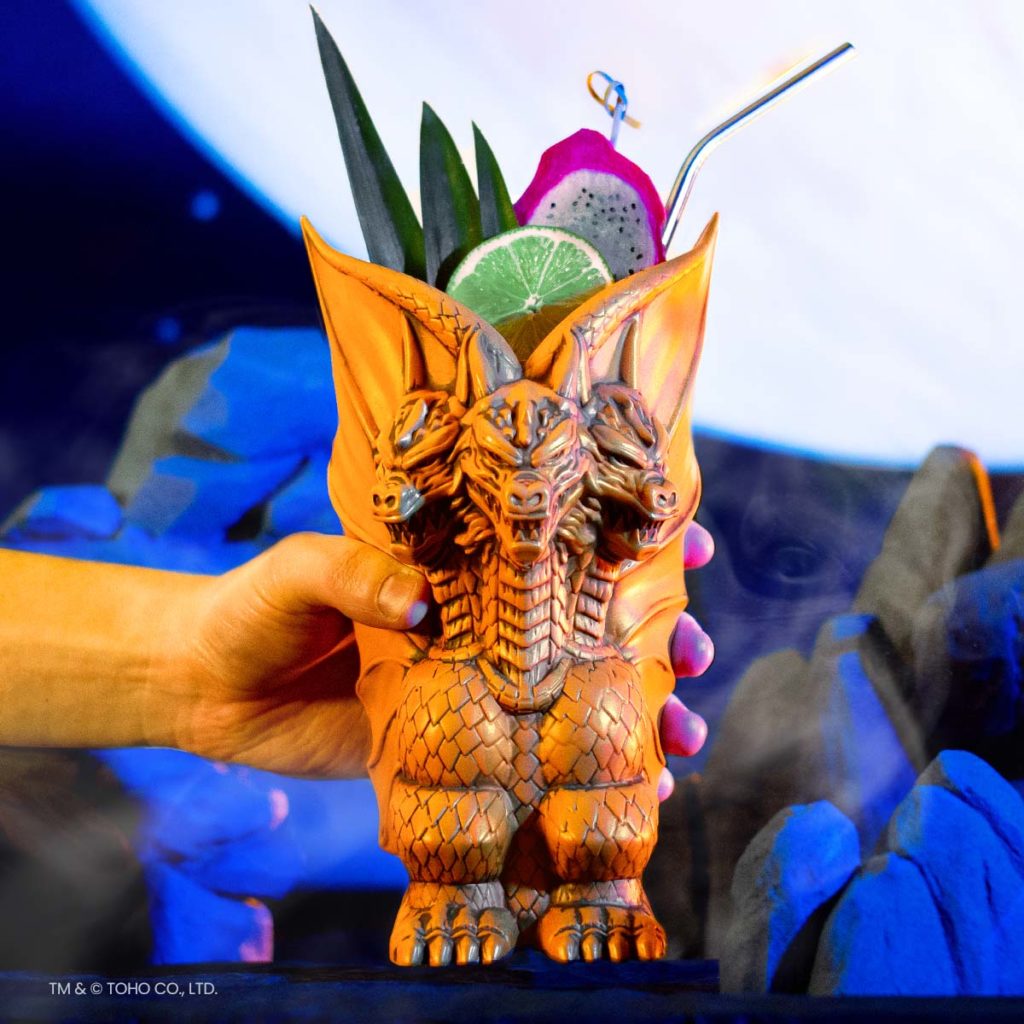 Company Mondo Toys and Collectibles collaborated with Tiki Farm to create a King Ghidorah-based tiki mug. The Tiki Mug's King Ghidorah design had its inspiration from its Showa Era appearances and iconography. By looking at the design plan, the scales and shape of King Ghidorah do fit nicely into a mug.
This Tiki Mug is a nice nod in honoring and celebrating one of pop culture's legendary monsters. The King Ghidorah-based mug is 8 3/4″ inches and 26 oz. Hector Arce designed the King Ghidorah-based tiki mug while Tufan Sezer did the sculpt, and the package design was from Mike Bonanno. The King Ghidorah Tiki Mug is expected to ship out this July in the United States and Canada.
As a fan of Kaijus and collecting myself, I would purchase this King Ghidorah-based Tiki Mug. The mug's King Ghidorah's design drew inspiration from the Showa Era is also a bonus. Tiki Bar owners or collectors who are Kaiju fans should try purchasing this mug as part of their collection. For those who want to buy a King Ghidorah Tiki Mug, click the following link: mondoshop.com.
King Ghidorah/Mondo Offcial Press Release
Design by Hector Arce
Sculpt by Tufan Sezer
Packaging Design by Mike Bonanno
Expected to ship in July 2022 to US & Canada
$65
King Ghidorah, Monster Zero, The Astro Monster … this three-headed hydra kaiju has terrorized millions throughout the cosmos; and now ready to terrorize your tiki bar! Appearing in over eight films, King Ghidorah has cemented into pop culture as one of Godzilla's fiercest adversaries. Celebrating such a beast is no small feat. We did our damndest with 8 3/4″ inches and 26 oz of pure monstrous excellence, fit for all sorts of libations.
When deciding what the next Godzilla Tiki mug would be, we really felt that King Ghidorah would be the perfect fit. It was definitely a challenge to incorporate its design into a compact, easy-to-fit-in-your-hand tiki mug. That said, as it was designed we realized that all of Ghidora's scales and shapes translated really well into tiki. We chose the Showa Era design because of its iconography, pairing nicely next to last year's Godzilla Showa Era Tiki release. 
We enlisted the skills of the super-talented Tufan Sezer to sculpt and bring this mug to life – he really killed it. We worked to find the correct proportions, shapes and textures. In the end, Tufan really nailed the design, contributing a lot to the overall look and feel of the mug.
Lastly, we turned to the amazing folks at Tiki Farm to make this mug a reality. We knew we had a pretty complex design on our hands and no one was better suited to handle than Tiki Farm. They accepted the challenge; the result speaks for itself.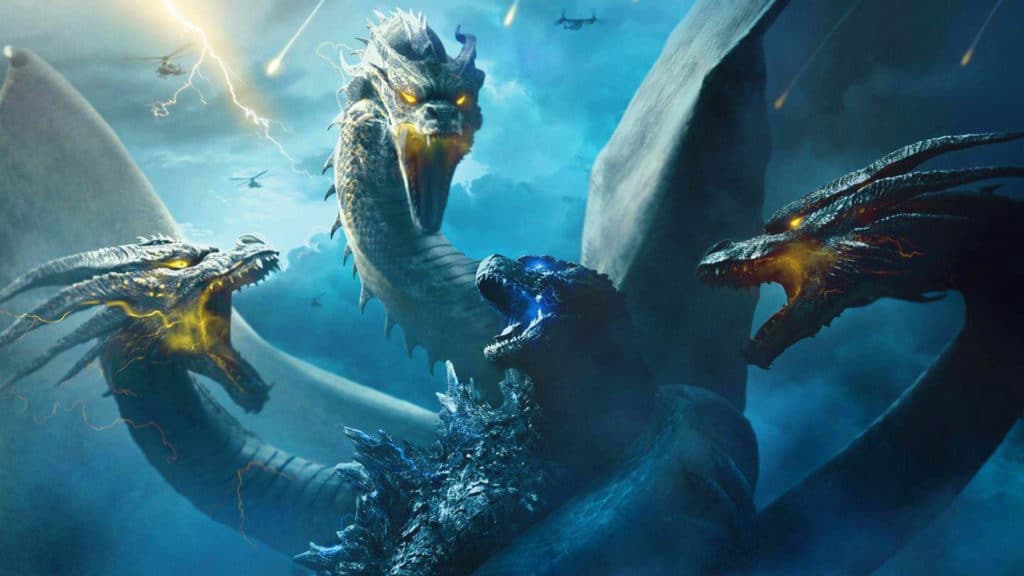 What are your thoughts about the King Ghidorah Tiki Mug from Mondo? Are you a Kaiju fan? Did you watch any of the films where King Ghidorah was featured in? Let us know what you think in the comments below, or let us know on Twitter.
KEEP READING: BOOM! STUDIOS PREVIEWS UPCOMING JUNE 2022 RELEASES
Source: Mondo Toys and Collectibles