Tickets are on sale now for the acclaimed anime film Pompo The Cinephile in U.S Theaters.
RELATED: GKIDS ACQUIRES NORTH AMERICAN RIGHTS TO PANDA! GO PANDA!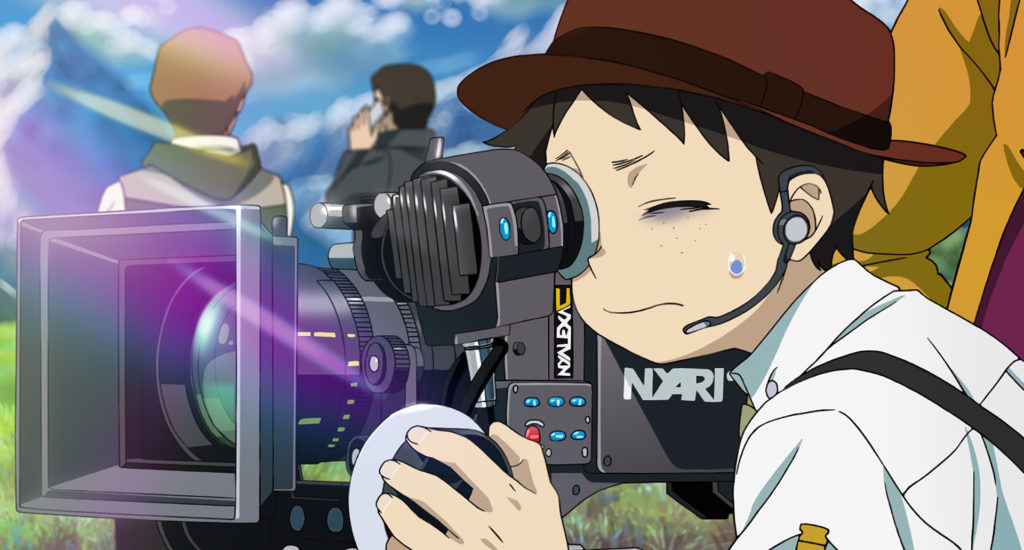 Pompo The Cinephile focuses on a talented and hustling producer named Pompo in the fictional city of Nyallywood (homage to Hollywood). The character is known for making B-movies, but she wants to change that. The Nyallywood producer tells her assistant that he will direct her next film.
The film's script is a drama that involves an old and distressed creative genius. Pompo even casts an iconic young actress looking for her first break in Nyallywood. However, problems and challenges arise when production for the movie starts. U.S audiences will have the chance to see Pompo's film once it premiers this April.
Pompo The Cinephile Comes To The United States!
The acclaimed anime film will have its U.S premiere near the end of this April. The Japanese Dub of the film will have its premiere nationwide on April 27th and its English Dub on April 28th. Additionally, both versions of the film will include a special introduction from Hirao. The unique introduction from Hirao is exclusive to the Fathom Events screenings. The film will have a limited special theatrical release in selected markets on April 29th. Tickets for Pompo The Cinephile are on sale now.
Now after hearing so much and also doing some coverage on this anime film, let's say I am very excited. It looks to have the charm and story that could be similar to films from Studio Ghibli. After watching the teaser trailer, I can predict that this film will receive lukewarm responses from audiences here in the U.S.
So far this film has received high praise from critics and moviegoers who have already seen the film. This film received highly positive reviews from critics when it was first released in Japan last summer. The film also won an Annie Award for Best Indie Feature at the 49th Annual Annie Awards, an impressive feat. All I can say is that once this film premieres in U.S Cinemas next Month, don't be surprised if many anime enthusiasts watch it, including me.
Official Pompo The Cinephile Press Release
Tickets are on sale now for fan preview events for POMPO THE CINEPHILE, the all-new release from GKIDS, the acclaimed producer of multiple Academy Award nominated animated features. Continuing their partnership with Fathom Events, fan preview events for POMPO THE CINEPHILE will play in cinemas nationwide on Wednesday, April 27th (Japanese language) and Thursday, April 28th (English language dubbed).
RELATED: TICKETS ON SALE NOW FOR PRINCESS MONONOKE 25TH ANNIVERSARY SCREENINGS
Fan preview events will be followed by a limited theatrical release in select markets nationwide by GKIDS starting April 29th. In addition to the full feature, audiences will view a special introduction from director Takayuki Hirao, exclusive to the Fathom Events screenings.
Tickets are on sale now at FathomEvents.com, PompoMovie.com and participating theater box offices. The ticket on-sale date may vary based on local cinemas, so please check back often. (Theaters and participants are subject to change).
About Pompo The Cinephile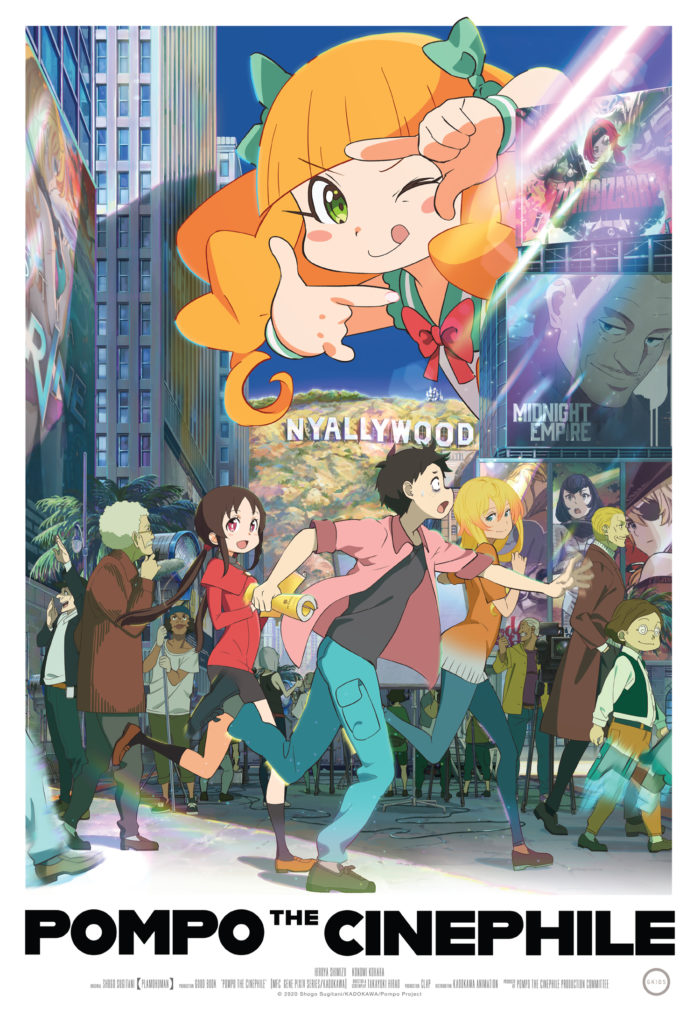 Synopsis: Pompo is a talented and gutsy producer in "Nyallywood," the movie-making capital of the world. Although she's known for B-movies, one day Pompo tells her movie-loving but apprehensive assistant Gene that he will direct her next script: a delicate drama about an aging and tormented creative genius, starring the legendary and Brando-esque actor Martin Braddock, and a young actress seeking her first break. But when the production heads towards chaos, can Gene rise to Pompo's challenge, and succeed as a first-time director?
Pompo the Cinephile is a rollicking, exuberant ode to the power of the movies, and the joys and heartbreak of the creative process, as a new director and his team devote their lives to the pursuit of a "masterpiece."
Did you read the original manga series? Are you excited for Pompo The Cinephile premiering in U.S Cinemas next Month? Have you purchased your tickets? Let us know what you think in the comments below, or let us know on Twitter.
KEEP READING: CRUNCHYROLL BLOOMS LARGEST ANIME LINEUP IN HISTORY FOR SPRING 2022
Source: pompomovie.com, GKIDS