Wardens can rejoice as the new DLC for Prison Tycoon: Under New Management launches today. It's already available on Steam, waiting for Prison Tycoon gamers to whip their prisons into shape.

The Maximum Security DLC comes from Ziggurat Interactive and developer Abylight Studios. Prison Tycoon: Under New Management is a business-sim game that puts the players as wardens overlooking a prison and all of the inmates. The new DLC focuses on giving the players new opportunities to reform and rehabilitate their charges.
RELATED: FUNKO TO HOST EXCLUSIVE BEACH BASH LIVE FROM POP PIER AT WONDERCON 2022

Check out the trailer for the Maximum Security DLC below!
Hello To The New Warden At Prison Tycoon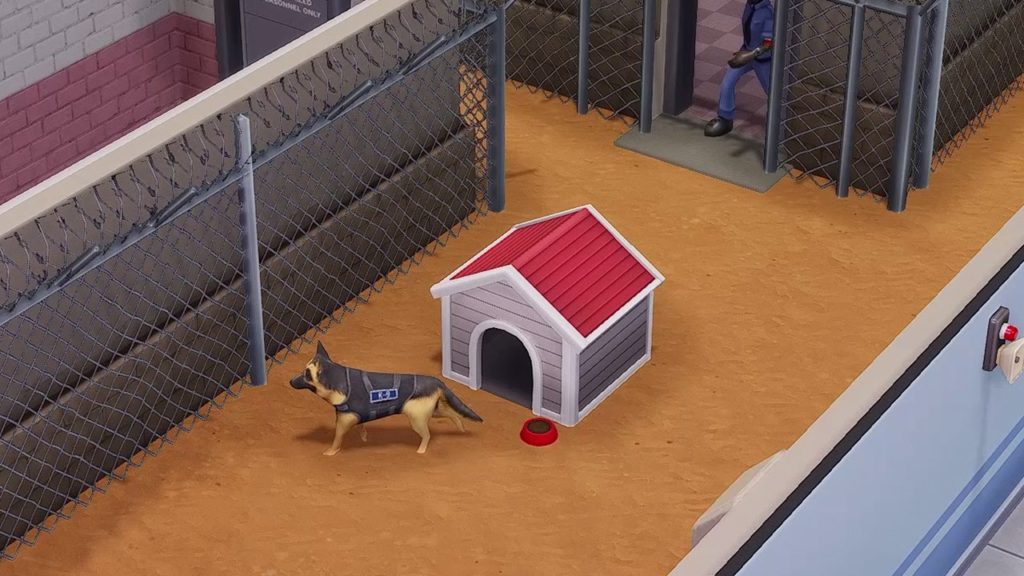 As you can see, the trailer for the DLC features the fun tools and systems that Maximum Security DLC offers, from new therapies to K9 units and more. Everything you need to make your prison the most secure and lucrative around – and to hopefully have fun in the process.
Filled with new tools and systems, players will be tasked with reforming a menacing new type of charge: the Maximum Security Prisoner. These new prisoners have a rough look, but that doesn't mean just lock them away. This new DLC focuses on rehabilitation as well as keeping your facility secure.
RELATED: THE BATMAN DIRECTOR GIVES DETAILED BACKSTORY FOR BARRY KEOGHAN'S JOKER
Most of these new prisoners have complicated pasts that require good old therapy.
But it isn't just therapy rooms that you will need. The new max security building is specially designed to house the most dangerous people. Help keep order things moving smoothly with building max security cells, max security isolation cells, and other standard rooms.
The best add on personally comes down to the all-new K9 guards and robot k9 units. Along with regular robots, these help players increase guard efficiency and keep overhead down. Plus, they are petable!
Players can expect so much more in the new DLC for Prison Tycoon: Under New Management. Including laser tracking cameras and high-security towers to user-defined patrol paths for the new guard types.
This article just touches on the key features, as well as some tools and systems players can expect. The Maximum Security DLC launched today on Steam and GOG.com for $9.99.
Ziggurat describes the latest Prison Tycoon expansion as follows:
When the bus rolls in select from a roster of inmates with new security levels, disorders, and personalities. Expand your prison with new Maximum Security buildings and tighten surveillance with player-defined guard patrols for extra eyes on those easy-to-escape corners of the map. Lend support to security staff with K9 units, robot watch guards, cameras, high-tech monitoring gear, and upgraded watchtowers.

The higher the security level of each building, the more well-behaved your inmates will be. However, if that level drops and your high-risk prisoners get the upper hand, expect breakouts, fights, and more.
For more info about Ziggurat Interactive, its current lineup, and upcoming announcements follow them on Twitch, Facebook, Twitter, and its official website.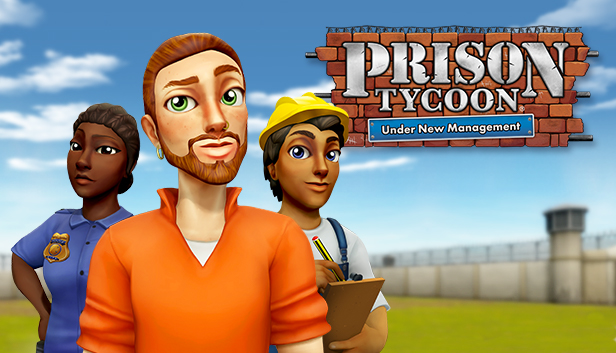 Do you have what it takes to run this maximum security, while helping your inmates find the path to recovery? Download the game today to find out. Make sure to test it out, and then come back and let The Illuminerdi know your thoughts on the different additions and expansions Prison Tycoon is offering, not to mention tell us which Tycoon video game series is your favorite and why. Drop a comment below or on our social media, and check back with The Illuminerdi for the latest video game news and features!
KEEP READING: SEASON OF THE BRUJA REVIEW: A BEWITCHING FANTASY WORTH THE READ