Ironheart, has officially added newcomer Harper Anthony to the evergrowing cast; his role is currently being kept under wraps. 
Marvel Studios are officially on their sixth Disney+ series with Moon Knight, released on March 30th to critical acclaim and rave reviews. Though that's only the beginning because the supernatural thriller will be followed by Ms. Marvel, She-Hulk, Armor Wars, and Ironheart" to name a few. Then you have Secret Invasion, Echo, Agatha: House of Harkness, two animated series which are confirmed to be I am Groot and Spider-Man: Freshman Year, and a revival of the original X-Men '90s. Along with untitled Black Panther and Shang-Chi spinoffs, and James Gunn's new Guardians of the Galaxy Holiday Special set for release later this year.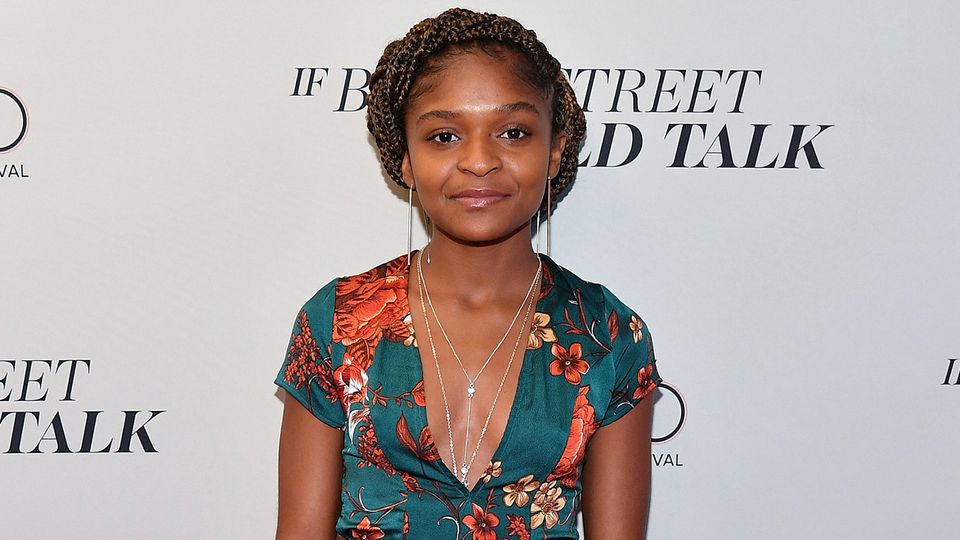 The Ironheart Disney+ series was first confirmed during 2020's Disney Investor Day presentation. The series will follow Riri Williams (Thorne), a teenage girl and genius inventor who goes on to create the most advanced suit of armor since Iron Man. For those not familiar with the character of Riri Williams(Ironheart) was created by Brian Michael Bendis and artist Mike Deodato back in 2016. 
RELATED: VIDEO: Could Ironheart's Villain Be The Hood?
In the comics, Williams is a Black teen prodigy attending MIT who builds her own suit by reverse-engineering Tony Stark's Iron Man suit design. If that's not immediately clear, Williams is also a genius like Tony. For a time in the comics, Pepper Potts similarly mentored Riri to how Tony took Peter Parker under his wing in the MCU, providing her with resources and a suit AI. Could this be something explored in the realm of Marvel studios, or does Kevin Feige, Ryan Coogler, and Chinaka Hodge have something different in mind?
One thing to note is that Williams is expected to make her first official appearance in the MCU during the events of Black Panther: Wakanda Forever, which is slated for release on Nov 11, 2022, later this year. 
Harper Anthony Joins Ironheart
According to the report from The Wrap, Marvel Studios has not commented on the casting. 
"Anthony is a 9-year old model, actor, entrepreneur, philanthropist and scholar who landed a recurring role on the independent series Vulture City" a co-star role on NBC's Chicago Med, and a commercial for the Illinois Department of Public Health. He is currently in a movie called City of Vultures that is streaming on several sites, including Apple TV, and has a song he is featured on called Model Life that is streaming on Apple Music and Spotify.
He has maintained straight A's for the last 8 quarters, earned perfect attendance, Principal's Scholar Awards, Citizenship Awards, and was invited to become a member of the National Jr Beta Club member because of his consistent academic excellence. Additionally, Harper has completed courses in aviation training and financial literacy where he earned a Jr. Investor certification."
RELATED: Ironheart: Anthony Ramos Tapped To Play New Mystery Role
Marvel sees something special, and his resume is quite impressive, to say the least, at 9 years old, and the lingering thought of who he could be portraying is one many will be pondering about during the time of filming, up to the point of the official release.
Anthony joins Dominique Thorne and (If Beale Street Could Talk, Judas and the Black Messiah) in the titular role of Riri Williams / Ironheart, along with Lyric Ross (This Is Us) and Anthony Ramos (In the Heights) cast in mysterious roles as well. Chinaka Hodge(Snowpiercer) will be serving as head writer for the series.
It feels Marvel Studios is continuing to look toward the future and experimenting with various narratives and genres. Ironheart has no official release date as of this article being written. But until then, the next MCU to release is Doctor Strange In The Multiverse Of Madness and it is slated for release on May 6, 2022, in theaters.
Are you excited about Ironheart? Who do you think Anthony's mysterious character is? Do you enjoy the Disney+ Marvel content? Are you excited about any films in Phase 4 of the MCU? As always drop a like, post a comment, and follow us on social media.
Source: The Wrap
KEEP READING: Doctor Strange in the Multiverse of Madness Tickets Now Available