With the announcement of Anthony Ramos's casting in the upcoming Marvel Cinematic Universe project, Ironheart, just hitting the rounds, we might already have an idea of who he could be playing in the series!
If you don't know the story of Ironheart, I'll give a quick breakdown. In the comics, Riri Williams is a fifteen-year-old prodigy attending MIT on scholarship. She manages to build her own Iron Man suit out of equipment she finds around campus. She ends up taking down a few criminals, but damaging her suit. Tony Stark tracks her down, and ends up endorsing her as a superhero.
Check out our video below!
RUMOR: COULD THIS BE THE VILLAIN OF IRONHEART?
At this point, not much is known about the Ironheart series, although we did share an interesting rumor on Obadiah Stane's son or daughter playing a role in the series. Today, we have another interesting rumor for the series, and it looks to reveal the villain Riri Williams will face.
RELATED: VIDEO: HERE'S HOW VIN DIESEL COULD PLAY BLACK BOLT IN DOCTOR STRANGE IN THE MULTIVERSE OF MADNESS
RELATED: VIDEO: EVERYTHING WE KNOW ABOUT GUARDIANS OF THE GALAXY VOL. 3!
The Illuminerdi recently heard rumors that the main villain of this series is set to be a white man in his late twenties and is described as charming, magnetic, slick and oily. He's always working an angle to his own advantage. He's handsome with an athletic build. He also has a crew working for him. Now this is purely speculation, but this character could be the Marvel comics villain, Parker Robbins, A.K.A The Hood!
WHO IS THE HOOD?
In the comics, Robbins is a run of the mill thief, but after shooting a demon and taking his magical cloak and boots, he gains the ability to levitate as well as turn invisible when he is holding his breath.
RELATED: HAS THE MCU SPIDER-MAN TRILOGY BEEN SECRETLY SETTING THE STAGE FOR THE NEW ARMOR WAR SERIES?
Robbins used his newfound powers to steal a shipment of diamonds being imported by an organized crime syndicate, but in the process killed a police officer. He went on the run and was given the name of The Hood.
THE HOOD'S CONNECTION TO IRONHEART
The Hood being the main villain for Ironheart would certainly be an interesting choice, as the two have never met in the comics. The Hood has faced off against the New Avengers, which includes Iron Man, so we've seen similar matchups to this.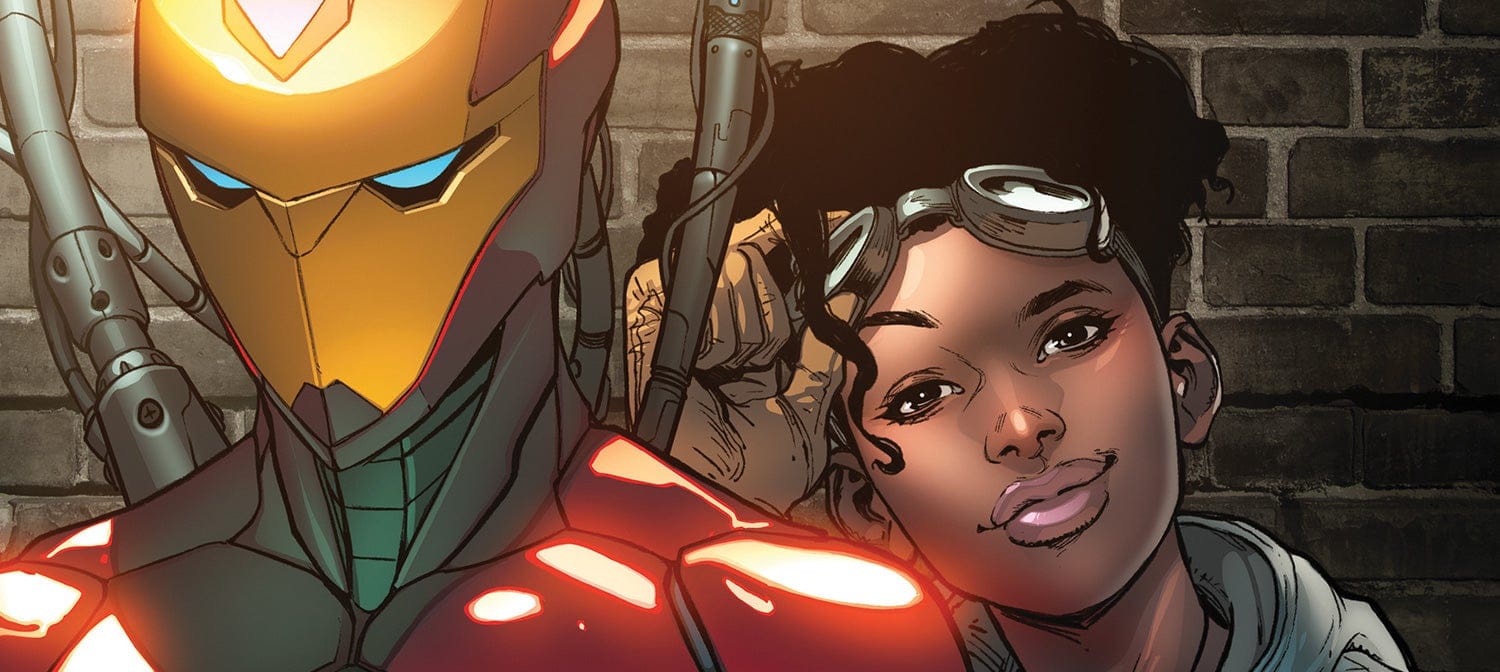 RELATED: VIDEO: ARE THE MIDNIGHT SONS COMING TO THE MCU?
Ironheart, growing up in a world of Avengers, most of which have special abilities, could be what inspired Riri to build an Iron Man suit. She may have done this so she can stand toe-to-toe with the large threats that are very real in the MCU. Ironheart facing a street-level villain, who now has magical abilities, would be a test we haven't seen Iron Man face in the MCU, as most of his villains were technology-based. She might need to use her tech to face off against more mystical and cosmic threats, as the universe she lives in has gotten pretty crazy.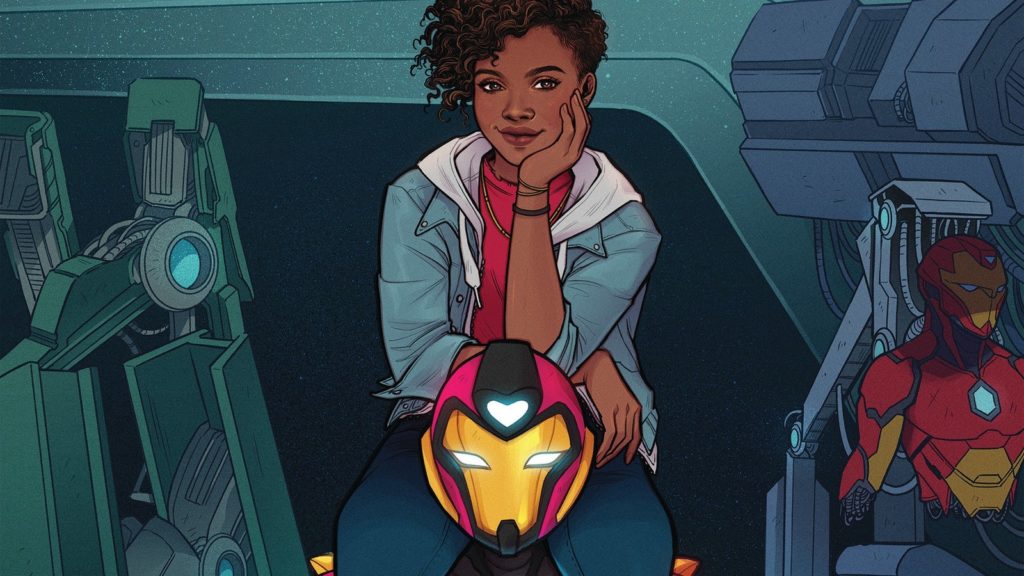 Ironheart is set to be a really exciting series, being her first solo outing after Black Panther: Wakanda Forever. This series is now rumored to introduce both a version of Zeke Stane and an interesting villain for Riri Williams to face.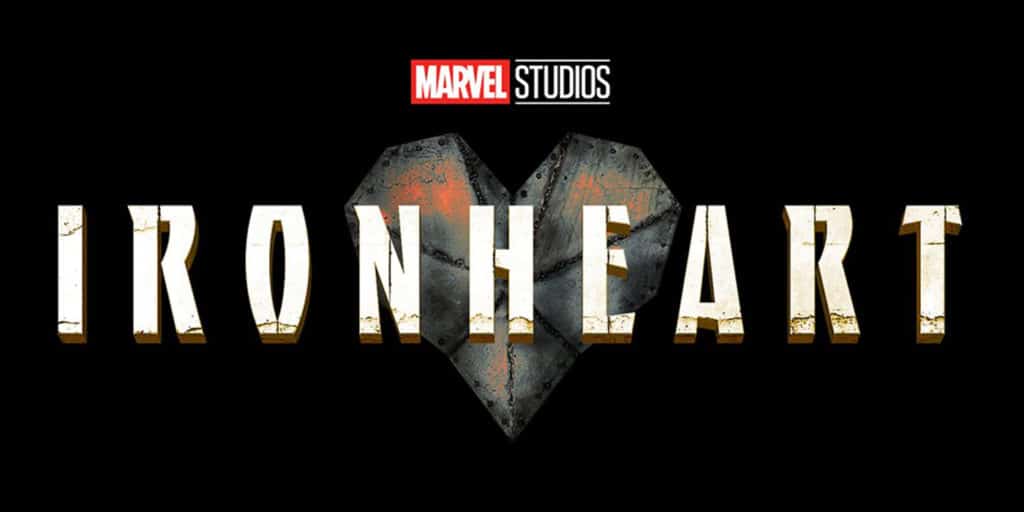 What are your thoughts on this rumor? Do you think we'll see The Hood appear as a villain in Ironheart? Let us know in the comments and on our Twitter!
KEEP READING: COULD DAREDEVIL MAKE AN APPEARANCE IN THE NEW ARMOR WARS SERIES?