Anthony Ramos is no longer in Washington Heights, now he's in the Marvel Cinematic Universe.
Ramos has won the hearts of audiences in Hamilton and In The Heights, now he has his eyes set on a different kind of heart, an "Ironheart". That's right MCU aficionados, Anthony Ramos has joined the cast of Marvel's Ironheart, coming to Disney Plus.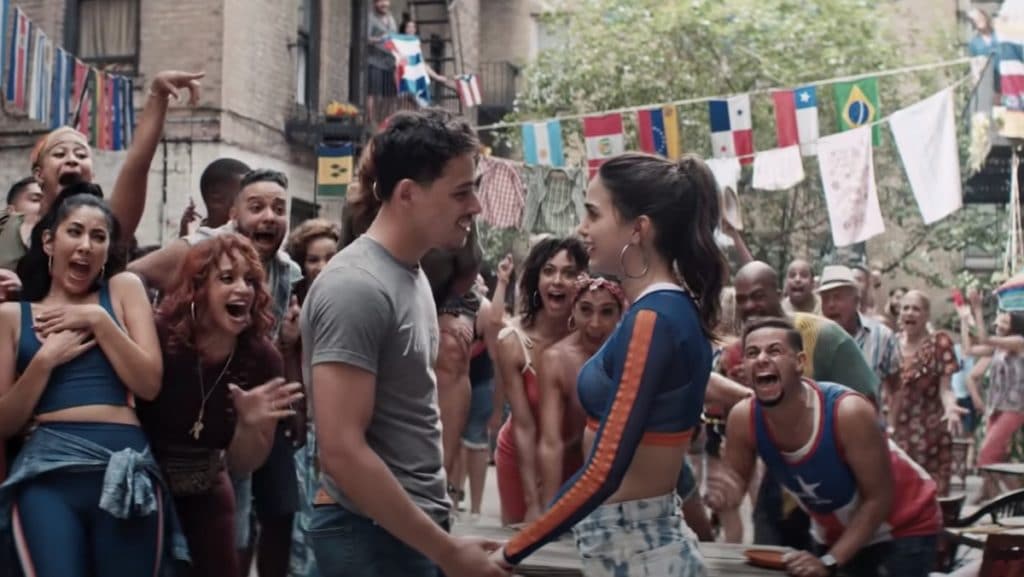 He will star in a currently undisclosed role alongside Dominique Thorne who will be playing our protagonist and engineering prodigy, Riri Williams otherwise known as Ironheart.
Recently, Chinaka Hodge was appointed as head writer for the series, initially announced as being in development during Disney's investor-day presentation back in December 2020. While details behind the Ramos role are locked away, sources close to Deadline mentioned that there'll be similarities to how Jonathan Majors was introduced as Kang the Conqueror in Loki, where he is expected to not only have a big role in this series but in other Marvel projects as well in the foreseeable future.
Is Anthony Ramos… "Iron Man 2.0"?
While Ramos' role in Ironheart may be unknown, we may have our suspicions. We have previously reported that a version of Ezekiel Stane will be the primary antagonist for the series. For those of you unfamiliar with Ezekiel Stane, he is the secret son of Obadiah Stane. He developed biological weaponry, supplied his inventions to terrorists, and made himself into a cyborg, dubbing himself, "Iron Man 2.0". Ezekiel was more insane than his father, after Obadiah's death, Stane's primary objective became to avenge his father's death and replace Tony Stark as Iron Man.
RELATED: RUMOR: COULD THIS BE IRONHEART'S VILLAIN IN THE NEW DISNEY PLUS SERIES?
Assuming those reports about Ezekiel Stane coming to Ironheart are true, it may be unlikely for MCU's iteration to have all aspects from the comic counterpart remain intact. Obadiah Stane (Jeff Bridges) had a very short-lived career in the MCU, he was only in Jon Favreau's Iron Man in 2008, where he met his demise. Then again, it's quite possible for a young Ezekiel Stane to grow vindictive after his father's death in the MCU. We'll see, we won't know what's in store for Ramos' character until we see him in action in Ironheart next year.
A Brief History Of Ironheart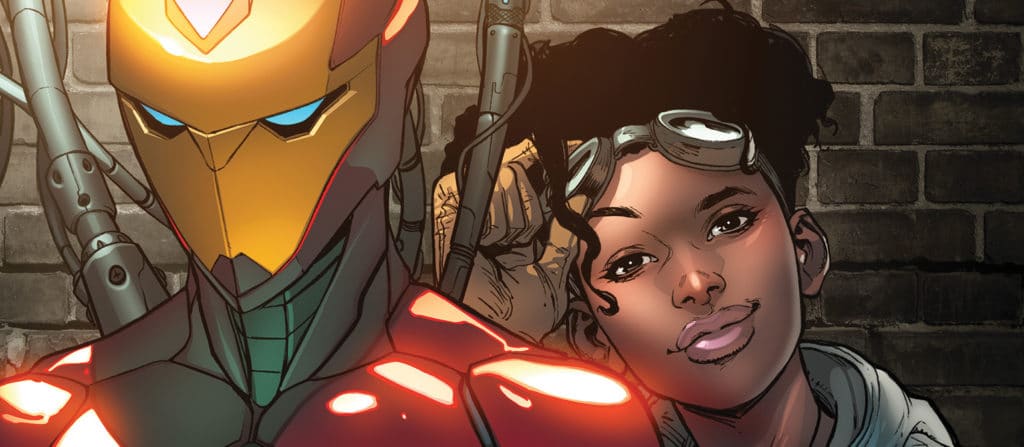 Marvel first introduced Riri Williams to the comics in 2016. She's the creation of writer Brian Michael Bendis and artist Mike Deodato. Originally in the comics, she was a 15-year-old MIT student who reverse-engineered Iron Man's armor so that she can create her own. Tony Stark, also known as Iron Man of course, eventually took notice, and encouraged her to pursue the life of a superhero and aspire to become an Avenger.
RELATED: COULD IRONHEART BE SETTING UP ARMOR WARS WITH THE APPEARANCE OF THIS INTRIGUING MCU LEGACY CHARACTER?
While a premiere date for the series is still to be determined, we will be introduced to MCU's Ironheart in the upcoming Black Panther: Wakanda Forever, which will make its debut in November.
This Is His Shot!
Since Anthony Ramos' breakout role as one of the original cast members of Hamilton, the actor has never missed his shot. He has been unstoppable with Bradley Cooper tapping him for a role in his A Star Is Born remake. He then lead the ensemble cast in Lin-Manuel Miranda's In the Heights which dashed across theaters and HBO Max last summer. Anthony Ramos will star in the lead role in the seventh installment of the Transformers franchise, Transformers: Rise of the Beasts, which is set to roll out in theaters on June 9, 2023.
Who do you think Anthony Ramos is playing Marvel's Ironheart on Disney Plus? Do you think he's playing Ezekiel Stane? What is your favorite Anthony Ramos role? Let us know in the comments. If you like what you read, don't forget to follow us on Twitter or Facebook so you don't miss more Marvel or Disney Plus content like this in the future!
KEEP READING: IRONHEART: DOMINIQUE THORNE SPOTTED ON SET OF BLACK PANTHER: WAKANDA FOREVER IN 1ST LOOK
Source: Deadline