WWE legend and surefire future WWE Hall of Famer, if not a double inductee, Matt Hardy talks about how much he loved Kevin Owens' WrestleMania match.
Owens got to live out a lifelong dream this past Saturday at WrestleMania when he faced Stone Cold Steve Austin. This is a dream WWE match no one ever thought would happen and even as the two came to blows it seemed like a dream. Austin retired from in-ring action in 2003 and as time went on it looked like he would stay retired.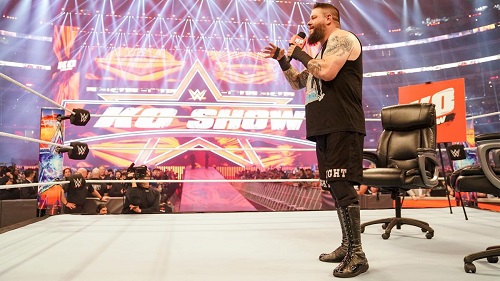 Don't Mess With Texas Or You May Get Bit Or Stunnered In This Case By A Rattlesnake
However, that all changed when Owens began insulting the state of Texas and since Austin is the Texas Rattlesnake he obviously took offense. The situation came to a head when Owens challenged Austin to come to WrestleMania and they both opened up a can of whoop ass on each other.
The match was surprisingly long and ended up being a very good match worthy of Austin's last ever match. It was so cool to see these two amazing mic workers go at it and see Austin wrestle again even though it will probably be for the last time.
RELATED: PAT MCAFEE TALKS ABOUT HIS AMAZING WRESTLEMANIA MOMENT AND BATTLING VINCE MCMAHON
 On his The Extreme Life of Matt Hardy podcast Hardy, who currently wrestles for AEW, weighed in on how impressed he was by Owens' WrestleMania match. He also talked about how Owens was criticized for his physique when they worked in Ring of Honor together.
"I'm so happy for Kevin Owens," Hardy said. "I have a lot of respect for him. I got to talk to him afterwards too. But I'm so glad he got that moment because he was a guy that I first worked with in Ring of Honor and I knew he was special right from moment one. I mean he's such a great performer. A lot of people then were judgmental on his body shape or whatever, but the hell with that man, that really doesn't make a difference in this day and age."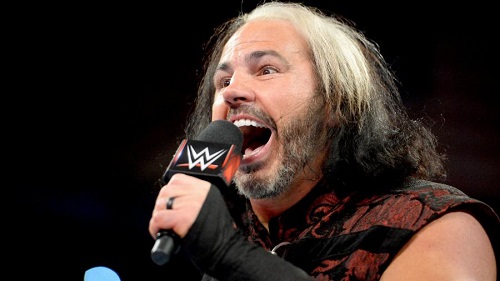 An Indie Star Destined To Face Austin
Hardy worked with Owens in 2011 and 2012 with Owens being deep into his wrestling career and already had become very well-known in indie wrestling. Owens is a bright star and it is easy to see he is something special from the very first moment anyone sees him. Owens was in large part what got me back into wrestling. Don't judge a book by its cover or what kind of shape it's in when looking at Owens. He is no doubt one of the best wrestlers around.
Hopefully Owens' Wrestlemania match and the WWE buzz surrounding it will put him back in the world title contention and we can see him hold the championship again.
RELATED: AEW'S POWERHOUSE HOBBS NAMES WCW TAG TEAM AS HIS FAVORITE GROWING UP
Hardy went on to talk about how good Owens is on the mic and how he was the perfect last opponent for Austin.
"It's all about how athletic you are, what you can do, how well you can entertain people," Hardy said. "He is an incredible speaker in two languages, in French and in English. So I got a lot of love for Kevin and a lot of respect for him, especially like over kids and family stuff. We bonded a little more throughout the years, so I'm so happy he got that moment against Steve [Austin]. He was the perfect guy to put in that situation in my opinion as well to give Steve the best outing could you possibly have."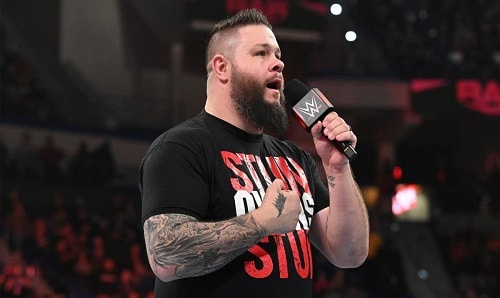 Owens AKA The French-Canadian Stone Cold Steve Austin
Owens is definitely one of the "Austin's" of the modern era. I would say Jon Moxley and CM Punk are also very similar to Austin as well. However, the brutality along with Owens talking so much trash and being more of a brawler all make Owens the most Austin-like. Owens even started using the Stunner in the last few years just to add the cherry on top. Every time Owens hits the Stunner my inner child smiles longing for the simpler times of the late '90s.
What did you think of the Owens vs. Austin match? Do you think it was the best match of the weekend? If not Owens then who would you have liked to see Austin wrestle? What do you predict next for the WWE and AEW? Leave a comment below and on social media to let us know which legend you would love to see Owens take on next.
KEEP READING: SETH ROLLINS HATES 3 HOURS OF RAW BUT LOVES 2 NIGHTS OF WRESTLEMANIA
Sources: The Extreme Life of Matt Hardy, Sportskeeda Wrestling